Explosion At Nigerian Shopping Mall Kills At Least 21 People
It is the third fatal attack in the country's capital in two months. This is a developing story.
Police say at least 21 people are dead after an explosion at a shopping mall in an upscale suburb of Nigeria's capital, Abuja, the Associated Press reports.
Witnesses said body parts were scattered around the Emab Plaza exit. Adding to the casualties, a reporter for Nigeria's Premium Times stationed at the Maitama Hospital said at least at least 30 were injured.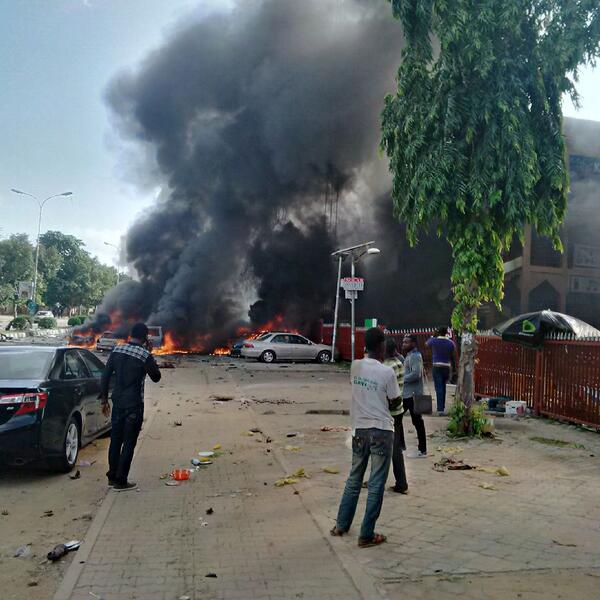 The explosion was reportedly at the gate of Emab Plaza, and occurred about 4 p.m. local time. Billows of black smoke were able to be seen a mile away.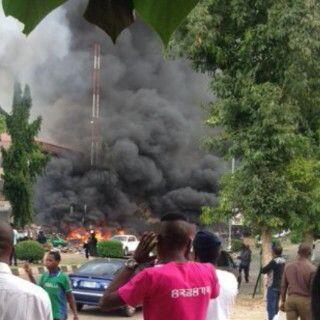 Sani Batti, information officer for Nigeria's National Emergency Management Agency, said emergency workers are still conducting search and rescue, the Premium Times reports. There is not yet a confirmed death toll.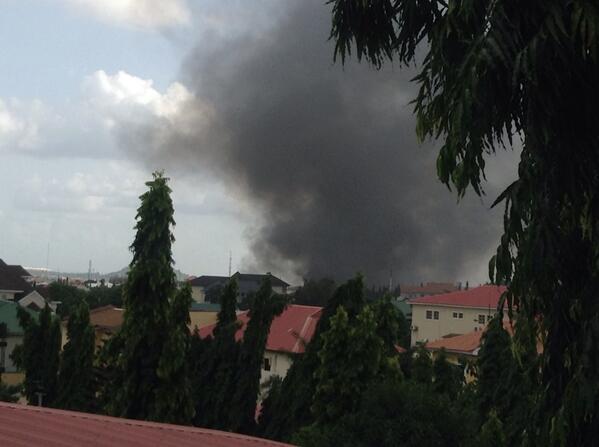 This is the capital's third deadly explosion in two months. The extremist Boko Haram sect claimed responsibility.
This story is developing. Check back for updates.