If your normal bag of Doritos hasn't provided enough entertainment, PepsiCo has just launched "Doritos Roulette," a new gimmick where just a few of the chips in each bag are insanely hot.
You know, like Russian roulette. But with chips instead of guns.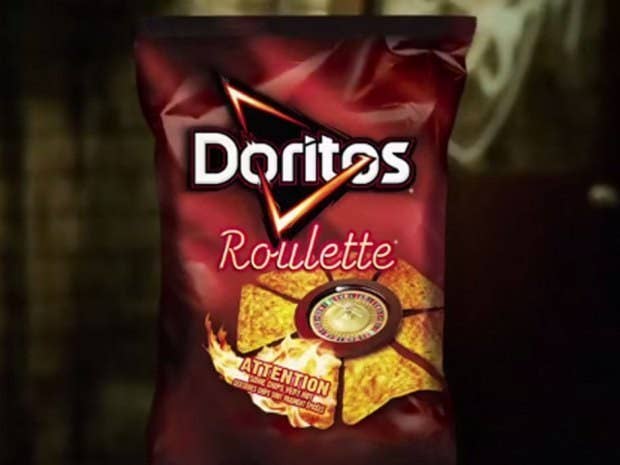 The Roulette edition was launched in Canada last month, but — sadly — it's not clear whether they'll come to the U.S. or not.
Luckily for us, we get to live vicariously through the Canadians who have filmed themselves trying it.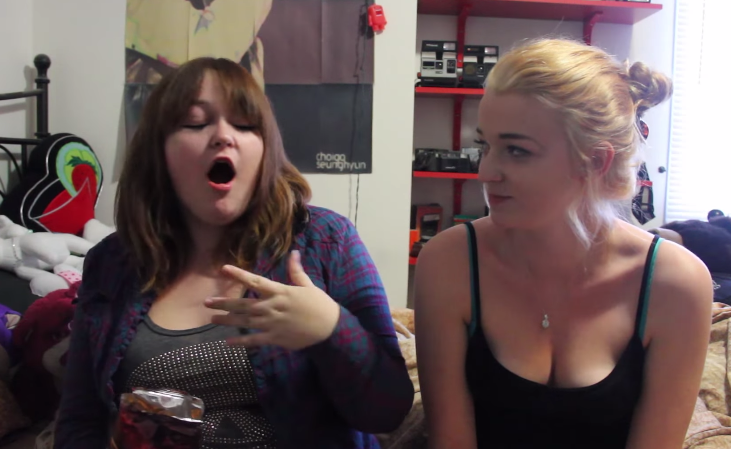 Teens are especially taking part in the chip roulette craze.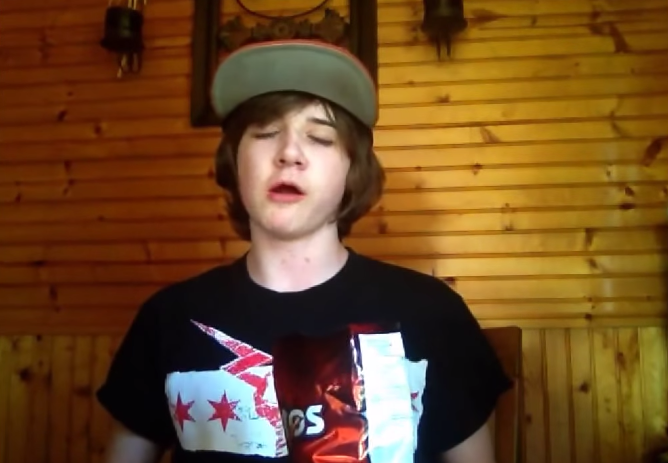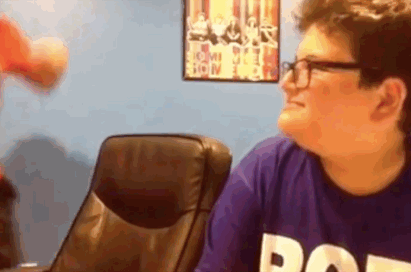 Literal hours of schadenfreude.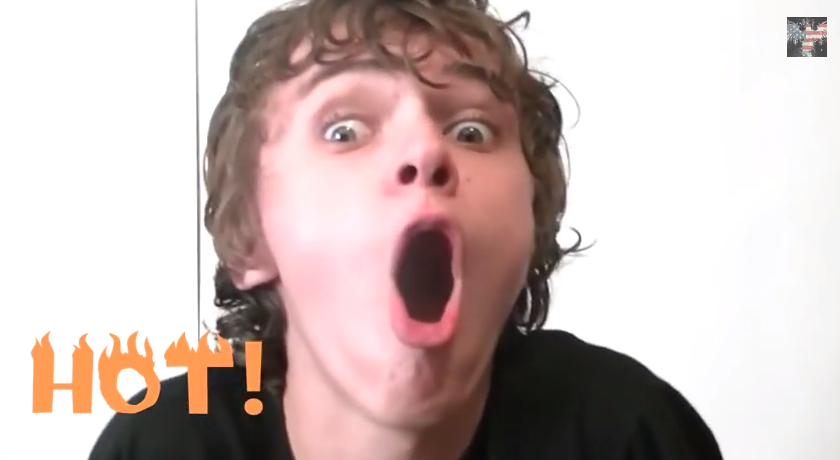 The only thing worse than getting a spicy chip, it seems, is getting a bag with none. Or at least not being sensitive enough to be affected by it.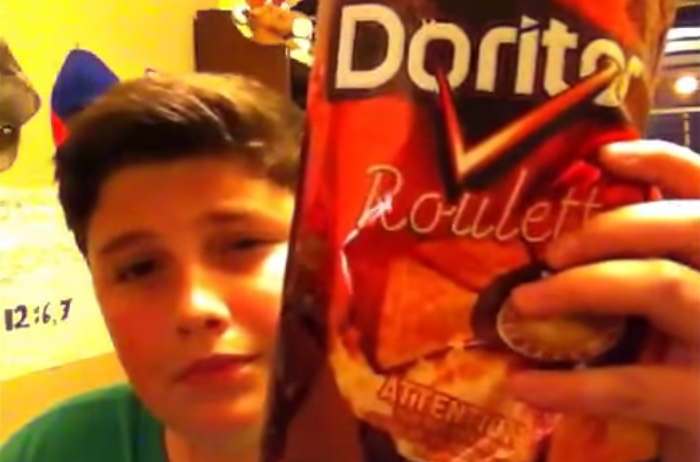 People are also sharing pictures of themselves post-spicy chip with the hashtag #BurnSelfie as part of a Doritos giveaway.
Good luck out there, Canadian snackers!