Thanks to a TMZ knockoff billing itself as "TMZ Today," the rumor that Seinfeld actor Wayne Knight was dead spread around the internet on March 16.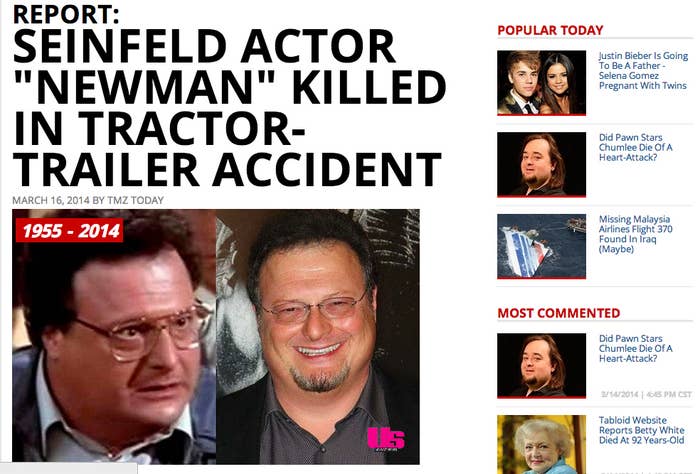 But plenty of people took the swirling rumors as fact.
But the actor who played Newman, along with acting in films like Jurassic Park and Space Jam, is actually fine.
You can now go back to drinking your face off in green beer.