Meet photographer Christine McConnell. On the surface she's styled like a 1950s housewife.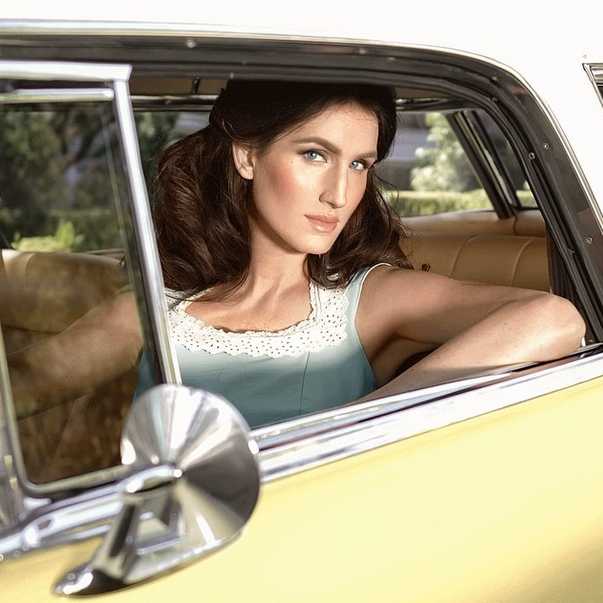 And while her hobbies and interests evoke that era (baking, sewing, full skirts, and square necklines), everything she does has a campy, creepy twist.
"I'm very enamored with the style of the 1940s, '50s, and '60s," McConnell told BuzzFeed. "But I love the goofy sense of comedy that came out of the 1980s. So my work is kind of a pretty/spooky combination of those things."
Like with this alarming alien sugar cookie she made glazed with milk, sugar, and nutmeg, using caramel as glue.
Or these "cookie monsters" made with waffle cone cookies layered with whipped cream, chocolate custard, and ground-up chocolate cake.
The strawberries are decorated with melting chocolate and the tentacles are made of a frosting/fondant hybrid that McConnell said tastes like a Tootsie Roll.
Tim Burton, Vincent Price, Alfred Hitchcock, and Paula Deen are all sources of inspiration for the 32-year-old mother of three cats.
McConnell is formally trained as a hair and makeup stylist but a self-taught baker who learned by watching YouTube videos.
She made these spiders by gluing shortbread cookies together with caramel, painting them in chocolate, and dusting them with toasted coconut. So basically they're macabre Samoas.
And when it comes to her creative confections, McConnell has an awesome sense of humor.
Though with nearly 20,000 Instagram followers (as of publication) and counting, her baking skills are not exactly a secret.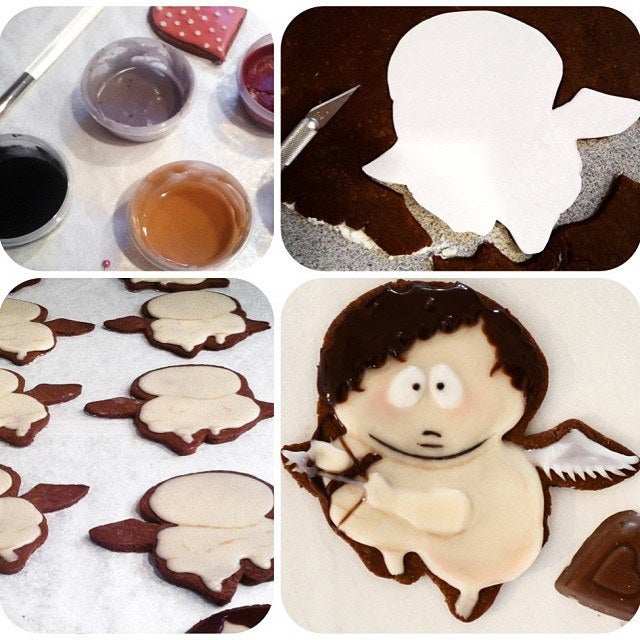 She even baked a miniature version of her parents' house.
But the baking is actually just a hobby; McConnell makes a living doing beauty photography and other odd jobs.
"I really just bake for friends family and fun. The baking work is so complicated I wouldn't even know how to charge for it," she said.
People often have a misconception that she's wealthy, McConnell said, but she grew up buying thrifted clothes and had to save money for a long time to buy her Nikon D600 camera.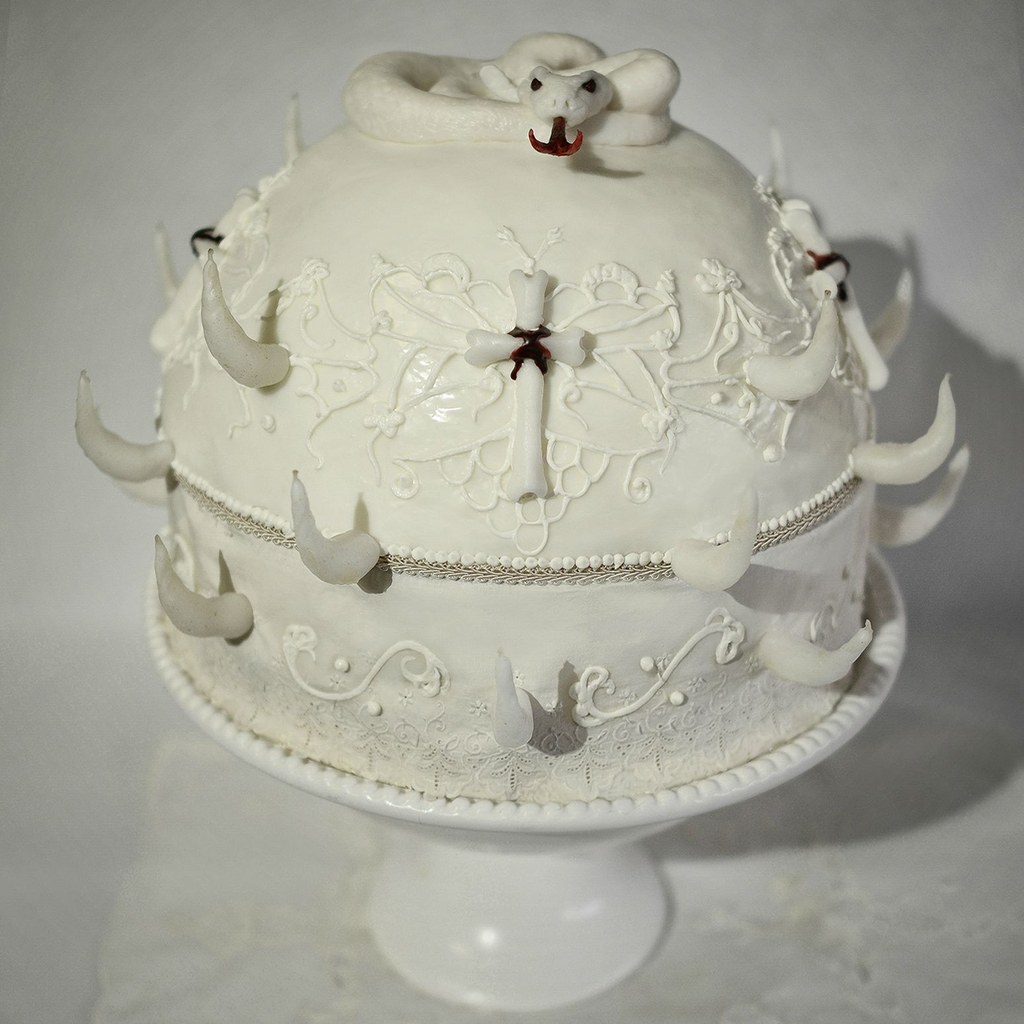 "Most everything I do is on a shoe string with my supplies coming from estate sales, Walmart, and Home Depot," she said.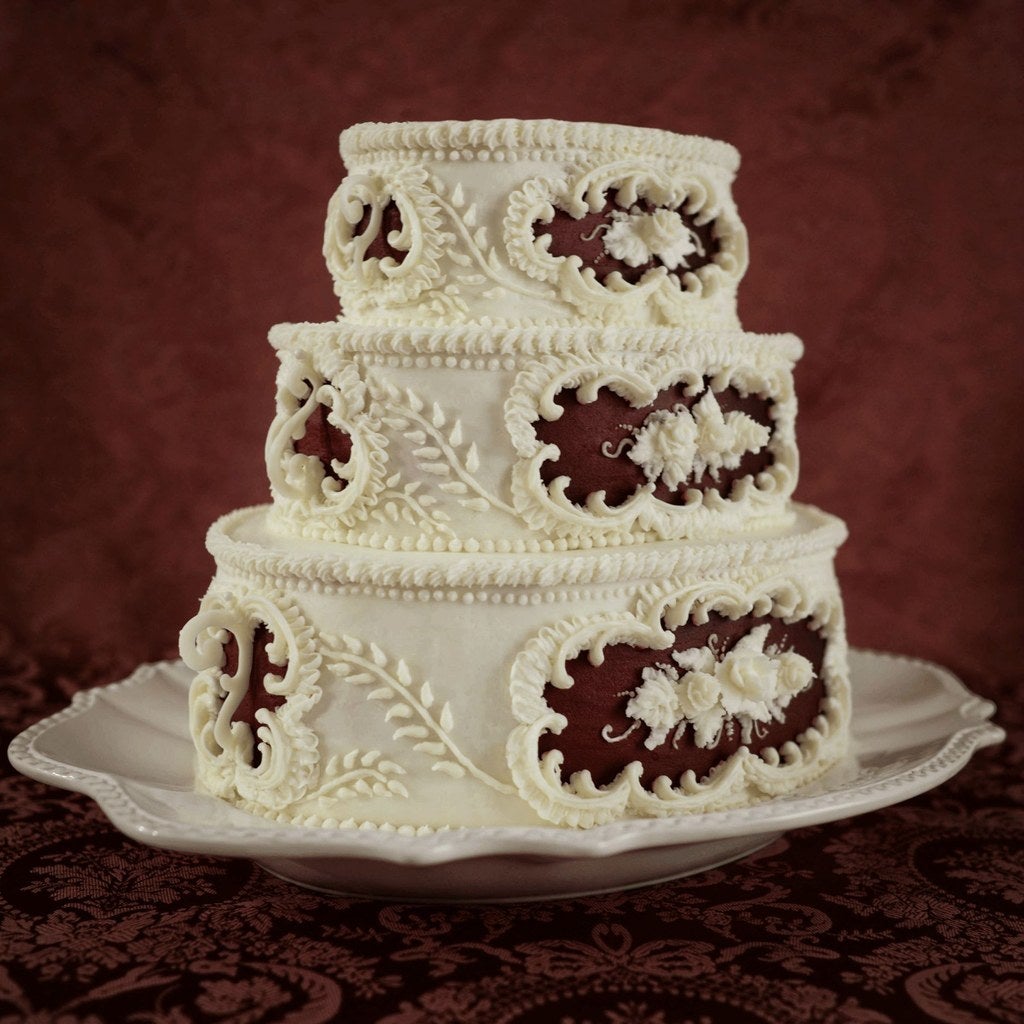 A wedding cake for a friend — the top two tiers are red velvet and the bottom tier is German chocolate with salted and toasted pecans.
But that doesn't stop her from being incredibly crafty — McConnell painted, baked, frosted, modeled, and styled nearly everything in this photo.
"Except the armchair... I have not yet tackled upholstery," she wrote on Instagram.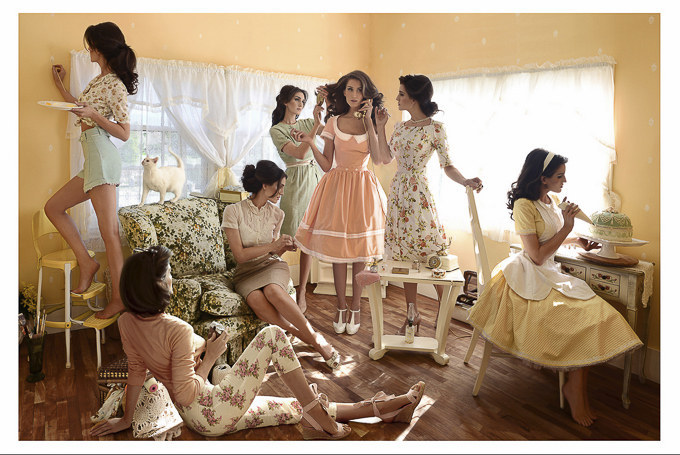 And the quirky domestic goddess has no intention of letting up.
"I have a new idea almost every other minute and I hope I never lose the energy to keep learning and trying new stuff," she said.