Heartbreaking Pictures From The Funeral Of A Police Dog Who Died Saving His Partner
Maybe don't read this in public.
More than 1,000 people, plus dozens of service dogs, attended the recent funeral for an Oklahoma City police dog killed while helping his partner catch a car thief.
Kye, a 3-year-old Belgian German shepherd, was stabbed to death by the suspect on Aug. 24, 2014, and was buried with full honors.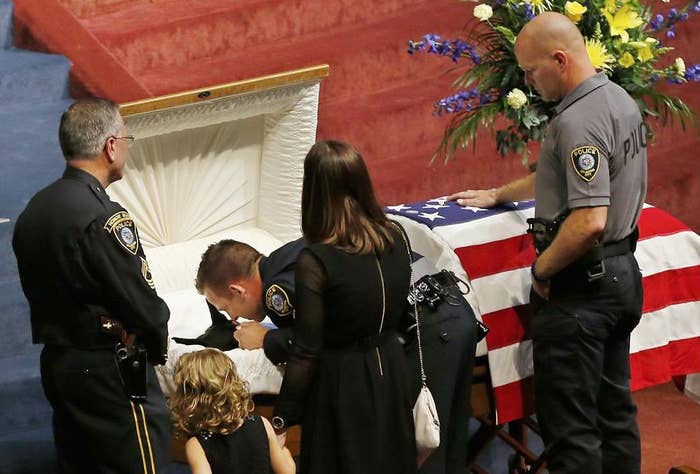 Sgt. Ryan Stark, Kye's partner on the force, wiped away tears as he bid the dog farewell before he was buried in a flag-draped casket and given a 21-gun salute.
Department spokesman Capt. Dexter Nelson told Today.com:
Kye was injured while Stark was responding to a stolen car report last Sunday, August 24. A 22-year-old suspect had led police officers on a car chase until he crashed his vehicle in a ditch and then tried to flee by foot. Kye chased after the suspect and Stark, when he caught up to both of them, saw the suspect stabbing the dog repeatedly with a knife.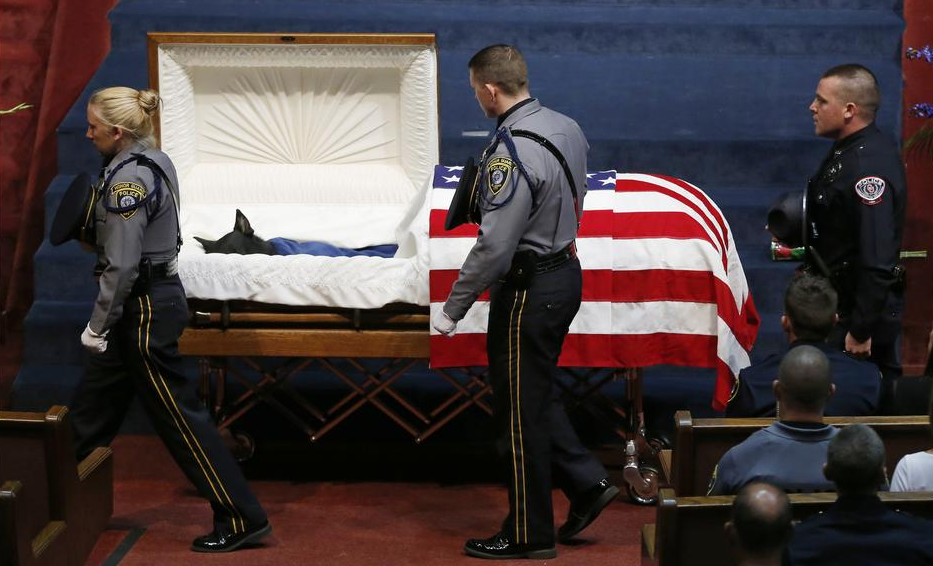 Kye died from the stabbing the next day.
Stark shot and killed the suspect, and is currently on administrative leave as he undergoes an internal investigation, Nelson said.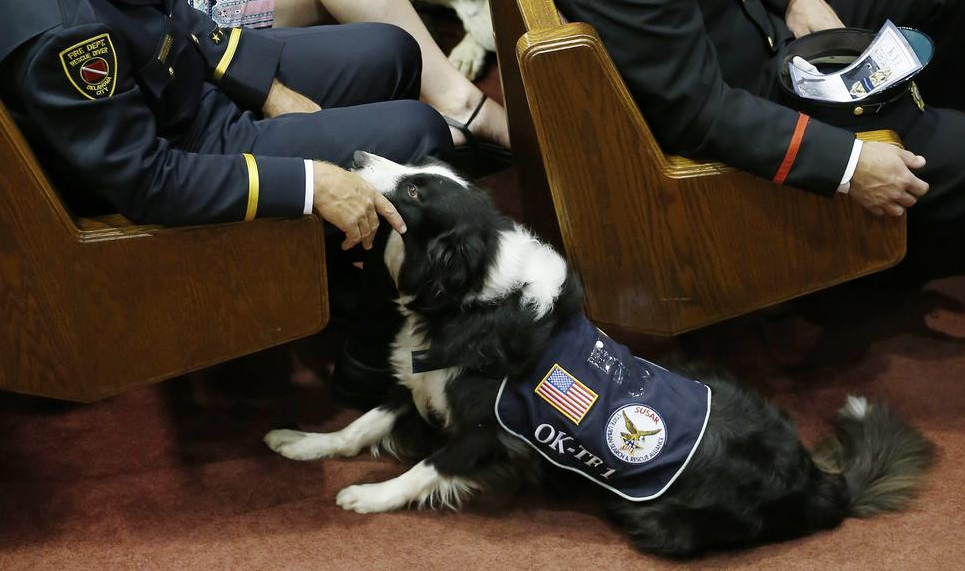 "Without question, Kye's sacrifice saved the life of one of the officers. We will forever remain in your debt," Sgt. Coy Gilbert said during his eulogy.