FAA Extends Israel Flight Ban For U.S. Airlines For Another 24 Hours
The announcement comes after three airlines had already canceled their scheduled flights due to a fear of rocket attacks. UPDATE: The FAA has extended the ban for another 24 hours.
Update — July 23, 1:34 p.m. ET:
The Federal Aviation Administration (FAA) has extended the flight ban for U.S. airlines into Israel's Ben Gurion International airport for an additional 24 hours.
In a statement, the FAA says "the agency is working closely with the Government of Israel to review the significant new information they have provided and determine whether potential risks to U.S. civil aviation are mitigated so the agency can resolve concerns as quickly as possible."
Update — July 22, 1:10 p.m. ET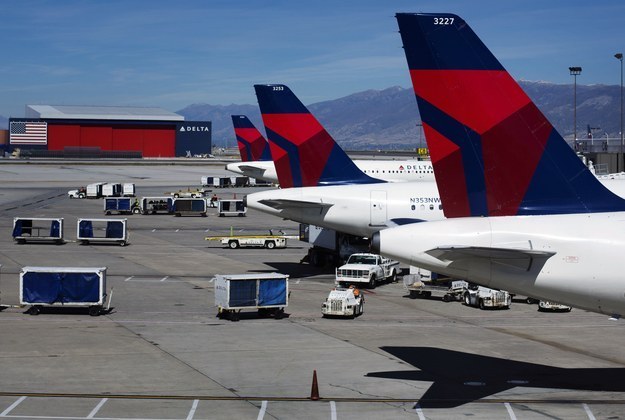 The FAA statement says the ban "was issued in response to a rocket strike which landed approximately one mile from Ben Gurion International Airport on the morning of July 22, 2014."
After all Delta Air Lines flights to Israel were voluntarily canceled on Monday morning due to reports that a rocket landed near Tel Aviv's airport, other airlines also began to cancel their service. The FAA issued their mandatory flight prohibition by Monday afternoon.
A Delta Boeing 747 from New York headed to Tel Aviv's Ben Gurion Airport was rerouted to Paris while flying over the Mediterranean today.
In a statement, Delta confirmed they have suspended flights "until further notice."
"Delta, in coordination with the U.S. Federal Aviation Administration, is doing so to ensure the safety and security of our customers and employees," they wrote.

U.S. Airways also voluntarily canceled its daily flight from Philadelphia to Tel Aviv today, as well as the return trip.
United Airlines canceled two flights out of Newark.
The cancellations and FAA notice come amid growing tension for airline safety after a jet carrying 298 was shot down over Ukraine last week, killing everyone on board.
Violence has escalated in recent days, with Israel launching a massive operation in Gaza and Hamas militants continuing to lob rockets into Israel. Because of the fighting, on Monday the State Department warned U.S. citizens against traveling to Israel, the West Bank, and Gaza.