Death Toll In North Korea Building Collapse Could Be In The Hundreds
The secretive country's news agency failed to give a death toll, but offered a rare apology for the collapse of a building that is believed to have been housing 92 families.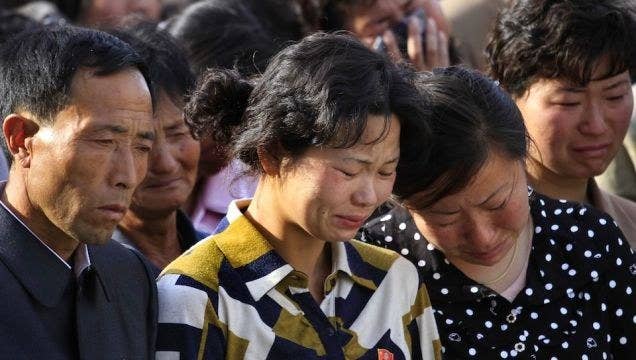 An unspecified number of people have died in a "serious accident" in North Korea's capital, after an apartment building collapsed Tuesday, with North Korea media withholding news of the collapse until today.
Information about the tragedy did not reach the media until this morning, when the state-run Korean Central News Agency (KCNA) gave a rare apology for the collapse at a construction site in Pyongyang.
"The accident claimed casualties," the agency reported, failing to provide details on how many were killed or injured. The agency added that rescue efforts were abandoned on Saturday.
The accident is believed to have caused considerable deaths that could reach the hundreds, an anonymous South Korean government official told the Associated Press.
The 23-story apartment building that collapsed is believed to have housed 92 families, the official said, adding that it's common for people in North Korea to move into buildings before their construction is completed.
The report said the collapse occurred in the capital's Phyongchon district "as the construction of an apartment house was not done properly and officials supervised and controlled it in an irresponsible manner."
The news agency from the secretive regime added that residents were "greatly shocked" and that the accident was serious enough to upset North Korea's leader, Kim Jong Un.
Kim "sat up all night, feeling painful after being told about the accident," KCNA reported.
The accident was also described as "unimaginable" by Minister of People's Security Choe Pu II.