When Erica and Hannes, an engaged couple in Zurich, Switzerland, were asked to babysit their friend Andre's 6-month-old baby, he gave them an "extensive briefing" on what to do.
Feeling nervous, the couple decided to imagine some over-the-top situations that could happen with the baby, named Alex. And then they brought them to life.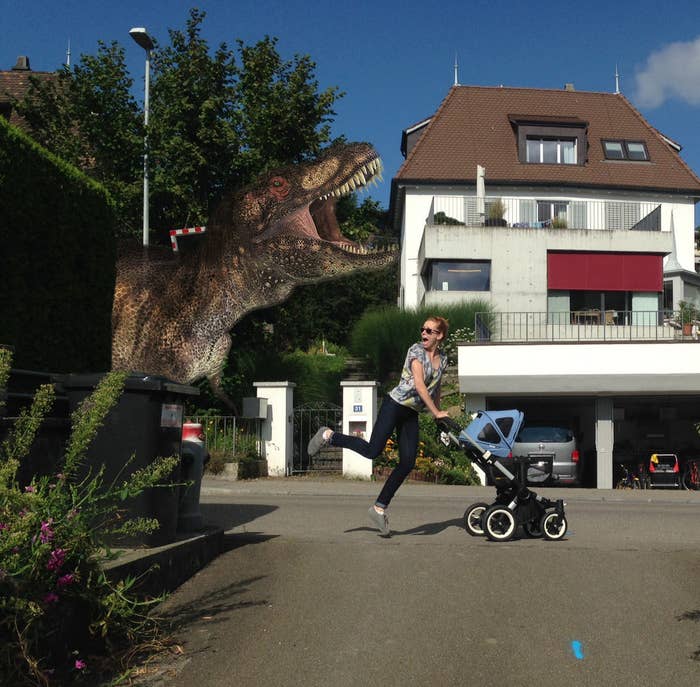 These silly imaginings were their hourly updates for Andre and his partner, Nati, who were away at a wedding.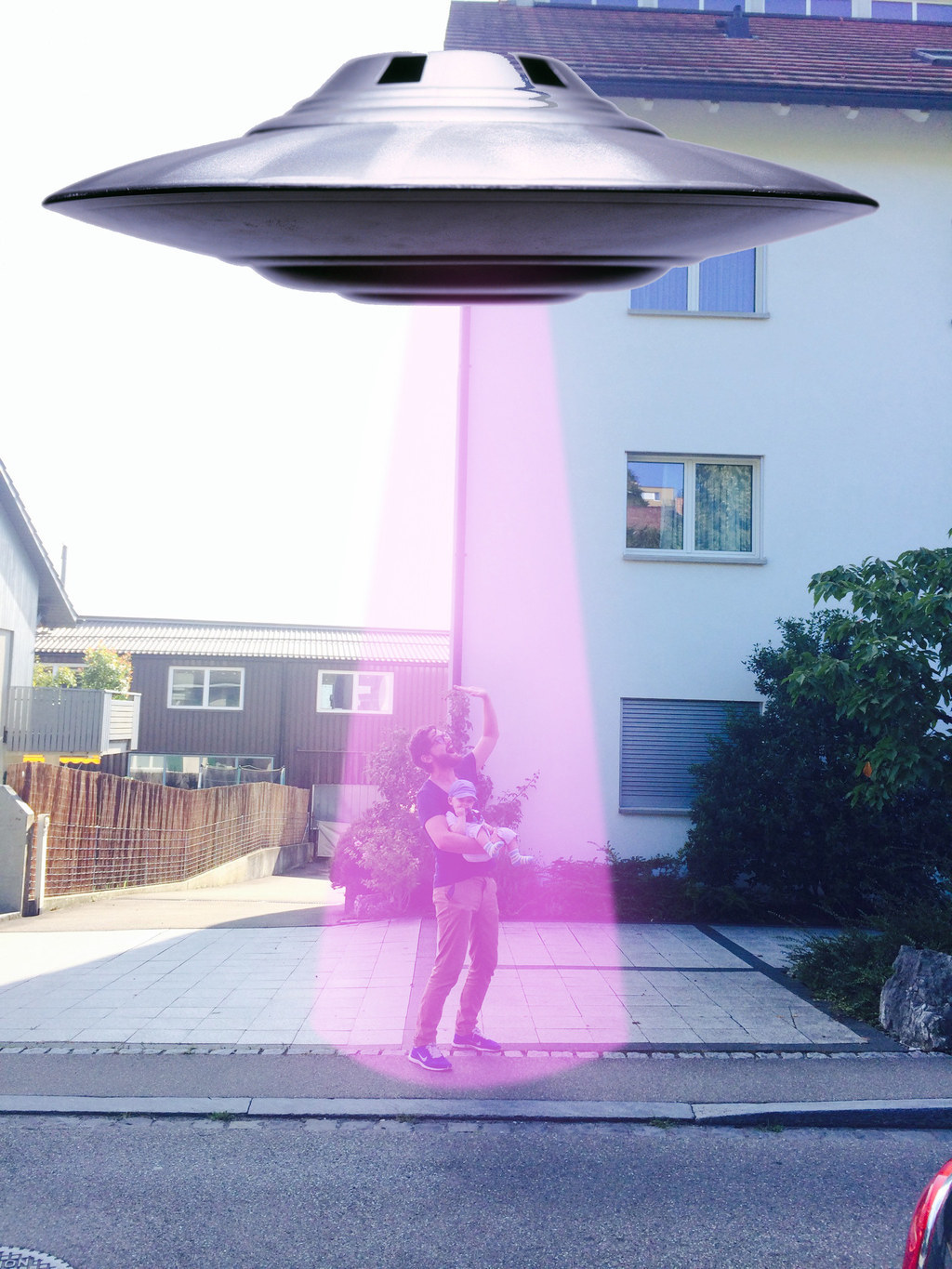 "It was our first time to look after him for a full day and night," Hannes told BuzzFeed on their brief nervousness that inspired the photos.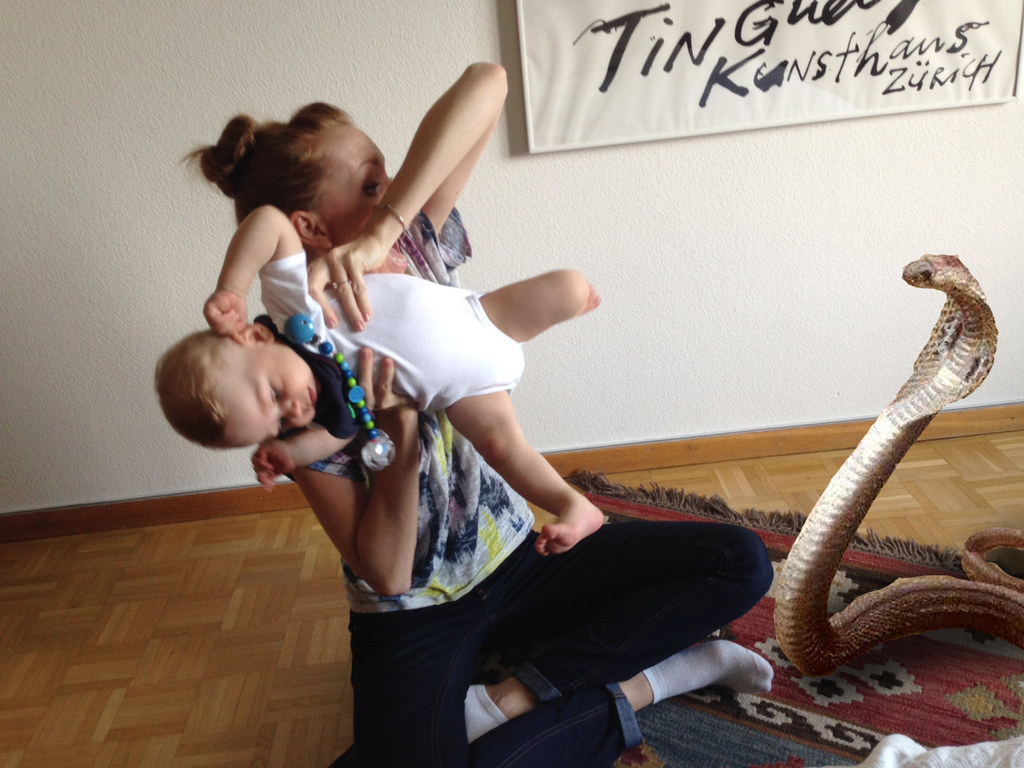 Since both him and Erica are designers, "doing quick Photoshop blurbs takes little time," he added.
In response to critical Reddit commenters insisting that the couple should have focused more on the child and less on the computer, Hannes replied that they all had fun and he's OK with not having been a perfect babysitter.
He wrote:
True, we didn't teach the kid how to read that day. We also didn't expand his brain by playing classical music nonstop. We didn't feed him an immune system boosting meal every 15 minutes. But he survived, giggled a lot was looked after the entire time by the two of us and went to bed at 7.30PM perfectly happy. And we will show him these pics in maybe 10 years or so and say: 'Young man, we had an awesome time together that day.'