During D.C. Pride last weekend, Officer D.J. Stalter decided to take a stand against the hateful protesting by the Westboro Baptist Church by kissing his boyfriend in front of the group's homophobic protest signs.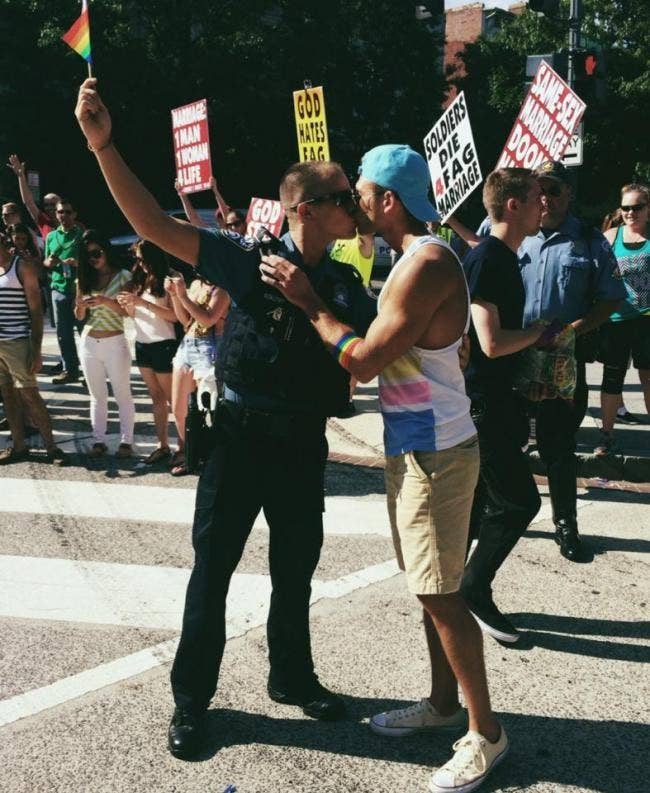 It definitely worked, with the church angrily tweeting the photo out.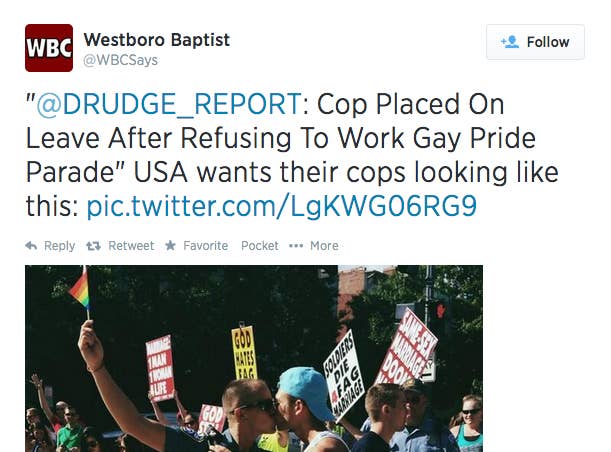 Stalter's boyfriend, Mark Raimondo, also shared a picture of the two fighting the hate with love on his Instagram:
Fortunately, Raimondo's followers were all for the couple's kissing protest.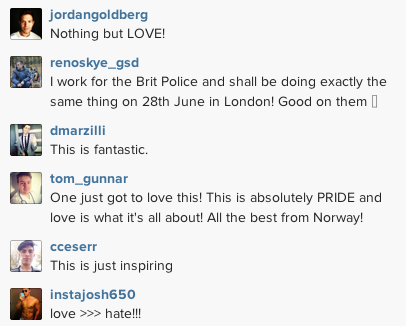 "Love will overcome," one user wrote.