Congo Health Minister Confirms Two Deaths From Ebola
The deaths are this outbreak's first cases reported outside of West Africa. More than 1,400 people have died so far, in the virus' deadliest outbreak ever.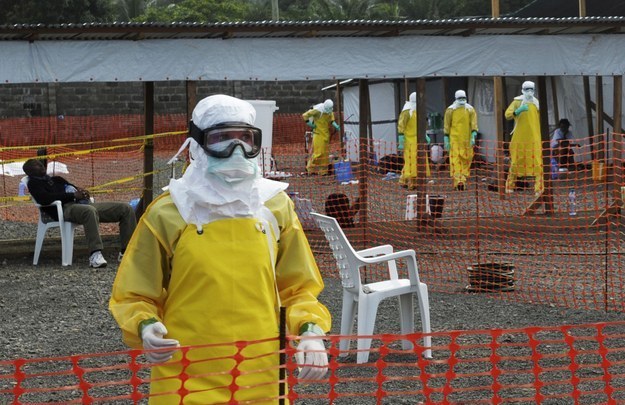 Congo's health minister Felix Kabange Numbi said today that two deaths have been confirmed to be caused by Ebola, the first cases reported outside of West Africa since the outbreak began, the AP reports.
Ebola is suspected by Congolese officials to have killed 13 people in the Central African country, Numbi said, including five health workers. Besides the two dead, he said 11 people were sick and in isolation.
It is unclear if the two cases are linked to the West Africa outbreak, but Numbi said the infections were a different strain, AP reports.
The region where the samples were pulled has had an outbreak of hemorrhagic gastroenteritis that killed 70 people, the World Health Organization said. Eight of those people were tested for Ebola, with two tests coming back positive.
WHO says the speed and extend of the recent outbreak, which has claimed 1,427 lives, has been "unprecedented," reports the BBC.