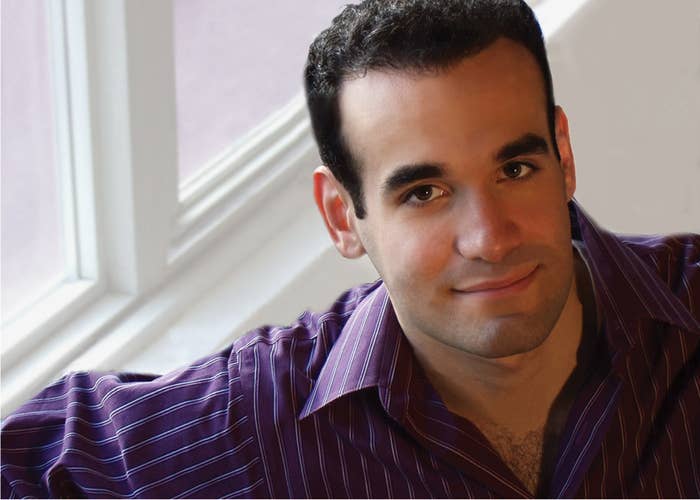 Recently, Teman said someone named David booked his apartment for March 14, claiming he needed a place for his brother and sister-in-law who were "visiting for a wedding."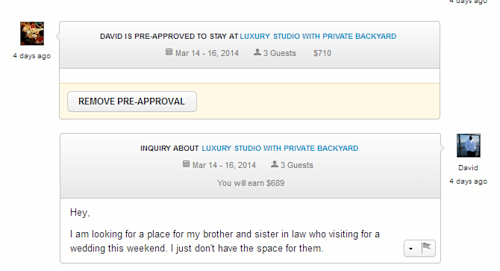 After Teman stopped by the apartment around 11:30 p.m. to grab a suitcase, he said he saw a "crew of guys" standing around with the door open, and his superintendent was there.
When the 31-year-old asked one of the men what was going on, Teman said he replied, "They're shutting us down." That's when the man realized Teman was the owner of the apartment.
"He starts to go, 'Oh, we were having a party for my family, it says I could have guests in the backyard,'" Teman told BuzzFeed, adding that there were more than 20 people present and the men looked like they were expecting more.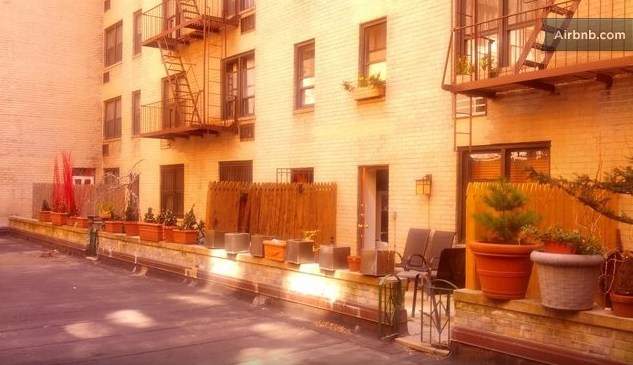 After going inside, Teman said he found another group of people there. When he realized his furniture was being disassembled and carried outside, he called 911.
"My first thought was, these guys are just stealing my furniture," he said.
Teman said the man holding the party kept saying he would leave as long as he gave him a refund.
"I said, 'Not gonna happen. You can take that up with Airbnb,'" Teman said.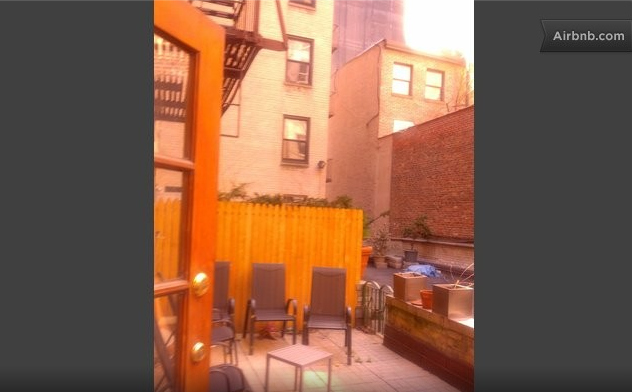 After the group left, Teman said he googled the phone number for David, who had made the reservation.
Teman's search of the number led him to a now-deleted tweet from a woman called "Munch Da Mouth," who goes by The Black Dr. Ruth on Twitter. She had tweeted the number for a "BBW panty raid" from a few weeks before, saying it belonged to a promoter who goes by Twinn.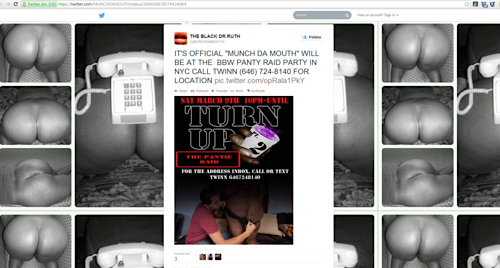 After searching for Twinn, that's when Teman found out what was really happening at his apartment: a "XXX freak fest."
When a BuzzFeed reporter called the phone number listed in Munch Da Mouth's tweet, the man who picked up said, "There was no party yesterday."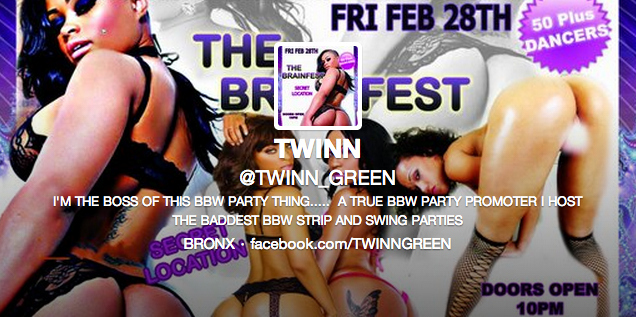 As for what the flyer he tweeted about meant, he said "I have no clue," before seeming to abruptly hang up.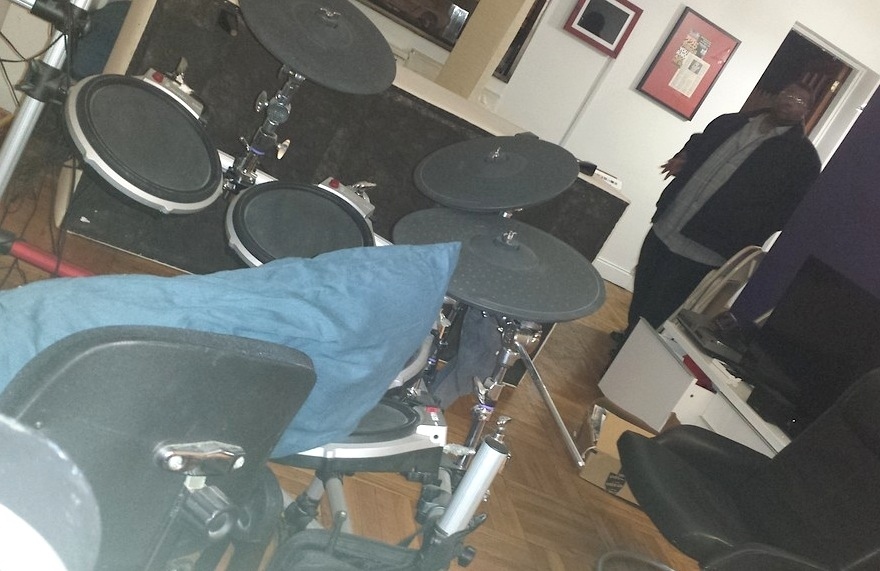 "Technically I'm OK with them having some guests in the backyard so as long as they're not having an orgy," Teman joked. "In his defense I did not specify the no orgy policy in the Airbnb house rules."
Though he says he didn't actually see anyone having sex, Teman said the superintendent had already asked the group to leave, and he saw bags of condoms and liquor bottles.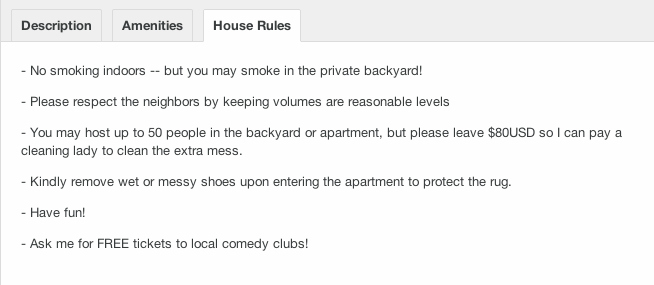 The comic was livid from what he described as tens of thousands of dollars in damage, and got his story out March 15 by taking to Tumblr to write a letter to Airbnb.
"Dear Airbnb, no thank you for the "XXX Freak Fest" you brought to my apartment," he wrote. He said that he felt afraid to return to his apartment, that the superintendent was working to have him evicted, and that the company owed him more than $87,000 in damages.
This can no longer be my home. The stress and fear that a large band of "XXX Freak Fest" individuals have my address and keys to my home is unreal and my friend (who helped me carry my wet and dirty stuff back into the apartment (I don't even want to know how it's wet) was even too afraid to stay here and encouraged me to leave.
Teman told BuzzFeed he is not sure if he will still be evicted, and has retained an attorney.
Airbnb does not perform background checks on users, though they do have a 24-hour emergency hotline.
The next morning, Airbnb reached out to Teman and told him the company would take care of all of the damage. Airbnb immediately changed his locks.
Airbnb also put Teman up in a hotel for a week and wired him $23,817, Gawker reported.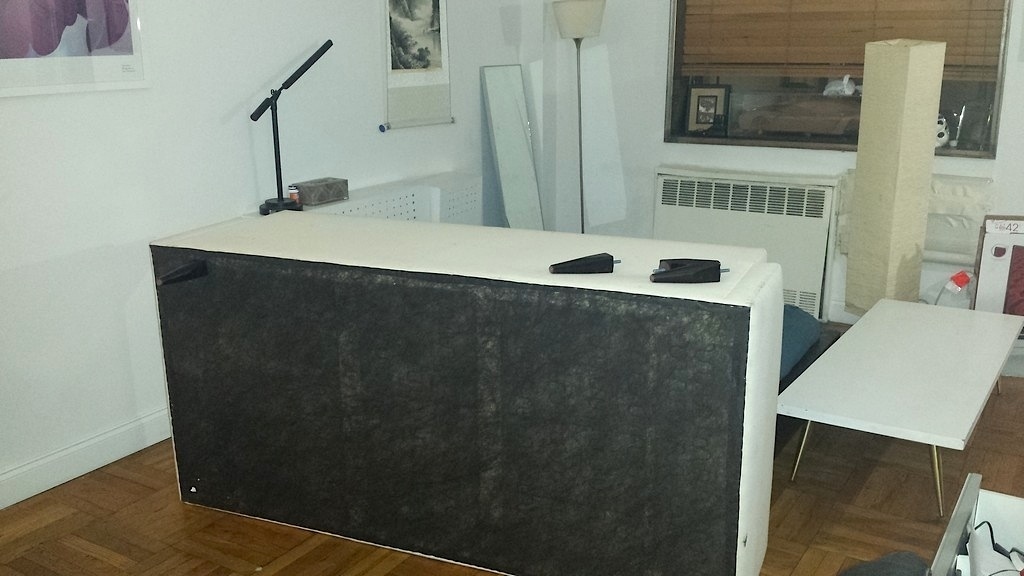 Airbnb spokesman Nick Papas told BuzzFeed that experiences like this are "incredibly rare" for Airbnb users.
"Over 11 million guests have had a safe and positive experience on Airbnb and problems for hosts and guests are incredibly rare, but when they happen, we try to help make things right. We were appalled when we learned about this incident and we took immediate action to help this host. The individual who rented this space has been permanently removed from our site. We've reimbursed the host for damages to his apartment and ensured he has a new place to stay. In the days ahead, we'll continue to work with the host to assist him with his additional needs and we will work cooperatively with any law enforcement agencies that investigate this matter.
As for Teman, he said he's done renting out his apartment. "It's not worth the downside," he said. "There's been some really lovely stories ... but it's really tainted by the orgy. And usually I enjoy a festival."