In an ad posted by Coca-Cola this week, the company shows how they installed a phone booth in Dubai so that poor South Asian workers could pay for a three-minute international phone call home using Coke bottle caps.
The polarizing ad has caused people to criticize the soft drink company for capitalizing on an area known for terrible working conditions, where men trying to earn a meager wage die in the hundreds.
The men like those shown in the ad are brought into the Middle East in large groups, working in scorching weather in an attempt to earn a higher wage than what they would make at home, and send money back to their families.
The laborers fit into a broader culture of wealthy Gulf Countries importing jobs from Southeast Asia, specifically Filipino women flown in to work as maids, and South Asia, but ultimately often work in conditions that have been described as "21st century slavery," according to the International Trade Union Confederation.
This isn't the only intersection with questionable international conditions Coke has attempted this week — another recent project had drones dropping cans of Coke on guest workers at construction sites around Singapore. An ad last month encouraged people in Bangladesh to use coke bottles for an arcade game.
Many commenters on Coke's phone booth ad are unaware of the human rights issues at play while the company romanticizes the Gulf's exploited laborers, and are lauding their efforts as admirable.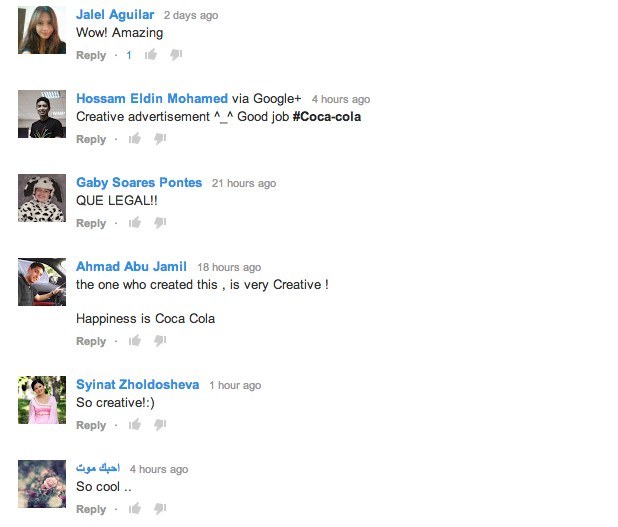 BuzzFeed has reached out to Coca-Cola for comment.