Before today's Clippers game began in Oakland, Calif., the players shed their team-issued warm-up gear with the Clippers logo and wore black armbands and socks as a silent protest against their owner, Donald Sterling.
NBA commissioner Adam Silver said Sterling would not be in attendance for today's playoff game against the Warriors, after a recording leaked yesterday of a conversation in which he allegedly asked his girlfriend not to bring black people to his games.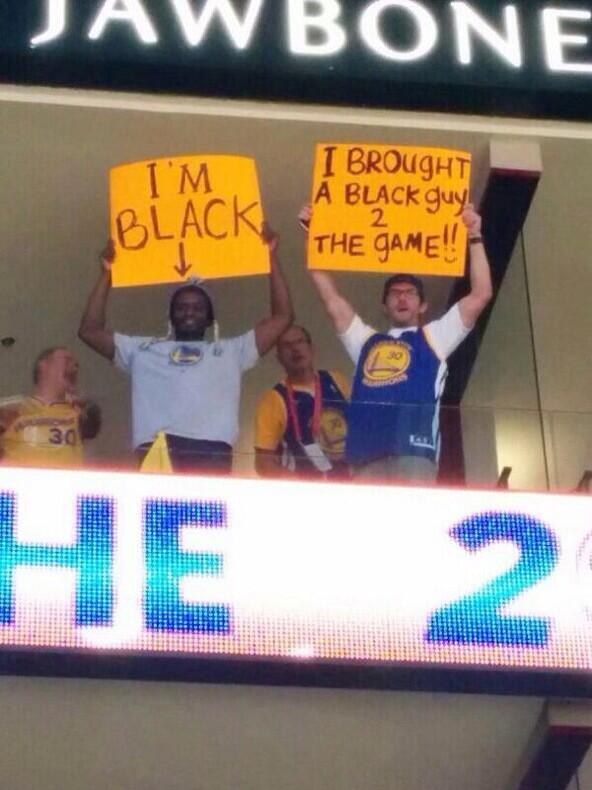 Sterling's wife came to the game, however, wearing all black, likely in support of the players.
Magic Johnson, who said he won't go to Clippers games again while Sterling is still owner, announced during the game that he won't talk about him anymore.
Update: The Clippers lost the game 94-118.
Correction: This post originally stated today's game was against the Wizards, but it was against the Warriors.