Travel blogger and photographer Lee Thompson got to take the first selfie atop Brazil's famous Christ the Redeemer statue in Rio de Janeiro. It's pretty mind-blowing.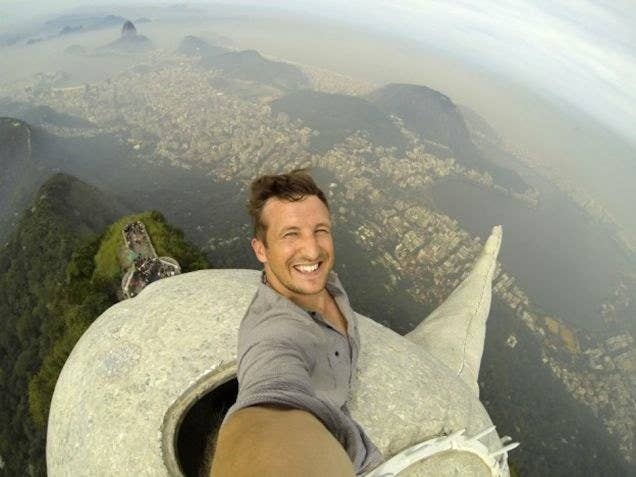 "[W]hen the opportunity arose to take the world's first (and so far only) selfie with Jesus, I couldn't resist," wrote Thompson, who was in town to cover the World Cup preparations and got special permission from Brazil's tourism board.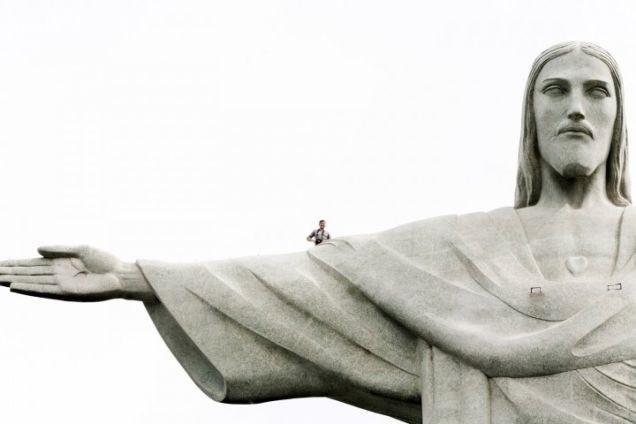 With partner Oliver Harvey and armed with Go Pro cameras, the duo from The Flash Pack travel company "crawled in circles up 12 flights of rickety stairs that seemed to get narrower with every step."
Thompson added, "I've never been afraid of heights or tight spaces, but experiencing acrophobia, claustrophobia and profound awe at the same time was something truly remarkable."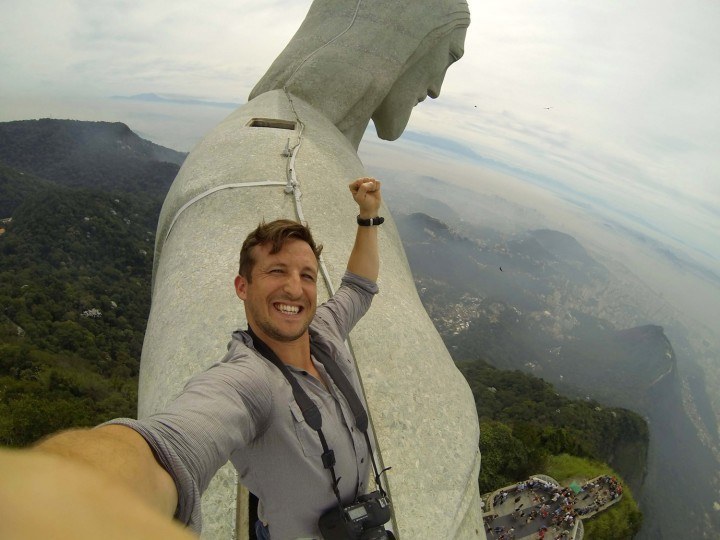 Watch their journey to the stone summit 98 feet in the sky in this dizzying video: