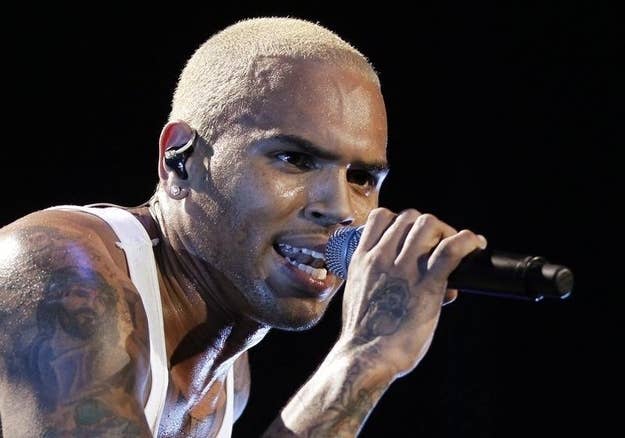 R&B singer Chris Brown was arrested for felony assault outside of a hotel in Washington, D.C., according to TMZ.
TMZ reports that Brown, who was in town for a Howard University Homecoming after party, allegedly began punching a man after they got into an argument outside the W Hotel around 4:30 a.m. Law enforcement told the website that the 24-year-old singer did not appear under the influence.
Brown, who has had a string of run-ins with the law and is still on probation for violently beating ex-girlfriend Rihanna, was brought into custody.
The other man was evaluated at a hospital, Anthony Clay, a public information officer at the Metropolitan Police Department, told BuzzFeed.
Brown will likely be in jail all day, Clay said, because courts do not generally operate on Sundays. The singer will also be in a cell with another detainee, as the jail has no separate accommodation for celebrities.
"We don't have VIP cells or anything, any special treatment, unless they're a hazard," Clay said. "We would only segregate if we believe something could be wrong."
Clay confirmed another man, 35-year-old Christopher Hollosy, was also arrested. The man is reportedly Brown's bodyguard, according to CNN.
A few hours before the arrest, Breezy was spotted inside The Park at Fourteenth nightclub singing along to his song, "Put It Down."
Update - Oct. 28, 6:30 p.m. EDT:

District prosecutors reduced the singer's assault charge from a felony to a misdemeanor. He pled not guilty and has been released without bail, TMZ reported. He is also required to maintain a distance of 100 yards from the victim.
The bodyguard's charge was also reduced to a misdemeanor.