Catholic School Apologizes For Picture Of "Poor Role Model" Ellen DeGeneres On Dance Invitation
"I need every single invitation returned and I will personally destroy them," the principal wrote.
A principal at a Pennsylvania Catholic school has apologized to parents after an invitation to an Oscars-themed graduation dance featured a photo of Ellen DeGeneres.
Nancy Matteo, the principal at St. Andrew Elementary School, is demanding students return the invitations in order for them to be destroyed, Philly.com reports.
Matteo said in an email to parents that it was "completely wrong" to use DeGeneres' image because the lesbian entertainer "lives her life outside the teachings of the Catholic Church." She did not mention DeGeneres' sexual orientation.
The principal for the Newtown, Penn., school added that she was "obviously NOT thinking" when she used the photo for the June 8 dance invitation.
"Perhaps I was distracted by the Oscar," she wrote, describing the talk show host as a "poor role model."
"A role model, as defined by Webster's Dictionary, is a person who is unusually effective or inspiring in some social role, job, position, etc.," the email says. "This does not describe her at all. We work so hard to be good role models and then I go and do something stupid!"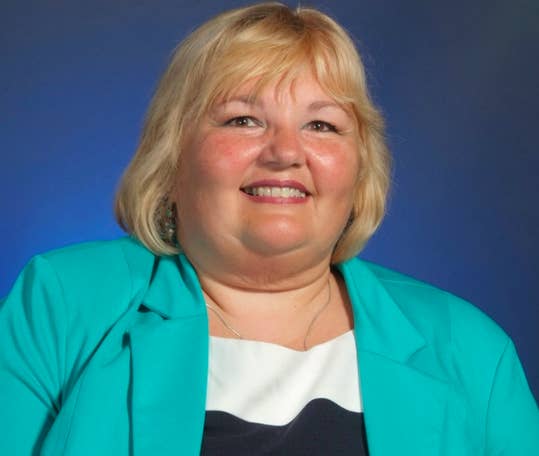 In the email, Matteo asked parents to return the invitations so that they could be destroyed, and new ones would be issued.
"I need every single invitation returned and I will personally destroy them," she wrote.
A spokesman for the Archdiocese of Philadelphia said the principal apologized after parents complained.
"All Catholic schools in the Archdiocese are firmly rooted in Gospel-based values and the teachings of the Church," spokesman Ken Gavin said in a statement. "As such, it is expected that any promotional materials developed by these schools would feature images and themes that correspond with their core mission and identity. That approach is logical and our school families have a right to expect it."
BuzzFeed has reached out to a representative for The Ellen Show for comment.