A Banksy Installation Apparently Injured A Man In New York Yesterday
The piece was a huge WikiLeaks-inspired mural on the side of a tractor-trailer.
A piece of Banksy artwork on the Lower East Side caused a bit more hubbub than usual yesterday when a man was injured while workers tried to move it.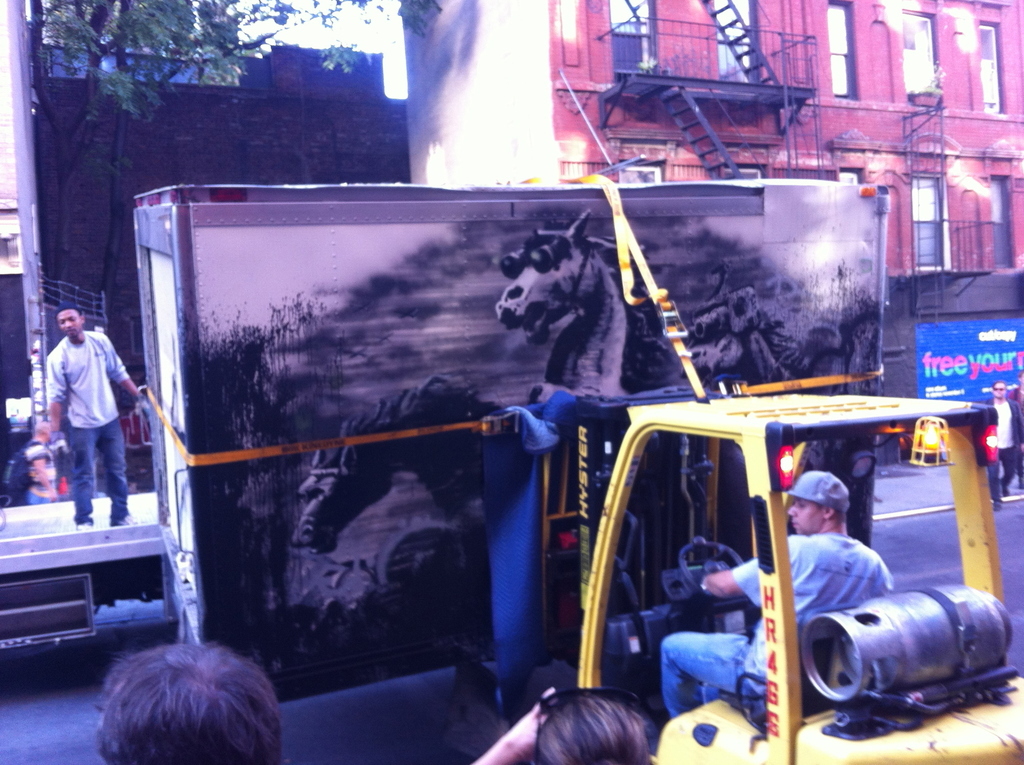 The artwork, an eerie depiction of horses wearing goggles painted on the side of a tractor-trailer, had been living in a vacant lot at 157 Ludlow St. when workers came to move the piece and bring it to an art gallery after it had been vandalized.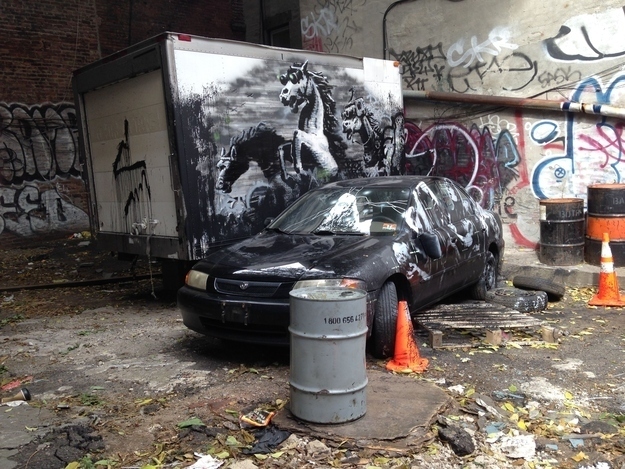 A crowd had gathered to watch the spectacle of the artwork being moved and take pictures.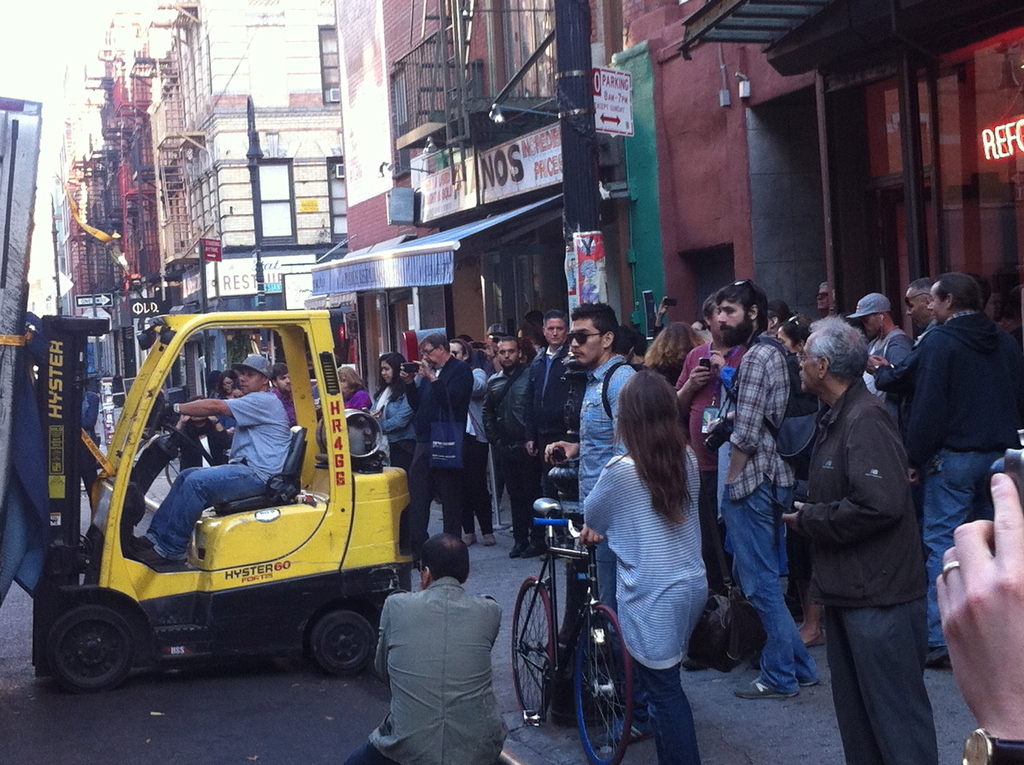 But while workers tried to put the trailer on a flatbed, the high tension from the weight of the trailer caused a strap lifting up the vehicle to snap, whipping out and hitting a man who fell to the ground, witness Erick Howard told BuzzFeed.
"He wasn't screaming or yelling, he was just laying there grabbing his leg or his groin area, kind of wincing in pain," Howard said.
After a forklift worker immediately went to the man to see if he was all right, Howard said the man's friend began arguing with the worker and telling him he was going to sue him.
"The guy on the forklift was like, 'You go ahead and do that, call your lawyers,'" Howard recalled.
Though the man appeared to be in genuine pain, some were wary to trust any activity around the anonymous artist, like a doorman at nearby bar The Living Room, who allegedly said, "That guy's looking for a paycheck."
Banksy, who is usually based in the U.K., has had a spree of artwork in New York the past few weeks, including opening a booth to sell his signed screen prints to unwitting shoppers.