Many people were pleasantly surprised earlier this month when Playboy used their annual party-school guide to promote consent and speak out against rape. But the surprise was warranted when it came out that the whole thing was an elaborate hoax.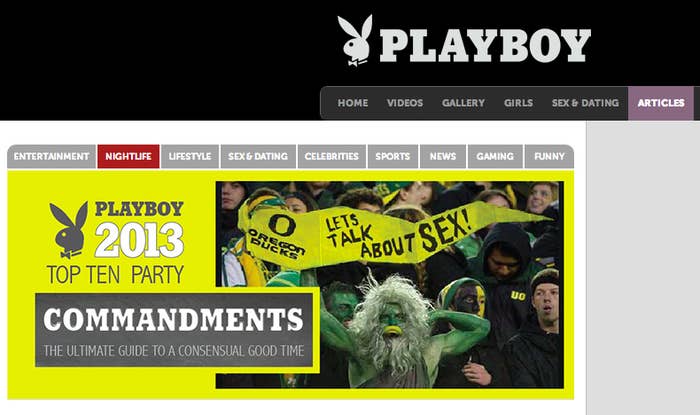 Organizer Rebecca Nagle said after 24 hours, the hoax "blew up the internet," and said they received a cease and desist letter. "Basically we have managed to keep it up despite Playboy's numerous, aggressive, and legally bogus attempts to take it down."

"A good college party is all about everyone having a good time," the intro says. "Consent is all about everyone having a good time. Rape is only a good time if you're a rapist. And fuck those people."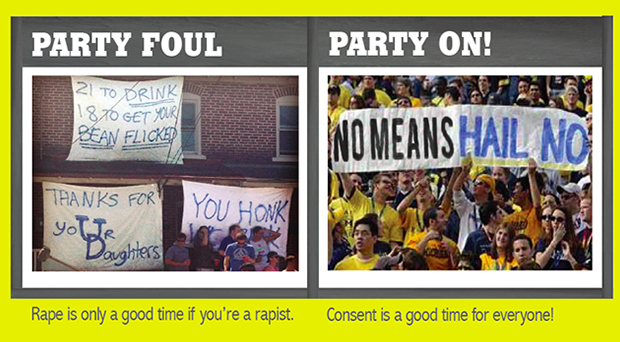 Every year Playboy releases the ultimate guide to campus life: our infamous party school list. Over the years, it has been brought to our attention that some of our long-standing party picks have a not-so-toast-worthy, rape-ridden side to their campus life.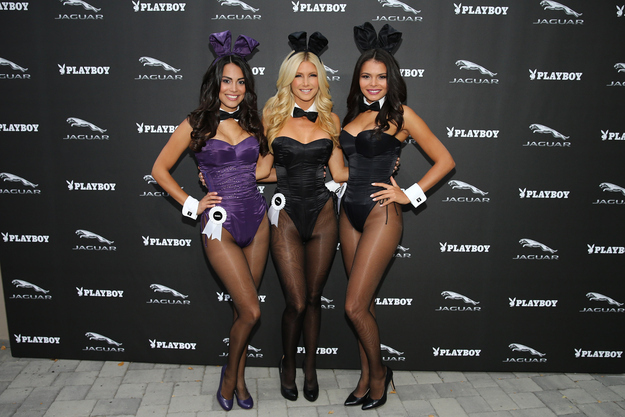 Included in the mock party guide were the Top Ten Party Commandments, "the ultimate guide to having a consensual good time."
The list began: "It has been brought to our attention that fun-loving undergrads everywhere feel like their party times are under serious threat. The enemy? Rape. To kick rape out of what we've been promoting, we had to re-invent the whole list."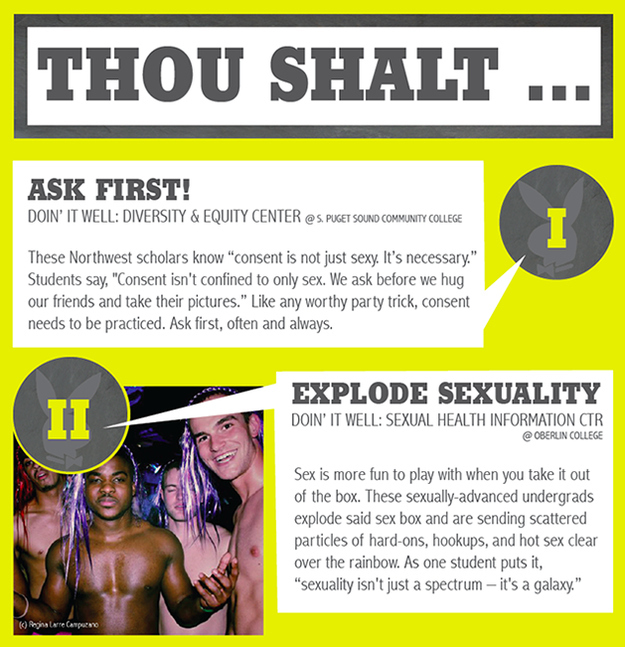 Commandments include "Use Thy Mouth" (to verbalize consent) and "Take It To The Bedroom" (turn pillow talk into consent talk). And people were psyched about Playboy's new vibe.


A link to a fake interview with Hugh Hefner also included gems like, "If you are a person who simply does not like consent, I would venture to guess that you are a rapist. And to you, I say, stop ruining sex for the rest of us."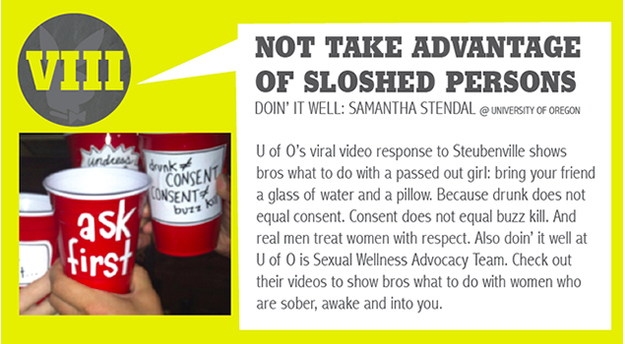 Plenty were fooled by the guide, with ThinkProgress reporting on the feminist gag like a real story.
This isn't the first we've heard of the Baltimore-based activists, who were also behind last year's stunt PinkLovesConsent.com, a fake Victoria's Secret website that sold undergarments promoting consent.