On April 14, 2010, C.J. Twomey killed himself after having an argument with his mom. Since then, his mother, Hallie, had left the urn with his ashes on a shelf in her Maine home.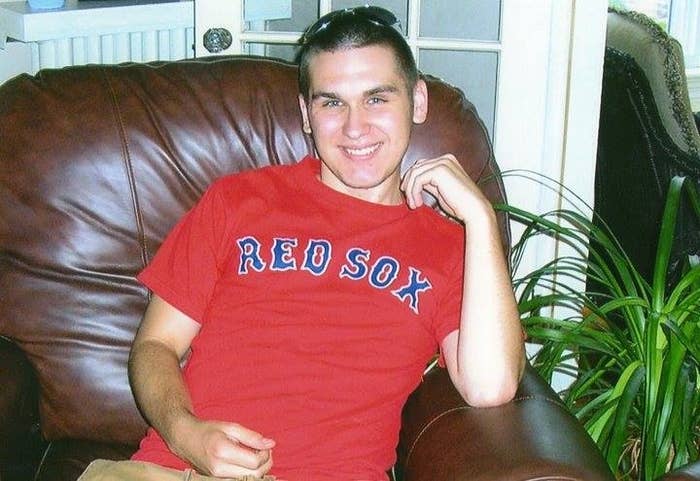 But Hallie wanted more for her son, a former member of the Air Force who was only 20 when he died, so she enlisted volunteers on Facebook to take a little bit of C.J.'s ashes and give him one last adventure.
"I don't want him to have to sit in an urn for my benefit for whatever rest of time that we have," Hallie Twomey told The Associated Press. "I wanted to give him something. I'm trying to give him a journey."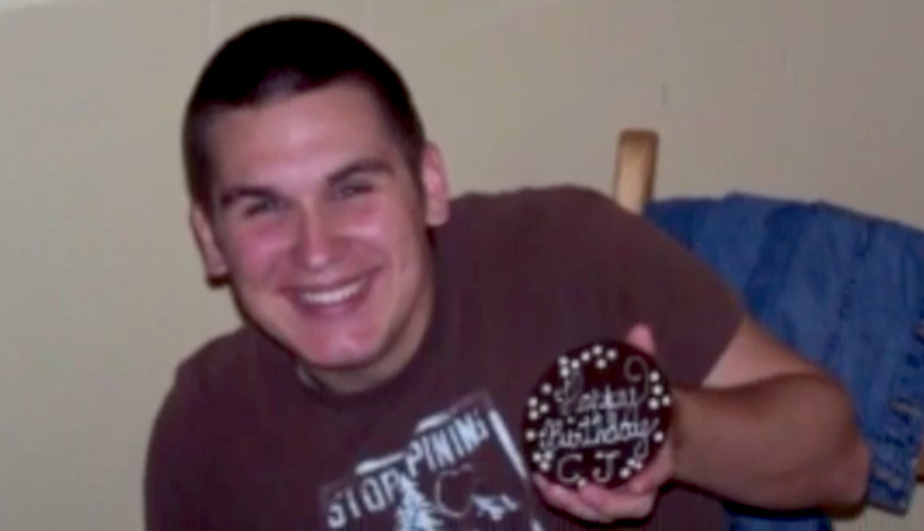 So Hallie made a request on Facebook: She wanted her son to "see the mountains that he never got to climb, see the vast oceans that he would have loved, see tropical beaches and lands far and away."
After the post was shared by over 100 of her friends, strangers began offering to help too. Hallie started a separate Facebook page just for the project, which she called "Scattering C.J.," where loved ones and strangers alike can follow the project.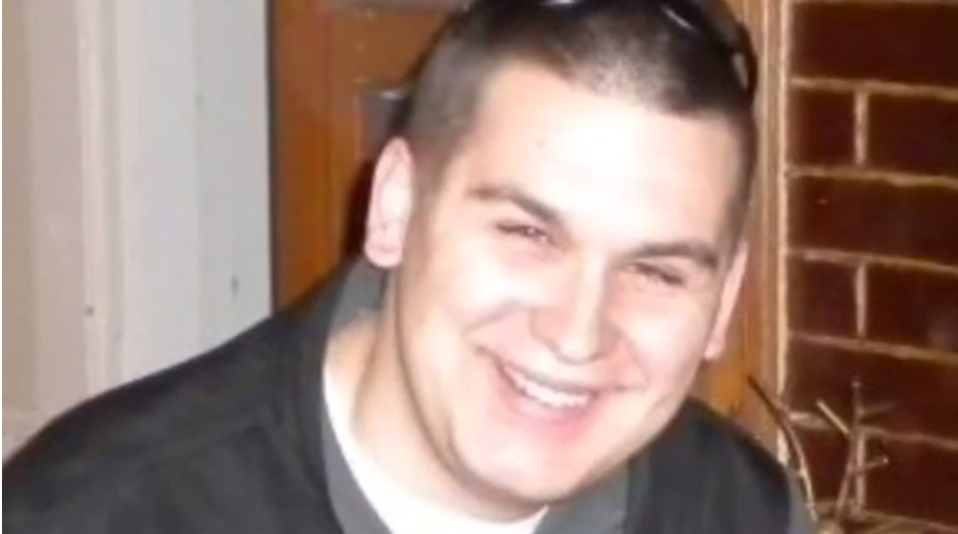 There are only two rules volunteers have to follow when they scatter C.J.'s ashes around the world. They have to tell him his mom will always love him, and that she's sorry.
"YOU MUST AGREE TO SAY THAT," Hallie Twomey wrote on her Facebook page. "Because I am and I need him to hear it as the last thing he hears before he takes off."
Hallie also asks people to think about C.J., and to think about the people he gave life to through organ donation.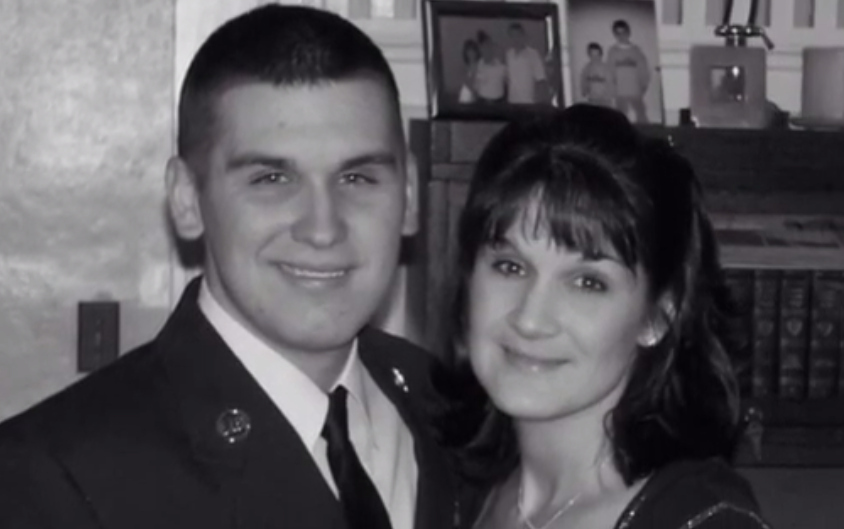 One volunteer took C.J. to Lake Pattagansett in East Lyme, Conn., on Thanksgiving.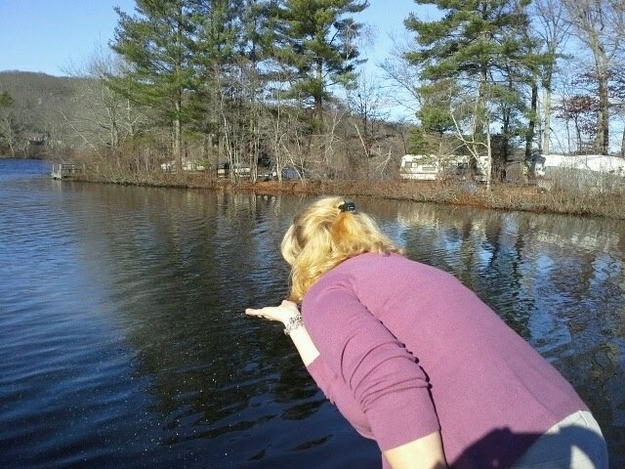 Beth made a video of scattering C.J.'s ashes at St. Paul's Chapel in New York City, "a safe haven full of love and hope" that stood through the Sept. 11 attacks, the video said.
Beth chose a tree to scatter the ashes next to.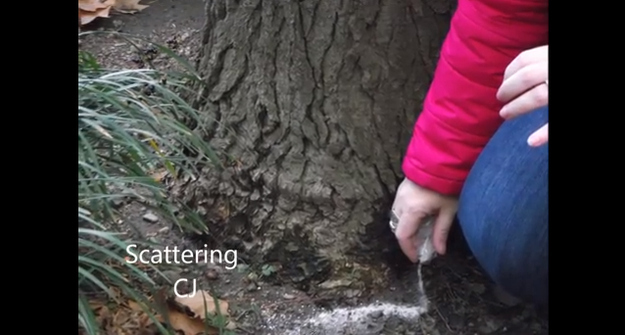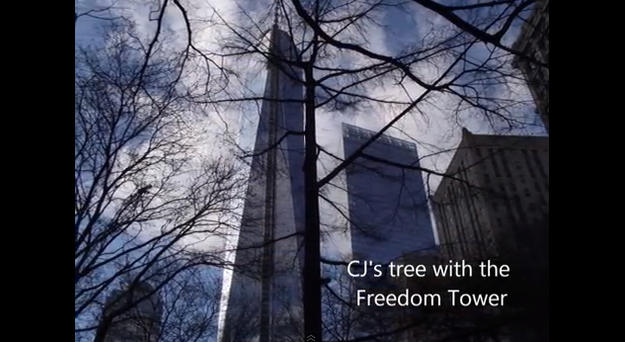 Jessica Hale spread C.J.'s ashes on Saint Theresa's Chapel Beach in Juneau, Alaska.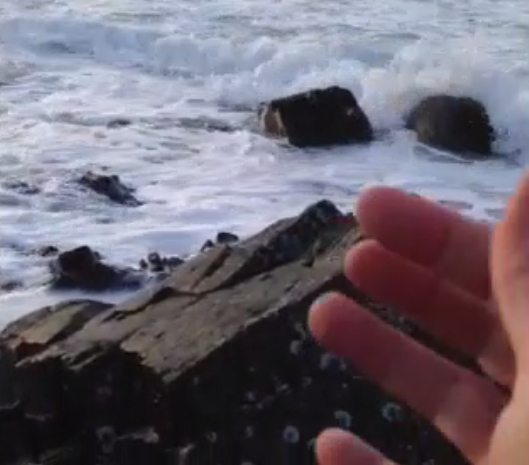 Another person scattered his ashes near the Hollywood sign.
Part of C.J. went home to the Gulf of Mexico.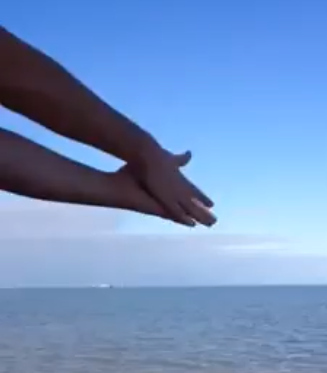 "Came home to find this waiting for me — heart shaped rock from Iron Mountain in California. Not only did she scatter CJ's ashes and send us beautiful pictures, but she also sent me this," Hallie wrote about one volunteer.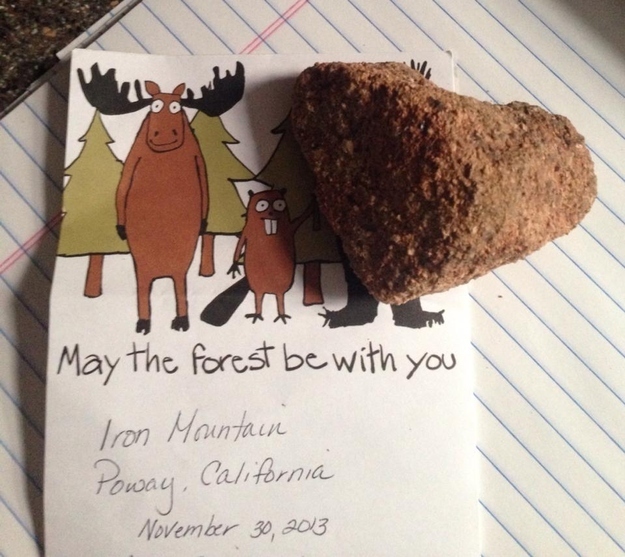 One man and his daughter scattered the ashes around Lake Erie.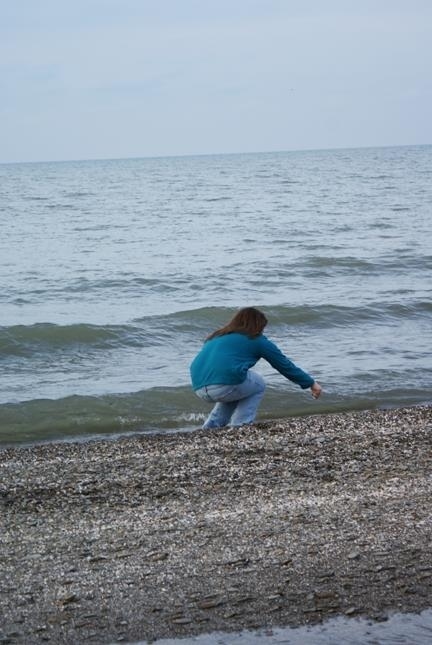 "CJ's ashes are now swimming with koi in Jamaica," Hallie wrote.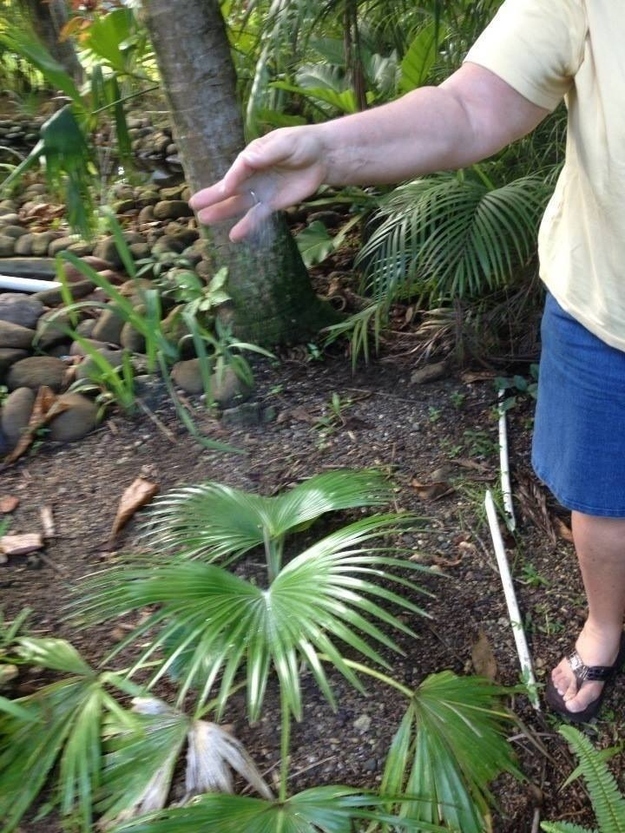 Kevin and his three children put C.J. into the ocean in Plymouth, Mass.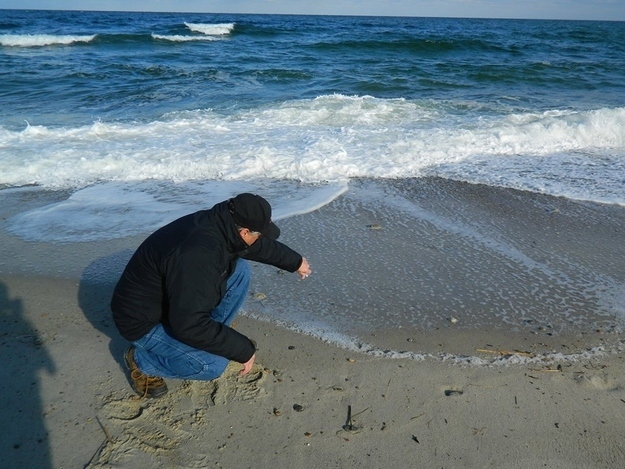 A volunteer spread ashes Into Milford Lake in Kansas.
He went into the cliffs along the Kalapana-Kapoho Road in Hawaii.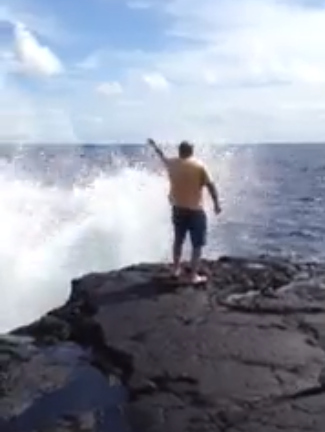 And inside the "majestic Banyan Tree at Rainbow Falls," wrote Hawaii resident Joe Howard.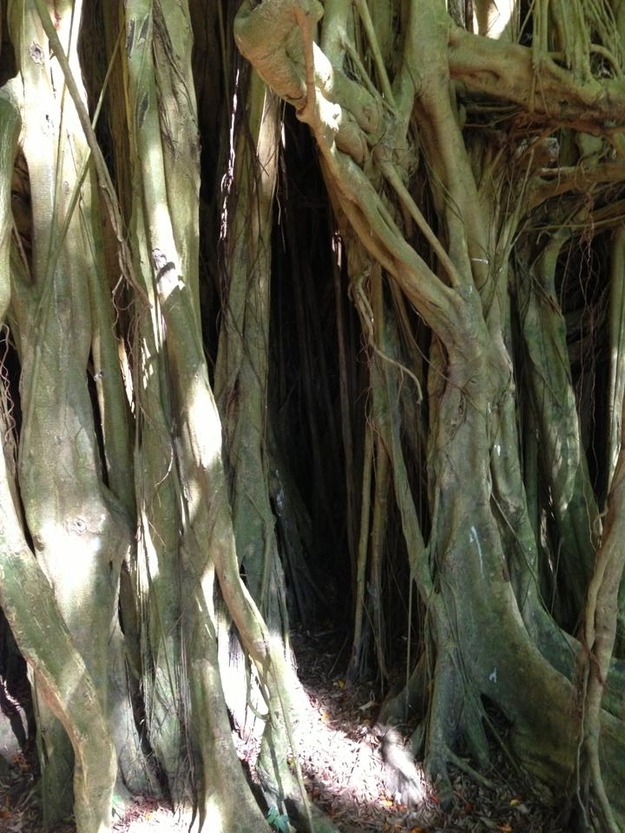 So far, C.J. has had quite the journey — a map Hallie created shows all the spots in the U.S. where his ashes have traveled.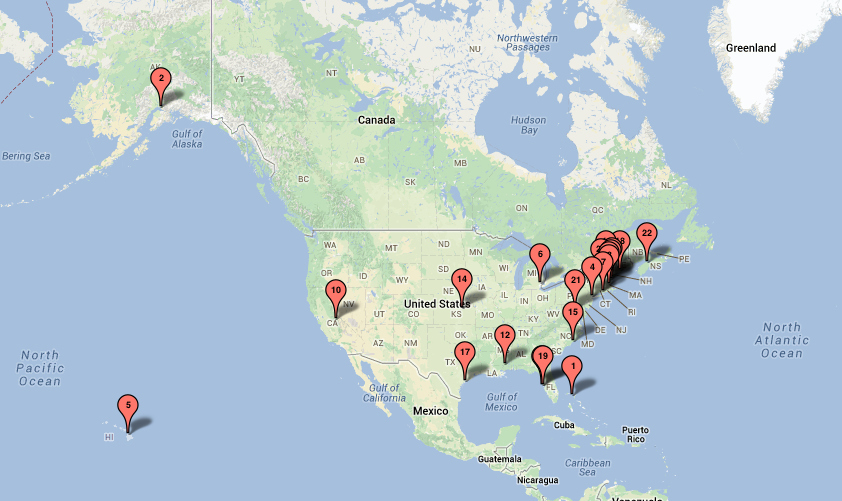 About 150 packets of his ashes have traveled around the world so far, according to the AP, and Hallie said someone soon plans to take him to the top of Mount Everest.
"I want to find peace in this. I want to feel better, but my guilt is so intense so I haven't yet. I don't know if it will," she said. "I hope. I just have hope that maybe this will help in some way, because for 3½ years, nothing has."