Updated — Feb. 3, 1:30 p.m. ET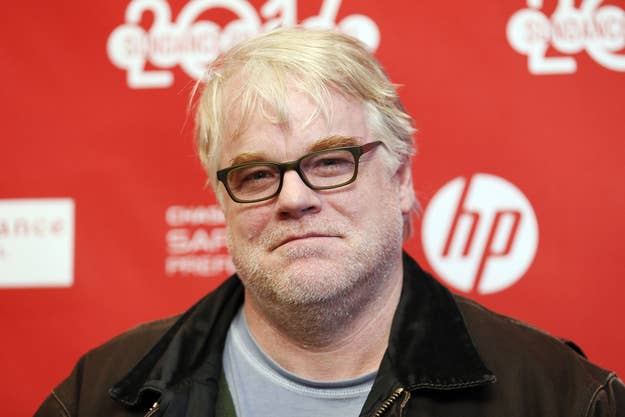 The actor Philip Seymour Hoffman was found dead in his West Village apartment on Sunday, according to New York City police.
Police said a friend found Hoffman in his apartment at 35 Bethune St. around 11:30 a.m. ET.
The Office of the Chief Medical Examiner is working to determine the exact cause of death, according to police, though, according to reports Hoffman appears to have died from a drug overdose. An autopsy will be conducted Monday, officials said.
A law enforcement official told the New York Times that investigators found Hoffman with a syringe in his arm.
"It's pretty apparent that it was an overdose," the official said. "The syringe was in his arm."
The New York Post reported police found dozens of glassine envelopes containing heroin in Hoffman's $10,000-a-month apartment.
The actor had undergone treatment for addiction before, checking into rehab as recently as last year. In a 2006 interview with 60 Minutes, Hoffman said he would use "anything I could get my hands on."
Hoffman, who won the Academy Award for Best Actor in 2005 for his leading role in Capote, was 46 years old.
A graduate of New York University's drama program, Hoffman's career launched in earnest with a scene-stealing supporting turn in Boogie Nights, the second of what would be five collaborations with filmmaker Paul Thomas Anderson; he had previously featured in the filmmaker's debut, Hard Eight. A major role in Anderson's 1999 drama Magnolia helped boost his profile even more, and the next year, his turn as Lester Bangs in Cameron Crowe's Almost Famous made him a true cult hero.
The Oscar he won for 2005's Capote, in which he played the famed writer and title character Truman Capote, catapulted him to acclaim as one of his generation's best actors.
His hot run continued, with three more nominations in the years to come. He got supporting nods for his role as a CIA agent in Charlie Wilson's War in 2008, a priest in the drama Doubt in 2009, and the religious cult leader — who was perhaps based on Scientology's L. Ron Hubbard — in Paul Thomas Anderson's The Master last year. He's also well known for his work in Synecdoche, New York, The Big Lebowski, and recently, The Hunger Games: Catching Fire.
Hoffman bounced back between stage and screen throughout his career, earning Drama Desk nominations for directing and acting, as well as three Tony nominations for his work in True West, Long Day's Journey into Night, and Death of a Salesman. His film directorial debut came in 2010, with Jack Goes Boating.
The actor had struggled with drugs in the past; last May, he reportedly completed rehab for heroin use.
The Fairport, N.Y., native is survived by longtime partner Mimi O'Donnell and their three children, daughters Willa and Tallulah, and a son, Cooper.
In a statement, his family expressed their sadness at the "tragic and sudden loss."
"We are devastated by the loss of our beloved Phil and appreciate the outpouring of love and support we have received from everyone. This is a tragic and sudden loss and we ask that you respect our privacy during this time of grieving. Please keep Phil in your thoughts and prayers."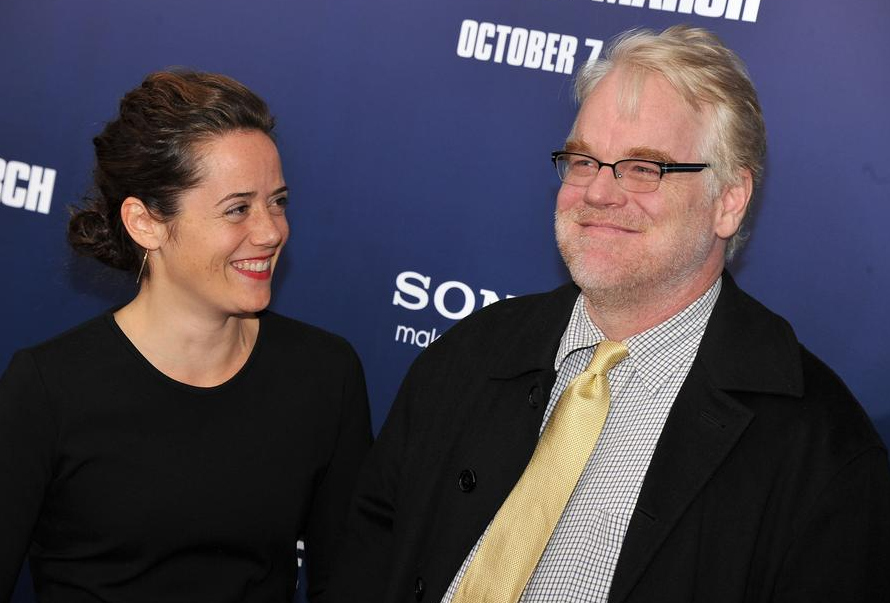 Lionsgate also expressed their condolences.
"Philip Seymour Hoffman was a singular talent and one of the most gifted actors of our generation. We're very fortunate that he graced our Hunger Games family. Losing him in his prime is a tragedy, and we send our deepest condolences to Philip's family."
Hoffman, who played Plutarch Heavensbee in the Hunger Games series, was substantially finished with The Hunger Games: Mockingjay Part I and had about a week of filming left on Part II, a source told BuzzFeed.
Showtime Networks, for which the actor recently filmed a pilot for Happyish, a dark comedy picked up two weeks ago, also issued a statement on his death:
"Philip Seymour Hoffman was one of our generation's finest and most brilliant actors. He was also a gifted comedic talent. It was a great privilege and pleasure to work with him and we are all absolutely devastated by this sudden loss. Our thoughts go out to his family at this very difficult time."
Francis Lawrence, Suzanne Collins, Nina Jacobson, Jon Kilik, and Jennifer Lawrence issued the following statement on behalf of the cast and crew of The Hunger Games: Mockingjay 1 and 2
"Words cannot convey the devastating loss we are all feeling right now. Philip was a wonderful person and an exceptional talent, and our hearts are breaking. Our deepest thoughts and condolences go out to his family."