A Woman Whose Father Died Walked Down The Aisle With A Football Mascot And Got A Standing Ovation
"When my dad passed away, I dreaded walking down the aisle without him," the bride wrote.
Update — July 20, 1:15 a.m. ET:
Jennifer Urs Sullivan was dreading walking down the aisle without her dad, who had died of a heart attack, and "wasn't sure how I'd make it through the moment," she said.
When the time for the wedding came around, her groom, Patrick Sullivan, waited patiently for his fiancée to make her entrance.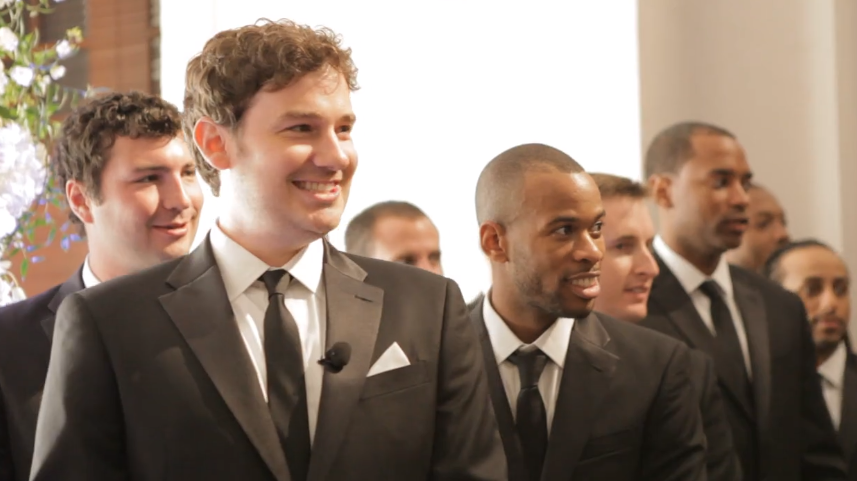 Jennifer, who attended and works at the University of Miami, and met her fianceé there, made her way down the venue's grand staircase, with the ceremony so far seeming totally ordinary.
Cue the University of Miami Hurricanes mascot, Sebastian, dressed in a jersey with her dad's nickname on the back.
The walk "ended up being one of the most amazing/memorable moments of the day," the bride wrote on Facebook, with all of the guests standing to applaud.
She added, "I just want to thank all of the amazing people in the athletic department ... who helped to make this happen. Without you, my day might have been just a little less beautiful."