A Woman Gave Birth To A Baby Girl On A New York City Crosswalk
Mom and baby are reportedly doing well.
A woman gave birth in a New York City crosswalk on Feb. 25 when the baby arrived faster than a cab did.
Polly McCourt had been home on E. 68th St. when she started going into labor. Running downstairs, doorman Anton Rudovic helped her outside and started to hail a cab.
"Anton knew that I was in trouble, so he walked me to the corner of the street to try to get a taxi," McCourt said. "And then I went, 'Oh no. She's going to come out.'"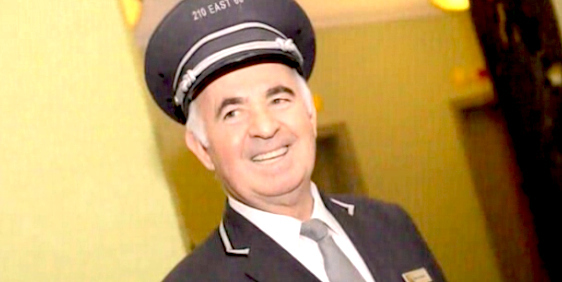 Rudovic helped the expectant mom sit down on the street in front of HSBC bank. "I went downstairs to get a taxi and my water broke, right in the front foyer of the building," she said.
The baby clearly was ready to get moving, and McCourt gave birth right on the corner of 68th St. and 3rd Ave. at around 4 p.m.
"She just came out," said McCourt, who originally wanted a natural birth. "I thought I had longer!"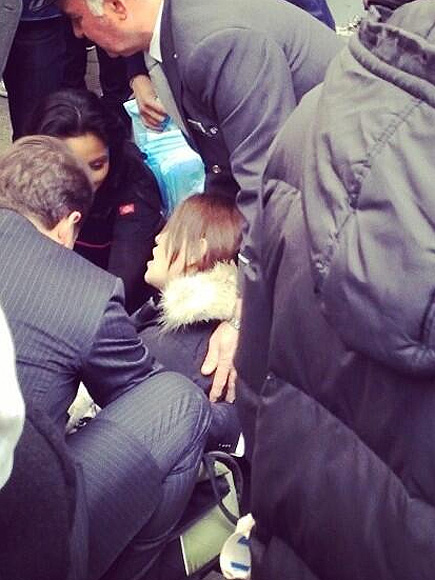 A crowd of about 40-50 passersby stopped to help, with one woman named Isabelle giving her coat to the brand new mother. The woman's kindness inspired McCourt to dedicate the baby's middle name to her.
"She had to go home without a coat on," McCourt said, adding that her and her husband lost the woman's phone number in the commotion. "We want to be able to contact her and say thanks."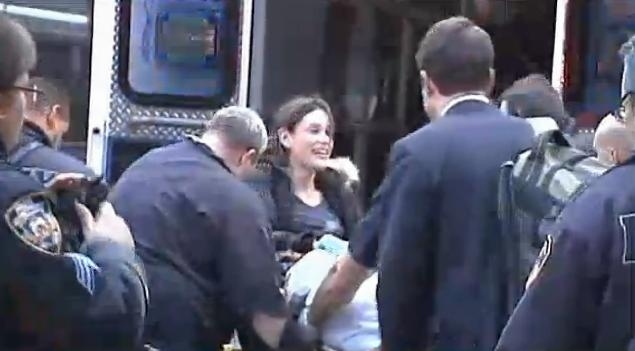 Father Cian McCourt was stuck in the Lincoln Tunnel when he was notified, but arrived at the crosswalk three minutes after his daughter.
"I saw a crowd on the corner, and I feared the worst," he said.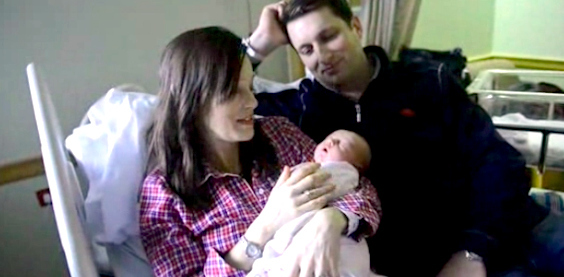 McCourt and her baby, who she named Ila Isabelle McCourt, were rushed to Lenox Hill Hospital, and both were found in good health.
Ila weighed in at 7 lbs., 6 oz.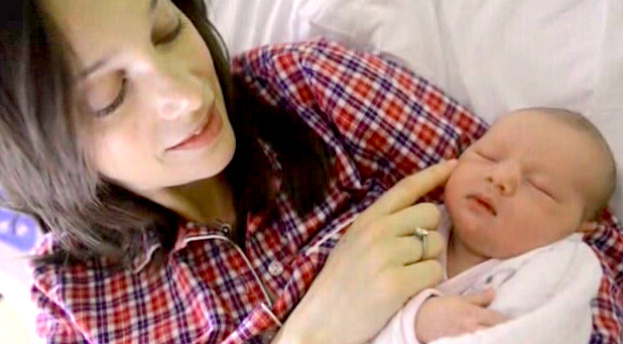 Witnesses posted on social media about the surprising spectacle.
Welcome to the world, Ila Isabelle!