It may be 70 degrees in one Utah town, but twinkling Christmas lights are already lining the houses, and the children have already made their Halloween trick-or-treating rounds.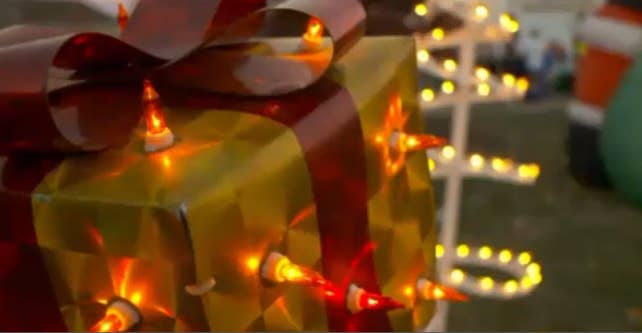 That's because in the small town of West Jordan, there is a little boy named Ethan Van Leuven battling acute lymphoblastic leukemia, and his family was told by doctors that he will probably not live to see those holidays again.
"So the doctors basically said, he's got two days to a couple of weeks left to live, and so that's when we thought we would make the most of the last days he has remaining with us,'' Ethan's father, Merrill Van Leuven, told TODAY.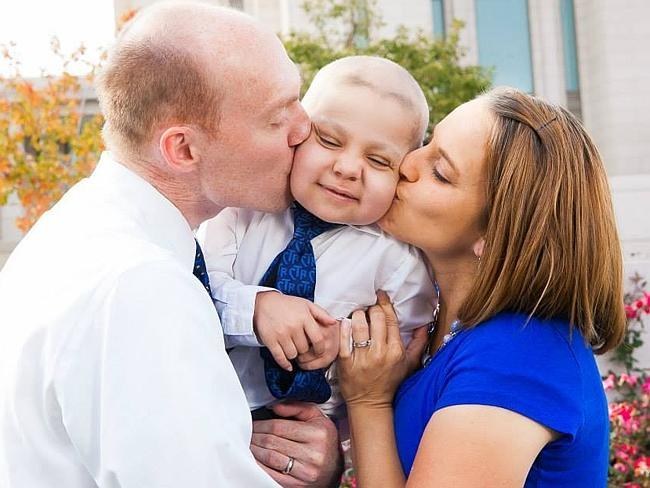 The 4-year-old, who has had cancer for more than half his life, can no longer be treated for his illness, so the town decided to bring the holidays to him.
Ethan was diagnosed with the disease at 22 months old. An experimental drug put him in remission last November, but he relapsed again, despite cranial and full-body radiation and a bone marrow transplant from his little brother, Blake.
"When Ethan was first diagnosed, we decided that we weren't going to break because of this. We were going to stay strong and stick to it," Merrill told Deseret News.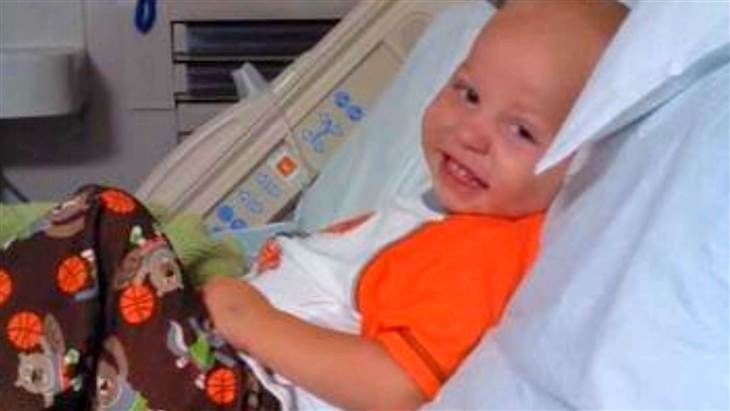 First, the community moved up Halloween celebrations and trick-or-treating by ten days.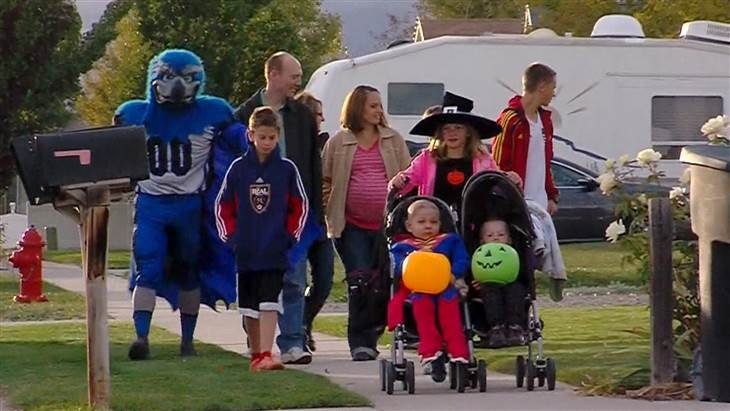 Ethan, naturally, went as a superhero.
"He is probably the most patient person that I know. I look up to him in a lot of ways," Jennifer said. "There's a lot of things that he has dealt with that I don't know that I could deal with without complaining like he does. He just goes with it."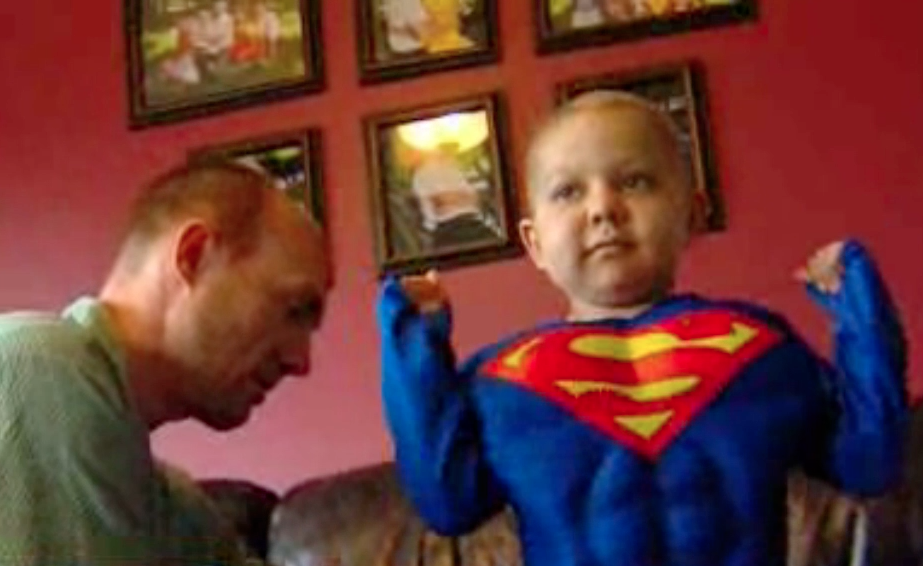 A couple of days later, the town held a parade for Ethan for his fifth birthday, a month before it actually falls, complete with Darth Vader, Indiana Jones, and a bagpiper.
During the nearly 100-person parade, Bluffdale officer Aaron Rosen called out "you are our hero" over his car's loudspeaker. "Thank you for being a part of our lives, Ethan. Our hero."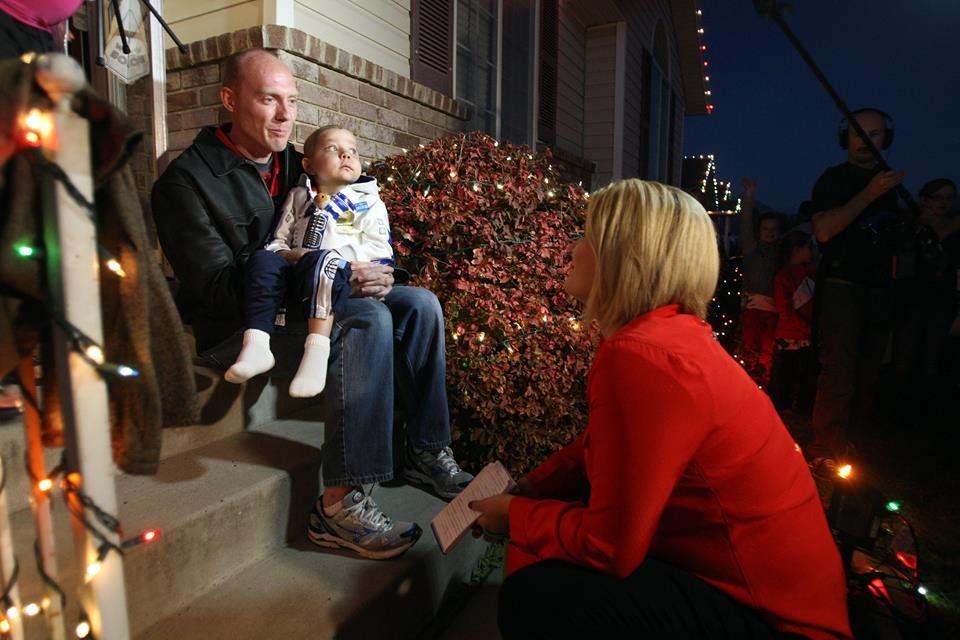 Then, West Jordan began getting ready for Christmas. Even though it's still October, everyone on the block put up Christmas lights.
"We know that it is a real tough time for them,'' a neighbor said. "We want to be there for them."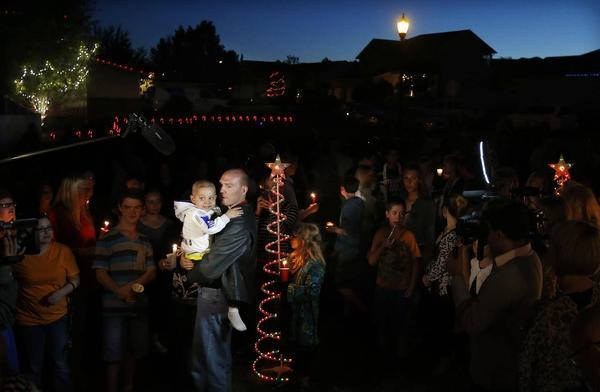 Ethan got to meet Santa Claus and Mrs. Claus, and then a town fire truck took him to see a nativity play.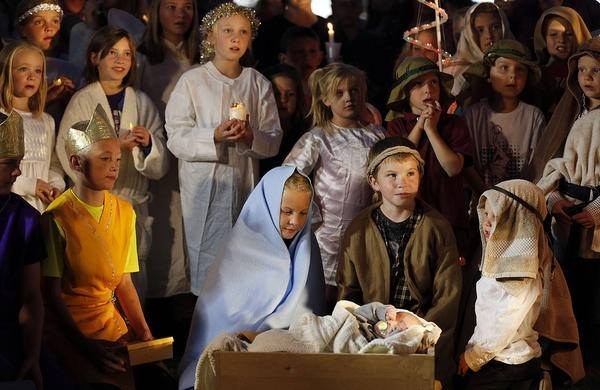 A radio station even played Christmas music.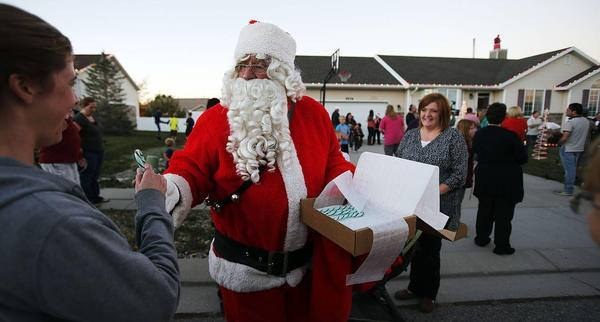 And more than 150 people crowded onto the Van Leuvens' front yard to sing carols.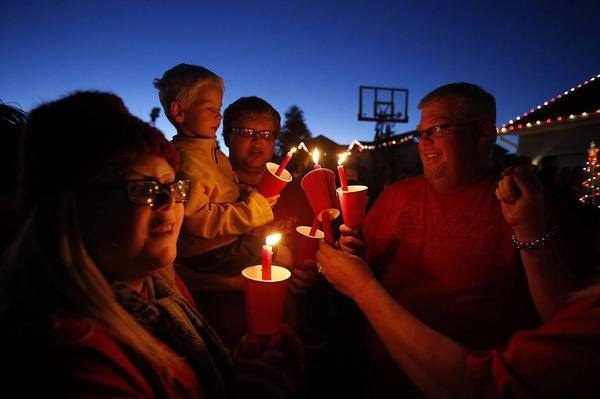 "Ethan's having a blast,'' said his mom, Jennifer. "It's so much fun to watch his face light up."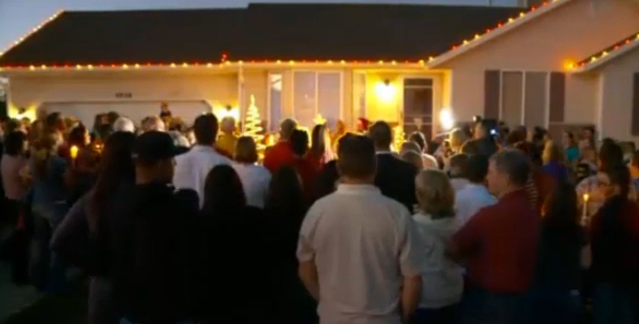 The family spent the next morning, last Saturday, opening Christmas presents and being together.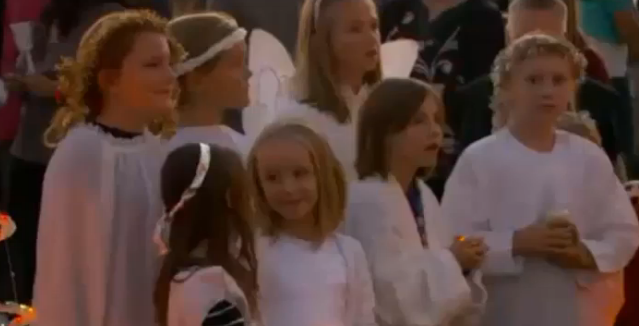 "It's a really difficult time," Jennifer said, "but this just makes it a little bit easier just to see how many people love and support."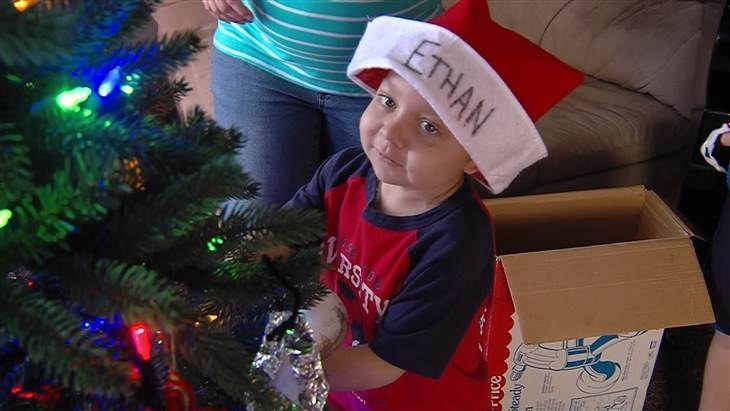 There is a Facebook page set up for people to learn more about Ethan or make a donation in his name.