A photo of a police cruiser parked in a handicapped spot outside of an Indiana IHOP while a man on a scooter posed nearby has gone viral and was the cause of an internal review at the local police department.
The picture was posted to Reddit by a user named Susan Dyer on Monday, and had over 1 million views and 4,000 comments within 24 hours. Dyer told BuzzFeed News the original picture was posted on a local Facebook page for Lafayette, Indiana, where she lives.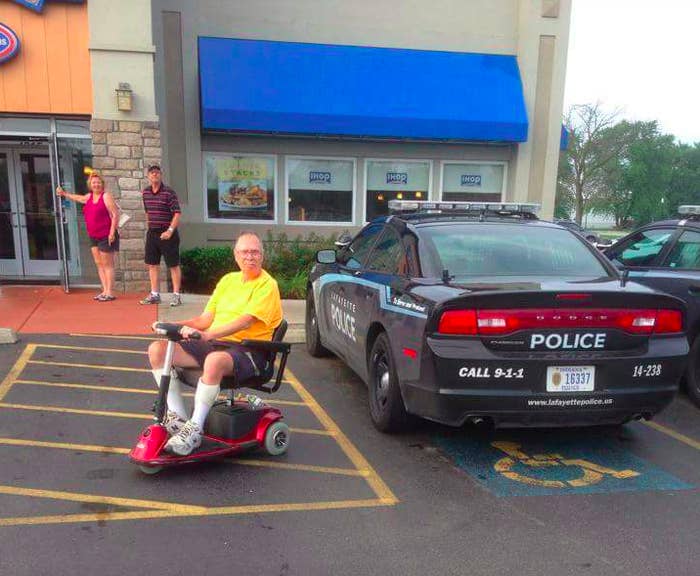 In a statement, Lafayatte Police Chief Patrick Flannelly said he first saw the photo Sunday night and "immediately initiated an internal investigation to determine the circumstances."
"It was incredibly disappointing to see the image and embarrassing to our agency," he said. "Outside of an officer responding to the business for life-saving action, there is no reason for a police car to be parked in that spot, period."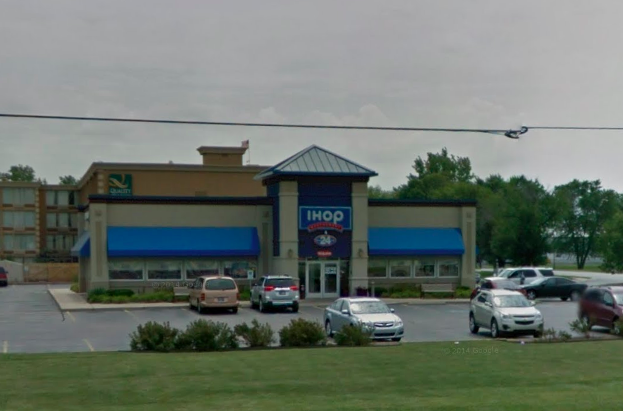 The review ultimately concluded that the officer was not doing official business at the IHOP, but the officer told the sheriff he had failed to see the handicap markings on the ground.
The department determined the space was inadequately marked as handicap parking because it lacked a vertical sign and other signifiers required under Indiana law.
Flannelly said that no vehicle, whether belonging to a police officer or private citizen, would have been ticketed for using the space.
"The officer's actions were determined to be an honest mistake," he said.