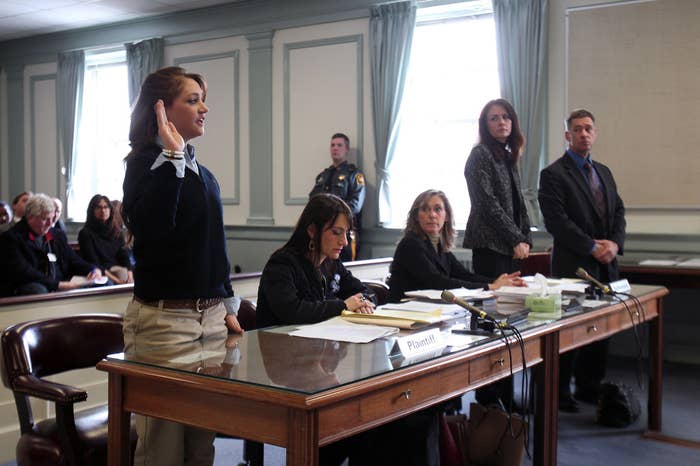 Update — March 4, 7 p.m., ET:
Rachel Canning's parents do not have to pay her high school tuition, a New Jersey family court judge ruled Tuesday.
The 18-year-old's request for a $654 weekly allowance and additional financial support, including her attorney's fees, was also denied, ABC News reported.
"Do we want to establish a precedent where parents are living in constant fear of establishing basic rules of the house?" Judge Bogaard asked.
The judge delayed a ruling that will decide whether her parents should pay for her college fees until April 22.
High school senior Rachel Canning is suing her parents. She wants them to pay for her private-school tuition, college tuition, and living expenses.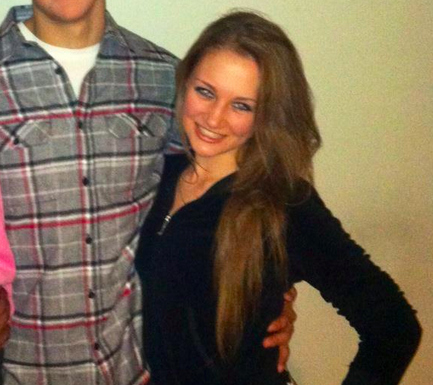 According to her father, Sean Canning, Rachel was an "incredibly rebellious teen" who ran away from home because she didn't want to abide by her parents' rules.
The rules include being respectful, keeping a curfew, doing chores, and potentially ending her relationship with a boyfriend who they feel is a bad influence.
According to Rachel, they gave her the option of dumping him or getting out.
Her parents have also said that Rachel has had disciplinary problems, having been suspended twice at school and gotten in trouble for bullying her sister, according to the Daily Record.
"We're heartbroken, but what do you do when a child says, 'I don't want your rules but I want everything under the sun and you to pay for it?'" Sean said, adding that Rachel's college fund is available and has not been withdrawn or re-allocated as she alleged in the lawsuit.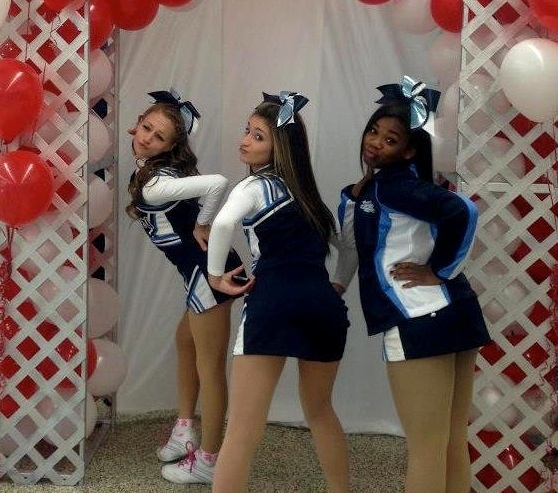 Rachel, who aspires to be a biochemical engineer, is an honor student at Morris Catholic High School in Denville, N.J., and is on the cheerleading and lacrosse teams.
Since the alleged "abandonment," the teenager has been living with the family of her best friend Jaime Inglesino. Jaime's father, John, an attorney and former Morris County Freeholder, is funding the lawsuit and hired Canning's lawyer, Tanya N. Helfand.
In a hearing scheduled for March 4, Helfand will ask Morristown Judge Peter Bogaard for Rachel's parents, Sean and Elizabeth, to pay an outstanding $5,306 Morris Catholic tuition bill, plus their daughter's current living and transportation fees, and commit an existing college fund to her.
The lawsuit also includes a request that Rachel's parents pay their daughter's legal fees, which so far total $12,597.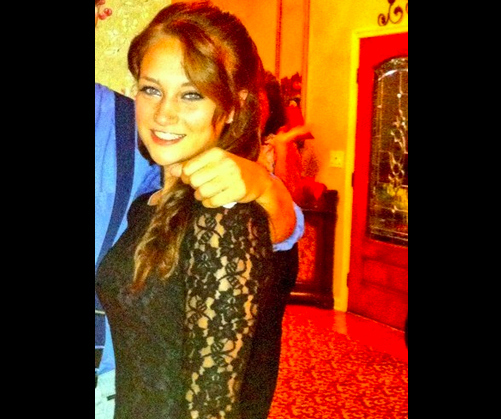 Sean Canning, a retired police chief, denied the claims his daughter made, and said she voluntarily left home in October.
The township administrator said he fears his daughter is being "enabled" by "well-intentioned but ill-informed people" like the Inglesinos.
"We love our child and miss her. This is terrible. It's killing me and my wife. We have a child we want home," he said. "We're not Draconian and now we're getting hauled into court. She's demanding that we pay her bills but she doesn't want to live at home and she's saying, 'I don't want to live under your rules.'"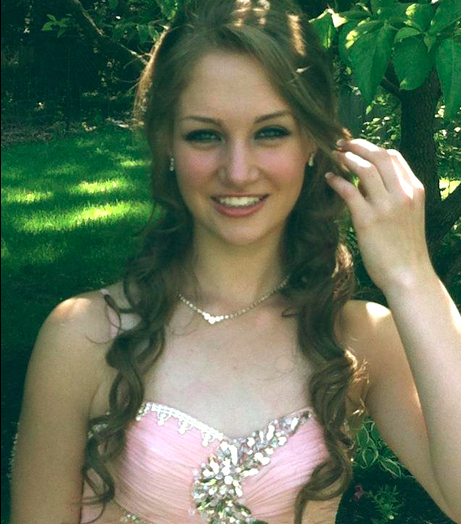 Canning's parents decided that as of Nov. 1, her 18th birthday, she would be cut off "from all support both financially and emotionally," she alleged in court papers.
She added that after she accused her parents of abuse, her school advised her not to return home and contacted the state child protection agency.
"My parents have rationalized their actions by blaming me for not following their rules," she said in her court documents. "They stopped paying my high school tuition to punish the school and me and have redirected my college fund, indicating their refusal to afford me an education as a punishment."
Court papers include a letter from Kathleen Smith, Canning's English teacher and campus minister, who wrote that she saw an unsettling encounter between the teen and her mother last October, where she heard Elizabeth Canning call her daughter a name and say she didn't want to speak to her again.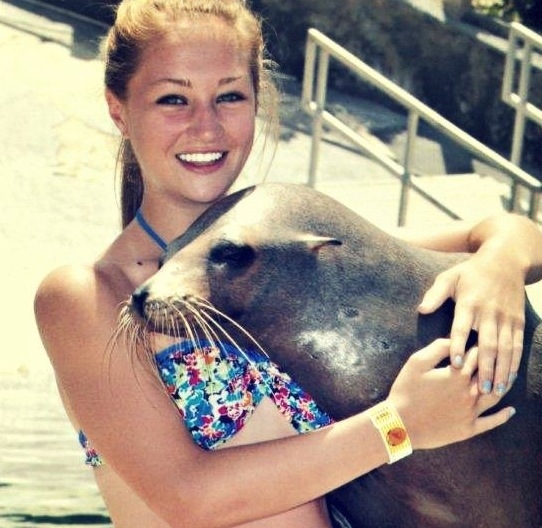 A representative for child protection services visited for about three hours last fall and found nothing amiss, Sean Canning said.
Canning added that the investigation was discontinued after the officer determined Rachel was "spoiled."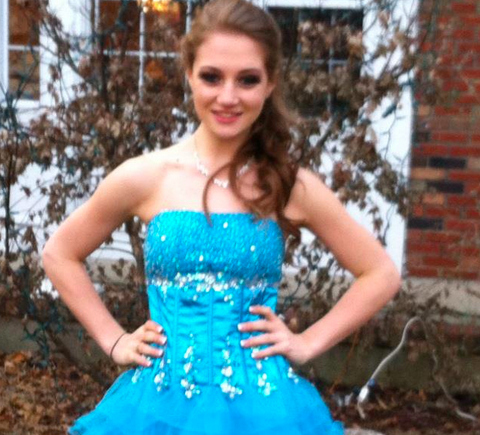 Since moving out in November, Rachel has been working at TGIFriday's, according to her Facebook.
Through the case, Rachel is seeking to not be emancipated from her parents, as she claims she cannot support herself. A child turning 18 is not an automatic permission slip for parents to end financial support, Canning's lawyer says.
As a key New Jersey court decision determined, "A child's admittance and attendance at college will overcome the rebuttable presumption that a child may be emancipated at age 18."
Court papers say that Rachel has been accepted to the University of Vermont, William Paterson University, Lynn University in Boca Raton, Fla., and Wells College in Aurora, N.Y., with a $20,000 scholarship, and has more applications pending.
Rachel Canning did not respond to multiple requests for comment.