A homeowner who tried for months to sell a beat-up, two-story house in Detroit has offered to sell it to anyone who gives him an iPhone 6.
He's also willing to sell it for a 32GB iPad.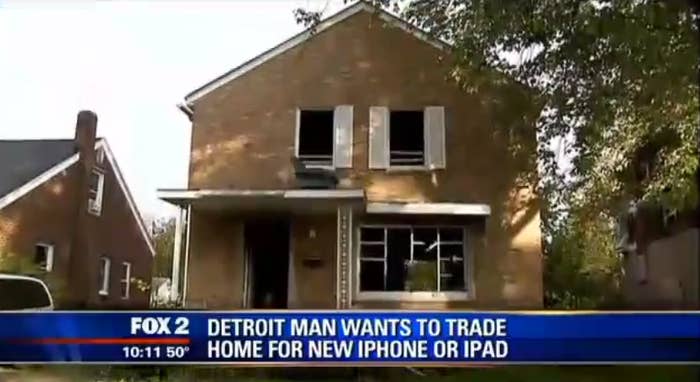 The home was originally listed for $5,000 by broker Larry Else, and was lowered to $3,000, but still there were no bites for the three-bedroom home.
The unidentified owner, who lives in Austria and has never been to the U.S., bought the home for $41,000 in April 2010, Else said.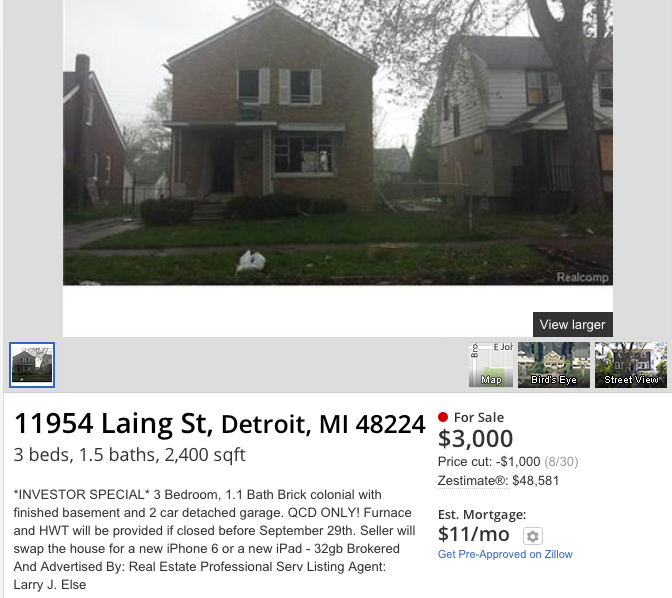 "Eventually [the owner] emailed me and said, 'Larry, I'd be willing to sell this for an iPhone 6 or an iPad 32g,'" Else told BuzzFeed News. "I laughed and said, 'That sounds kind of interesting to catch people's eye,' and it actually really, really did."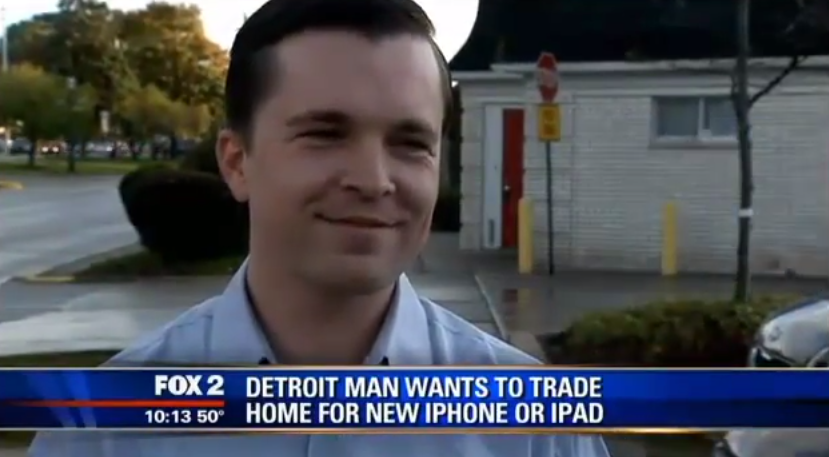 Else isn't shy about how much work the house needs, saying that it's "in terrible condition and needs major work."
"It's not anywhere near move-in ready," he said. "The area is also filled with similar houses, mostly vacant."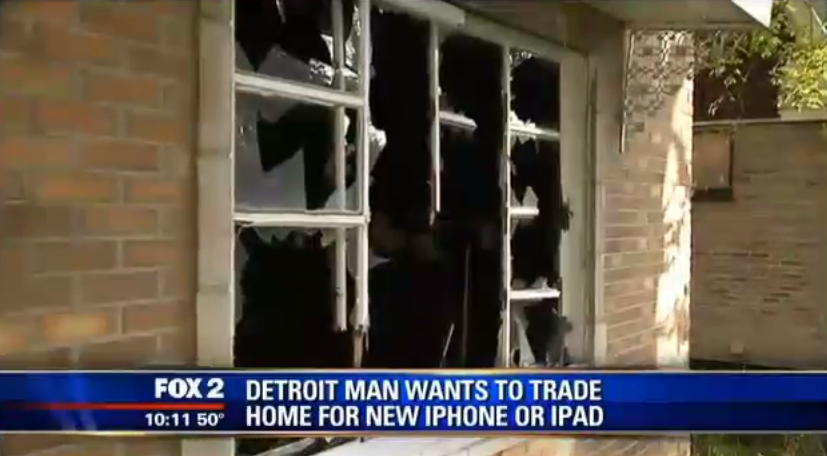 Since going on the local news with the iPhone listing, Else has received "nonstop calls," plus three serious offers.
One person is from Canada, he said, and wants to buy the house for the wood. Another lives a block away and offered $700, and the third, who lives in Florida, wanted to start a bidding war, and offered $850.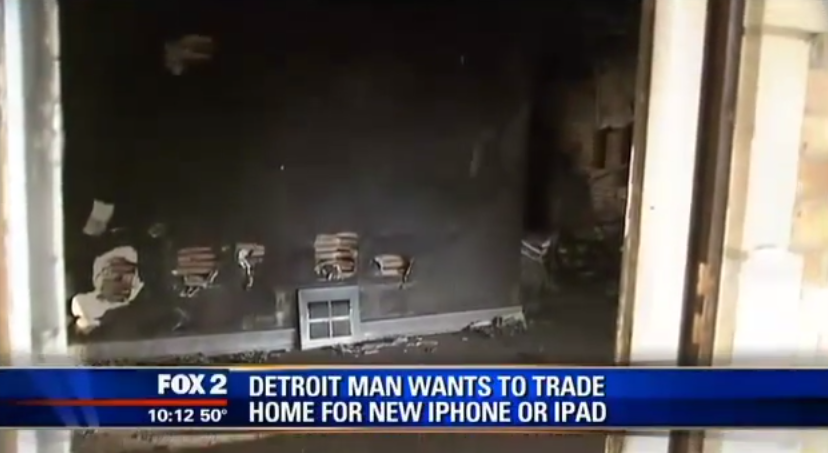 Else said he'll give the home to whoever gives him the best offer, but was leaning toward the person who lives a block away. There is a catch, though: The house has $6,000 in back taxes.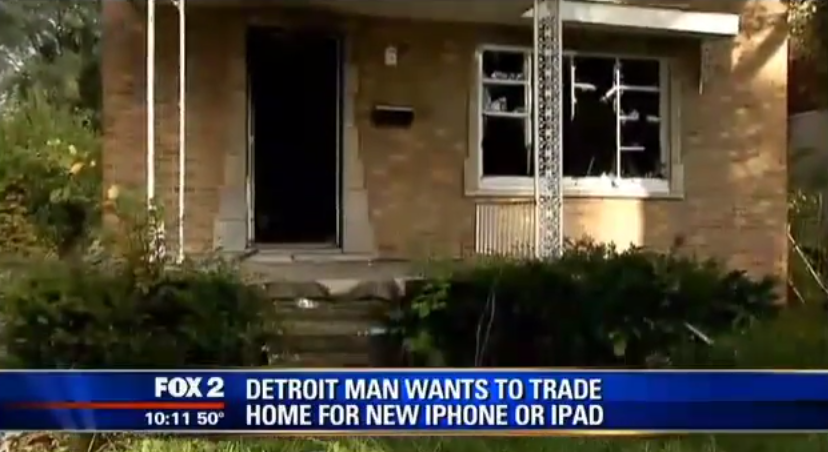 One thing's for sure: This seller is flexible. "He might be willing to take anything, maybe even an Android, I don't know," Else said.
After just a day, the seller accepted a $900 cash offer from his neighbor. Sean Washington told Fox 2 that he saw the potential of the house.
"I think I can turn this home into a place of beauty," he said.
The deal is expected to close in two weeks, but in the meantime, the buyer may get his iPhone after all.
A German man contacted Else after seeing the story in a German magazine and offered to donate a new iPhone to the original owner, Zillow reported.
"I'm not interested in this villa, but I wanted to donate my iPhone 6 to the seller of this house," the man wrote in an email. "It's brand new. The advertisement touched me somehow."