A picture of a little girl appearing to assume a photojournalist's camera was a weapon and surrendering has gone viral, first in Turkey and again recently in the U.S. after being tweeted by Gaza-based photojournalist Nadia Abu Shaban.
It was then posted on Reddit, where it received over 5,000 upvotes and over 1,600 comments, furthering the heartbreaking picture's impact across the web. The BBC tracked down photographer Osman Sağırlı, who took the photo last December.
"I was using a telephoto lens, and she thought it was a weapon," Sağırlı told the BBC. "İ realized she was terrified after I took it, and looked at the picture, because she bit her lips and raised her hands. Normally kids run away, hide their faces or smile when they see a camera."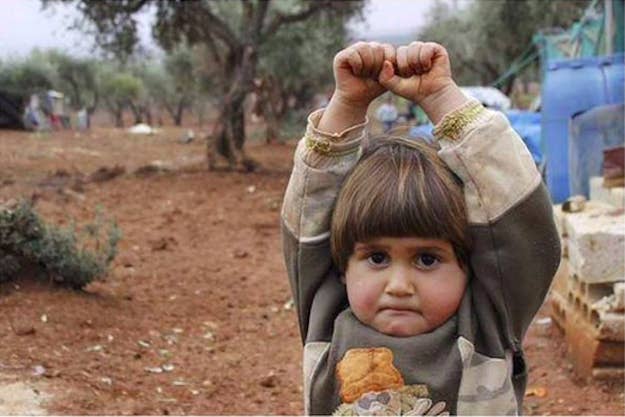 The girl, a 4-year-old named Hudea, took refuge with her mother and two siblings at a camp on the Turkish border after losing her father in a bombing in Hama, the photographer said.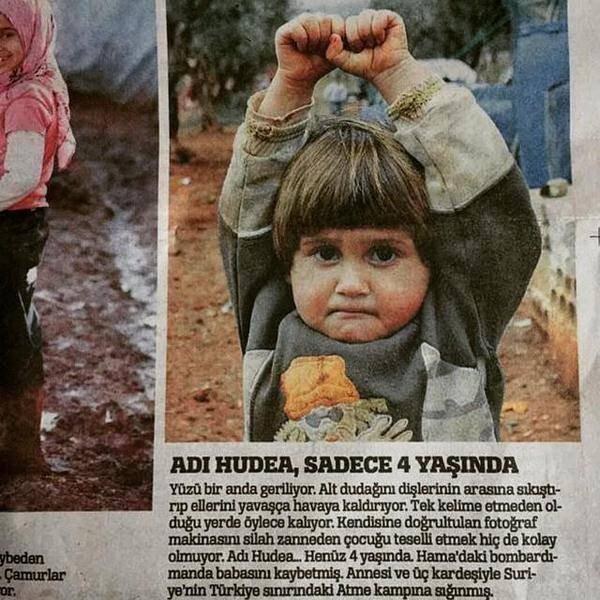 A Türkiye newspaper clipping from January featuring the picture made the rounds among Turkish people on Twitter at the time, with many feeling affected by the girl's fearful gaze.
Sağırlı has covered war and natural disasters for the paper for 25 years, the BBC reported.

The clipping reads:
Her face tightens immediately. She bites her lower lip and slowly raises her hands. She stands still without a word. It isn't easy to console the child who thinks that the camera looking at her is a gun.

Her name is Hudea... She is only 4 years old. She lost her dad in the bombing of Hama. She took refuge at the Atme camp at the Turkish border with her mom and [two] siblings.
The United Nations High Commissioner for Refugees (UNHCR) says that since the Syrian civil war began in March 2011, around 10 million Syrians are seeking asylum, refugees, or displaced.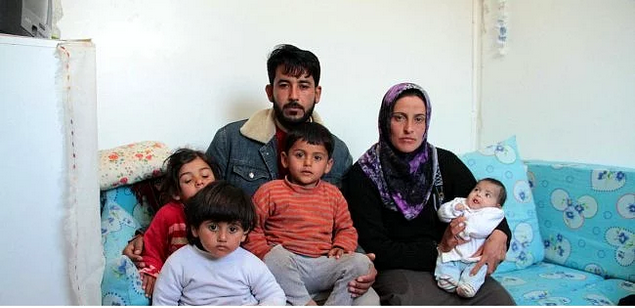 It has been confirmed by the BBC that the subject of this photo is a girl. An earlier version of this article misstated that the subject was a boy. Turkish pronouns are gender-neutral and can make it hard to determine gender without context.