A Heartwarming Dashcam Video Captures A Police Officer Stopping To Play Catch With A Kid
"While a 2 minute game of football might not mean anything, to some it could mean everything," the department wrote on their Facebook.
A video posted to the Facebook page of Texas' Rosenberg Police Department has started to make the rounds online, showing a police officer who stops his car to have a game of catch with a neighborhood kid.
First, the police car pulls up in front of a young guy holding a football on the sidewalk.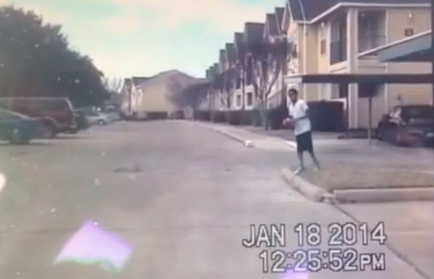 The kid briefly goes offscreen, but then he's suddenly going long to catch the football.
According to local ABC affiliate KTRK, the Rosenberg police said the pitstop is all part of their efforts to reach out to youth in their community.
Way to be awesome, Rosenberg.