Photographer Jamie Clauss often takes pictures of new moms and their babies. So when she and her neighbors, Jan and Chase Renegar, got bored one day, they decided to do just that.
But since they didn't have a baby on hand, they had to use the next best thing: their dog, Snuggles.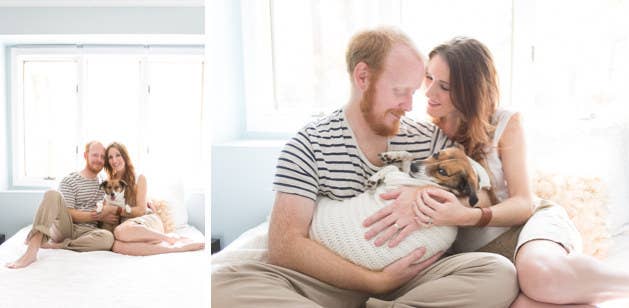 Clauss' Huntsville, Ala., studio, Count It Joy Photography, was already all set up after doing a newborn shoot earlier in the day, and Jan remarked that she wished she could have her own photo shoot.
"She said, 'Oh, I wish I had a baby to do a newborn shoot with you,'" Clauss recalled to BuzzFeed.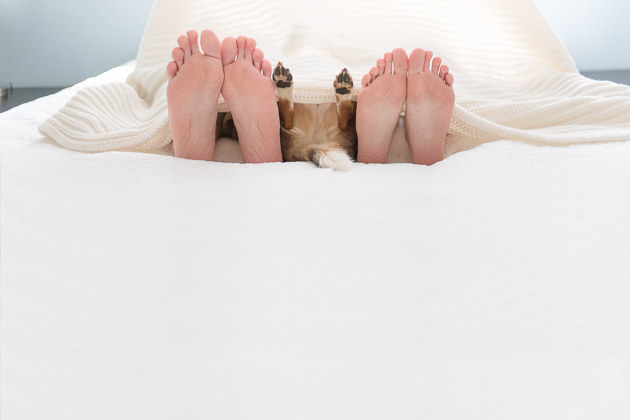 Then Jan had a flash of genius: "We should just use Snuggles!" she said.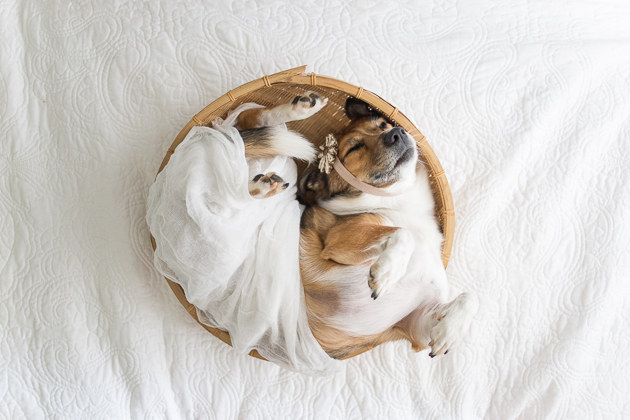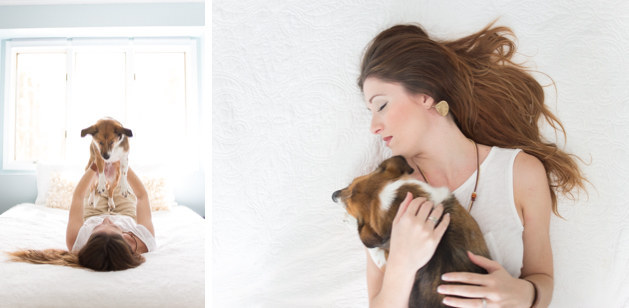 And it turned out Snuggles, a Jack Russell terrier, was a natural in front of the camera.
"Snuggles was so comfortable with it," Clauss said. "She started falling asleep and snoring. ... It was all we could do not to laugh and wake her up."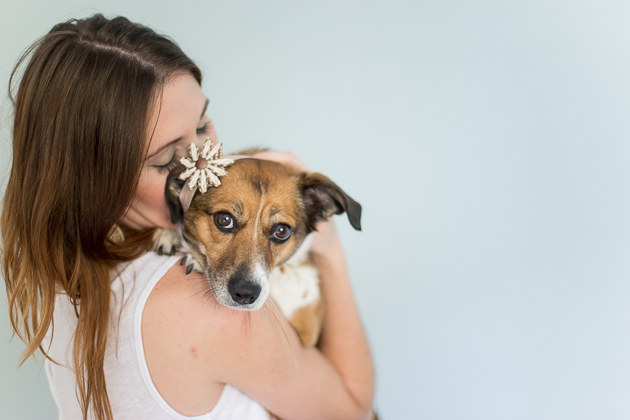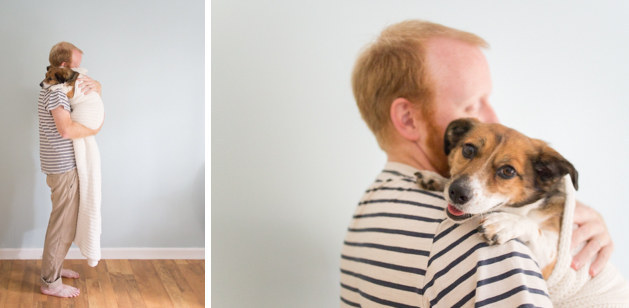 The trio, who are all photographers, with Jan and Chase specializing in weddings, have been best friends since they moved next door to each other.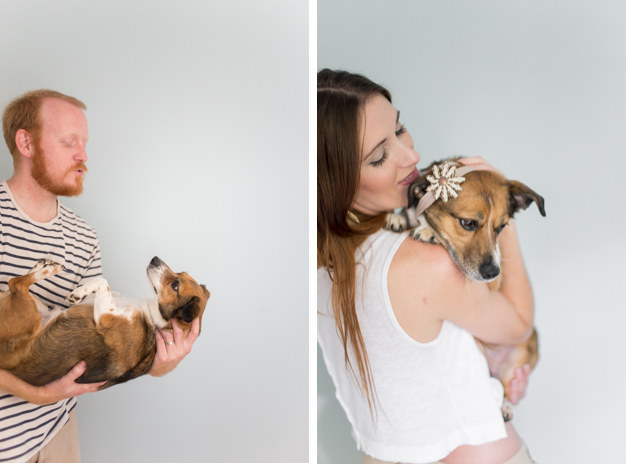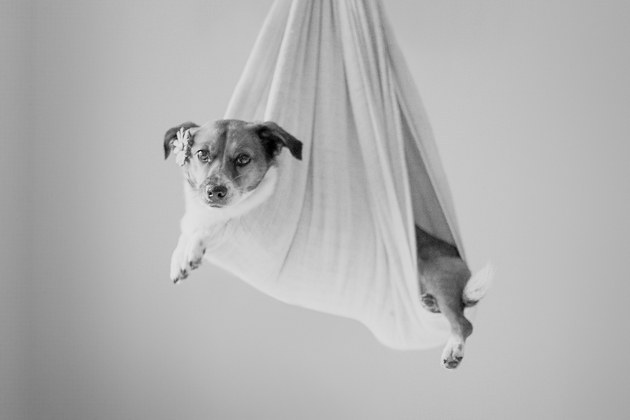 Clauss said the picture below was her favorite because "it's just really simple and really sweet. she was really asleep, wrapped up like a newborn."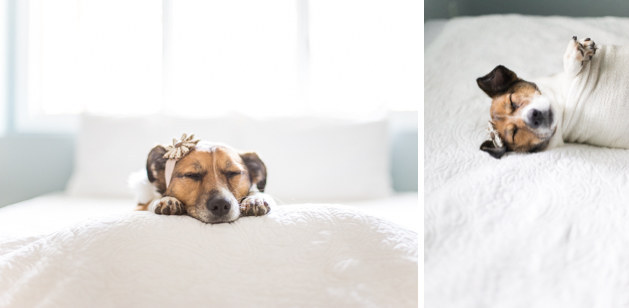 The photos recently began to make the rounds online, and Clauss said that she has already been contacted by someone hoping to have a similar photo shoot with their own dog.
But the photo shoot with Snuggles was special because they "had a good relationship already," the photographer said.
"I don't know how it would go with like, a German shepherd that I've never met before. I don't think I'm going to be wrapping that thing up," she joked.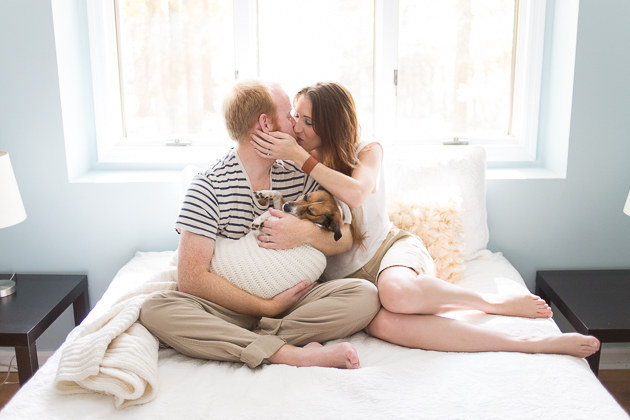 The 27-year-old photographer emphasized that the photo shoot is supposed to be taken as tongue-in-cheek, and that the couple really "treat their dogs like dogs."
"It's funny because all these commenters are like, 'Dogs shouldn't be people.' That's the joke! That's the point," she said. "That's the funny part, is that this is how people really do treat their animals."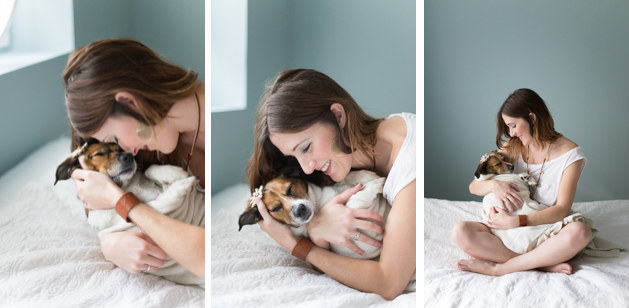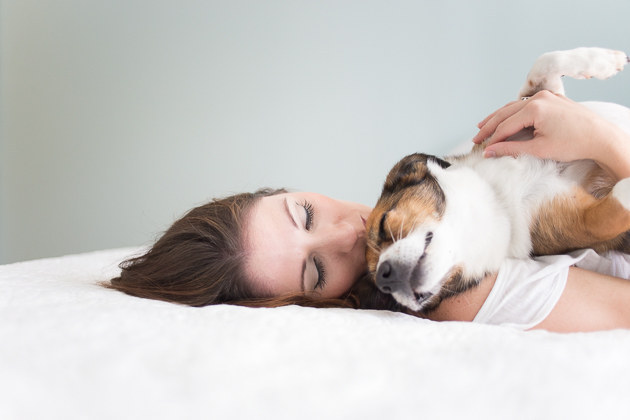 She added that the couple is also hoping to have their own real bundle of joy someday.