A 3-Year-Old Was Killed After Being Crushed By An Ice Cream Shop's Security Door
Officials in Philadelphia are investigating how the 2,000-pound door could have came crashing down on the child.
A 3-year-old visiting a Rita's Water Ice in Philadelphia with her mother was killed when a security gate came crashing down on her Saturday afternoon.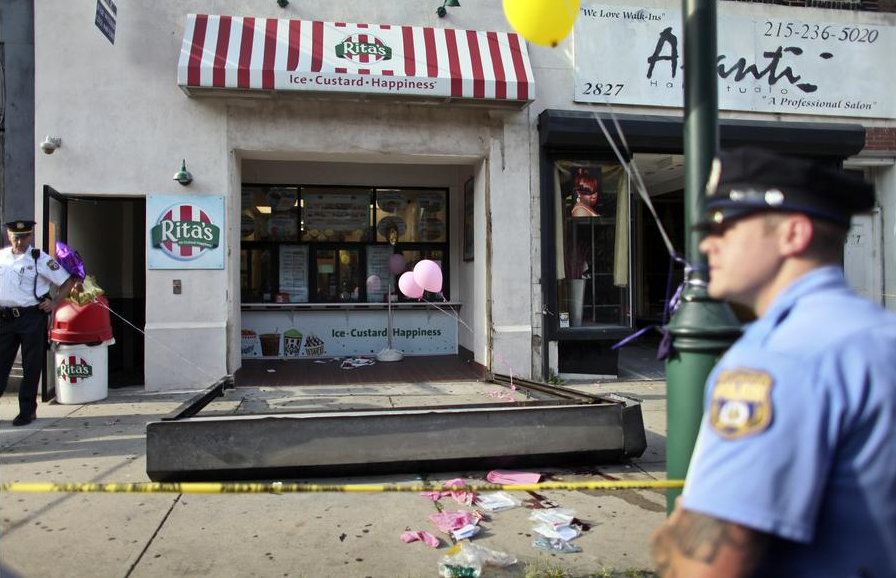 Wynter Larkin and her mother, Cheryl, were at the shop in Philadelphia's Brewerytown neighborhood to attend a fundraiser for the Omega Psi Phi fraternity and the Alpha Kappa Alpha sorority.
The child was trapped after a 2,000-pound metal security door at Rita's broke loose and fell on top of her.
"It was more than a thud," witness Allison Brady told WPVI-TV. "It was a big bang, some people thought it was a gunshot."
Tracey Standford, who also saw the accident, added, "We saw the awning laying on the ground but didn't realize there was a baby under the awning until the mother started screaming."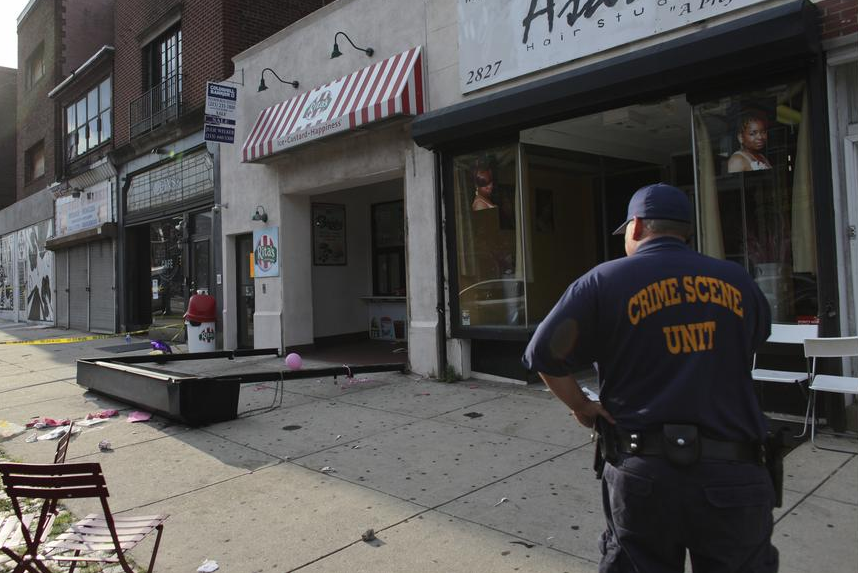 Witnesses lifted the door off the girl and performed CPR, WPVI-TV reports. She was then taken by ambulance to Hahnemann University Hospital, where she was pronounced dead at 5:02 p.m., officials said.
No one else was injured.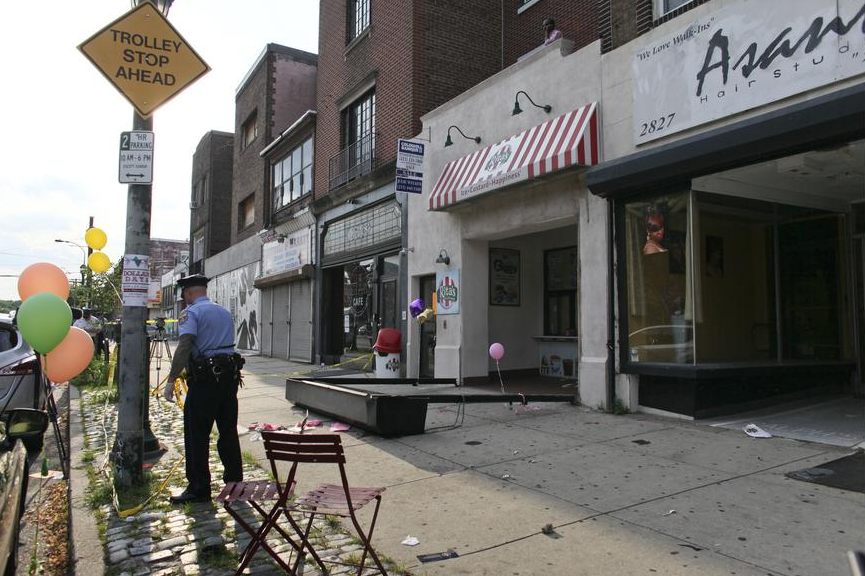 Rita's spokeswoman Linda Duke expressed the company's condolences in a statement.
"Our hearts and prayers go out to the child's family," said Duke. "Due to the current investigation we really cannot comment about the unfortunate incident."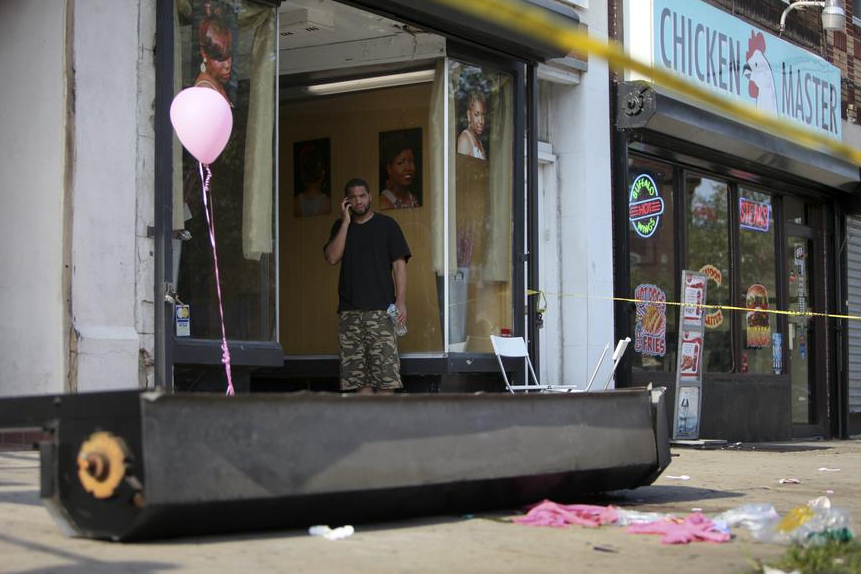 Neighbors told NBC10 the gates have had issues locking into the frame for some time. The city's Department of Licenses and Inspections officials arrived last night to investigate.