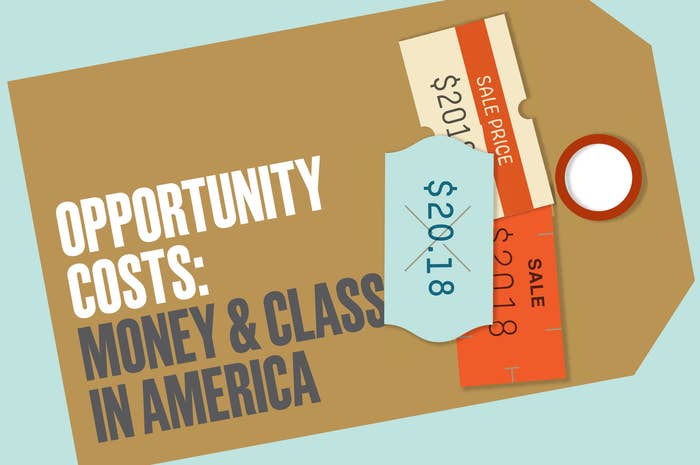 From Jan. 22 to 28, BuzzFeed News's Culture, Tech, and Business desks — in partnership with WNYC's Death, Sex & Money — will be publishing a mix of personal essays and reported stories that speak to the complicated, crucial role that money and class play in people's lives.

These pieces will explore the financial challenges that come intertwined with so many life experiences, from trying to conceive a baby to getting divorced. Writers will dig into the emotional complications of using food stamps, receiving an unexpected inheritance, and getting established in the world of sex work. And we'll talk to people around the country about how they make ends meet (or don't).
You can find our stories as they're published right here, and find updates on Twitter with the hashtag #OpportunityCosts.

Death, Sex & Money will be releasing a new episode each day from Jan 22 to 26: five conversations about class and the ways it intersects with different parts of our lives. You can find them here as they're released, and listen to this preview right now: