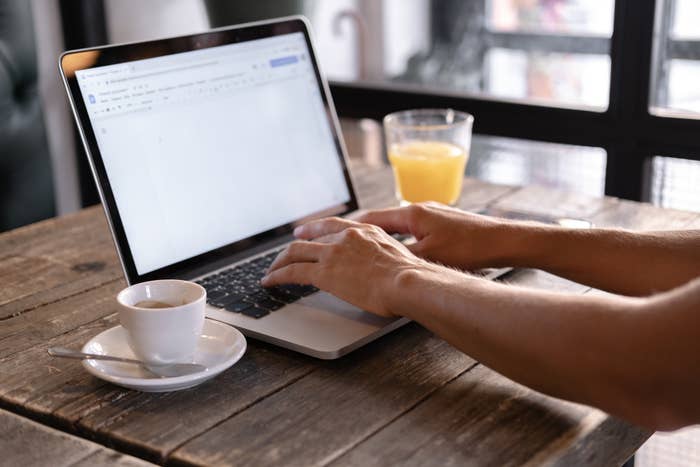 Do you take pitches from freelance writers?
Yes! If you're a writer interested in submitting or pitching, here's what we're interested to see:
Cultural Criticism
A critical essay could be "about" almost anything — books, technology, sports, entertainment, celebrities, politics, fashion — or it can connect the dots between examples in multiple categories. At its heart, a critical essay should make an informed, clear-eyed argument about what a particular person or artifact or trend shows us about the way our culture functions today.

Whatever you're writing about, it should be something that matters to people right now, or something that will matter to them forever, or both. If it doesn't have an obvious news peg, make sure it's clear why your idea is important right now. Your piece should both take into account the conversation that's already going on around the topic and advance it in a significant way.
Examples:
Features
With features, we're looking for profiles of interesting people, stories about a particular place or trend and fascinating narratives.
Examples:
Want To Have Sex With A Celeb? Sign An NDA.
These Women Say An Essential Oil MLM Has Been Taken Over By Satan. Yes, Really.
He Was 5'7. After Surgery He'll Be 5'10".
Personal Essays
We don't run as many personal essays as we used to but we are still interested in them. For personal essays, we're looking for writing with a strong voice that doesn't just describe your own experience, but builds on it to create something deeply valuable and compelling to readers. There's more than one way to do that. It might be writing about something other people haven't experienced and will be fascinated to understand better, or a discussion of something tough or taboo that isn't talked about enough, or an aspect of your own life that sheds light on a current news story. Whatever that experience is, it should offer insight into an ongoing and relevant cultural conversation for readers.
Personal essays can deal with almost any topic; some to think about are money, family, food, religion, sexuality, relationships, disability, illness (mental or physical), hormones, race, body image, drugs, travel. The bottom line is that you should know why you're writing about whatever you're writing about. What did you learn from your experience? What should we learn? What does it illuminate about humans and the world we live in? Not every personal essay needs to have a tidy ending. And writing doesn't have to be sad to be profound; funny is great! But the piece should crystallize a clear main idea that feels really fresh and meaningful.
Examples:
I Was In Three Polyamorous Relationships— Then I Got Pregnant
I Thought I Wanted To Be An Actor, But I Just Wanted To Find My Voice
I Made My Mom See "Everything Everywhere All At Once" And We Both Cried
How long should my story be?
For essays, 1500-2500 words is a good range to aim for. Features tend to run a little longer, around 2500-4000 words. At the end of the day, quality matters more than word count, and length can vary depending on the piece.
Do you pay?
Yes! We pay competitive rates.

How should I submit my essay or pitch?
Please email reader.pitches@buzzfeed.com with a concise note that explains the core of your idea, how you'll support it, and why it matters — or, even better (particularly for personal essays), send a full first draft of your piece. Please attach drafts as Word files or Google docs, rather than pasting the text in the body of the email.

Ultimately, we want you to say something we haven't heard before, and make sure your piece has clear stakes. Consider: What would happen if you tell this story? What would happen if this story doesn't get told? And to that, why are you the only writer uniquely equipped to tell the story? Links to your past work that's similar or relevant are helpful, too.
Due to the volume of submissions, we're not able to respond to all emails individually. But if we're interested, we will usually get back to you within 2 weeks. If something is truly time-sensitive and you need a response sooner, please note that in the subject line.

You can subscribe to our newsletter to stay up to date on what we post!