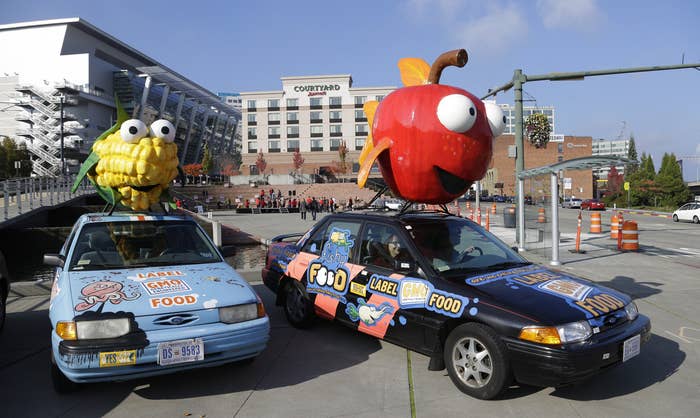 The world's biggest food and chemical companies are closely watching Washington state for a potentially industry-changing vote on Nov. 5, when residents will either approve or reject a law that would require manufacturers to "clearly and conspicuously" display labels on foods made with genetically modified ingredients starting in 2015.
If the measure, Initiative 522, passes, Washington would be the first state in the U.S. to require GMO labeling, signaling a huge shift for the packaged food industry. The vast majority of the country's corn and soy crops — used to make crackers, cookies, juice, cereal, and tons of other packaged foods — are grown with genetically modified seeds.
There are currently similar legislative proposals in 22 other states, but all eyes are on Washington. "[The vote in Washington] will be kind of one for you to watch and see which way the wind is blowing with respect to customers saying 'this matters to us,'" said Whole Foods CEO Walter Robb on a call with analysts earlier this month. Starting in March 2018, Whole Foods will require all products in their stores to be labeled if they contain GMOs.
Those against the labeling bill point to the many studies showing GMO foods to be safe for human consumption, but labeling proponents are more concerned with transparency. A recent poll conducted by the New York Times showed that this is information consumers want to have: 93% of the American public thinks foods containing GMO ingredients should be identified.
Food companies including Coca-Cola, Pepsi, Campbell Soup, and Hershey already sell GMO-labeled products in some of the 60-plus other countries around that world that require it, but have fought hard to avoid putting the same information on drinks and snacks in the U.S., their biggest and most lucrative market. So far, it's worked: Deep pockets and effective lobbying through the GMA, the Grocery Manufacturers Association, have helped stall or defeat both state-by-state legislation and a nationwide FDA ruling to require labeling.
1.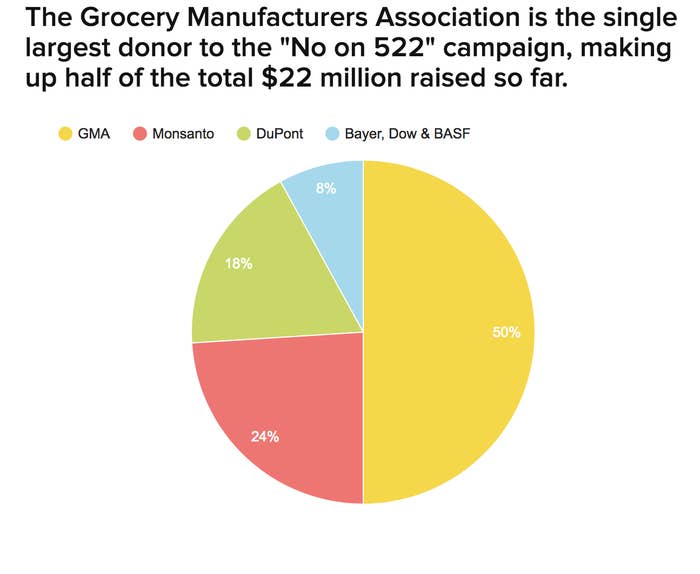 Fundraising in the Washington fight against GMO labeling has followed a similar pattern to last year's battle over California's failed Proposition 37, a nearly identical GMO labeling law.
Large food companies and agricultural chemical and seed manufacturers like Monsanto and DuPont have teamed up to raise almost $22 million to spend on the "No On 522" anti-labeling advertising campaign, outspending organic food companies, consumer advocacy groups, and other contributors to the "Yes on 522" committee by more than 3 to 1. About half of that — slightly over $11 million — came from the Grocery Manufacturers Association.
Update - October 29, 12:25 p.m., EDT: The numbers and charts throughout this article have been adjusted to reflect the GMA's additional last-minute contribution of $5 million to "No On 522," as of October 27.
These numbers, while much smaller than the $45 million the anti-labeling campaign spent in California, still constitute the largest amount of money ever spent to oppose a ballot measure in Washington state history.
In this campaign, the GMA has attempted to conceal the names of its individual corporate donors. But the Washington State attorney Bob Ferguson successfully sued the group for attempting to launder money through a single group fund, forcing them to reveal the names of its donors under Washington's Public Disclosure Act.
The GMA complied with the lawsuit's demands, revealing interesting — if not surprising — details on which food companies donated (and how much) to the fight against GMO labeling in Washington. The top 10 donors were: PepsiCo, Nestlé, Coca-Cola, General Mills, ConAgra Foods, Campbell Soup, The Hershey Co., J.M. Smucker, Kellogg Co., and Mondelez Global.
2.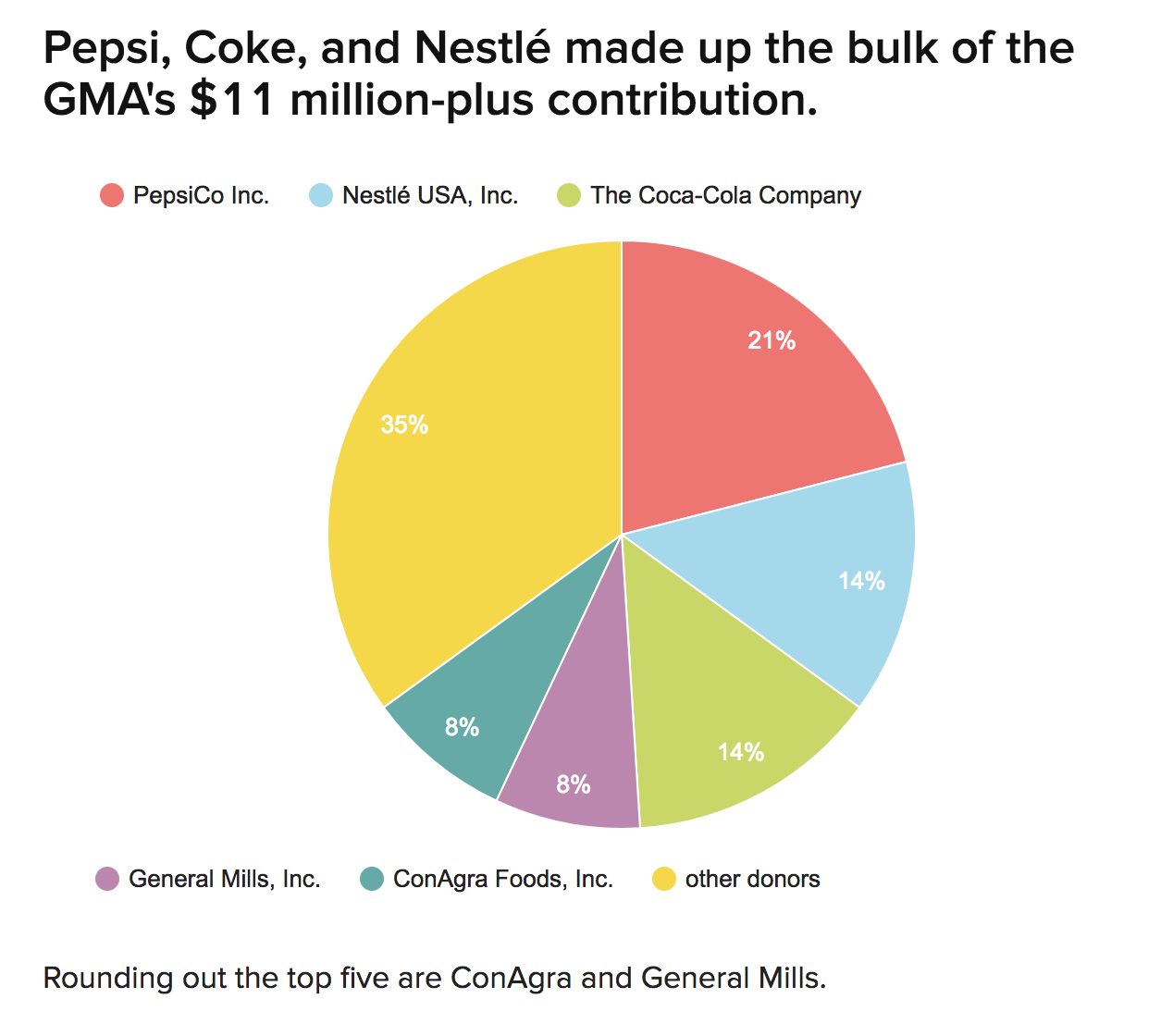 3.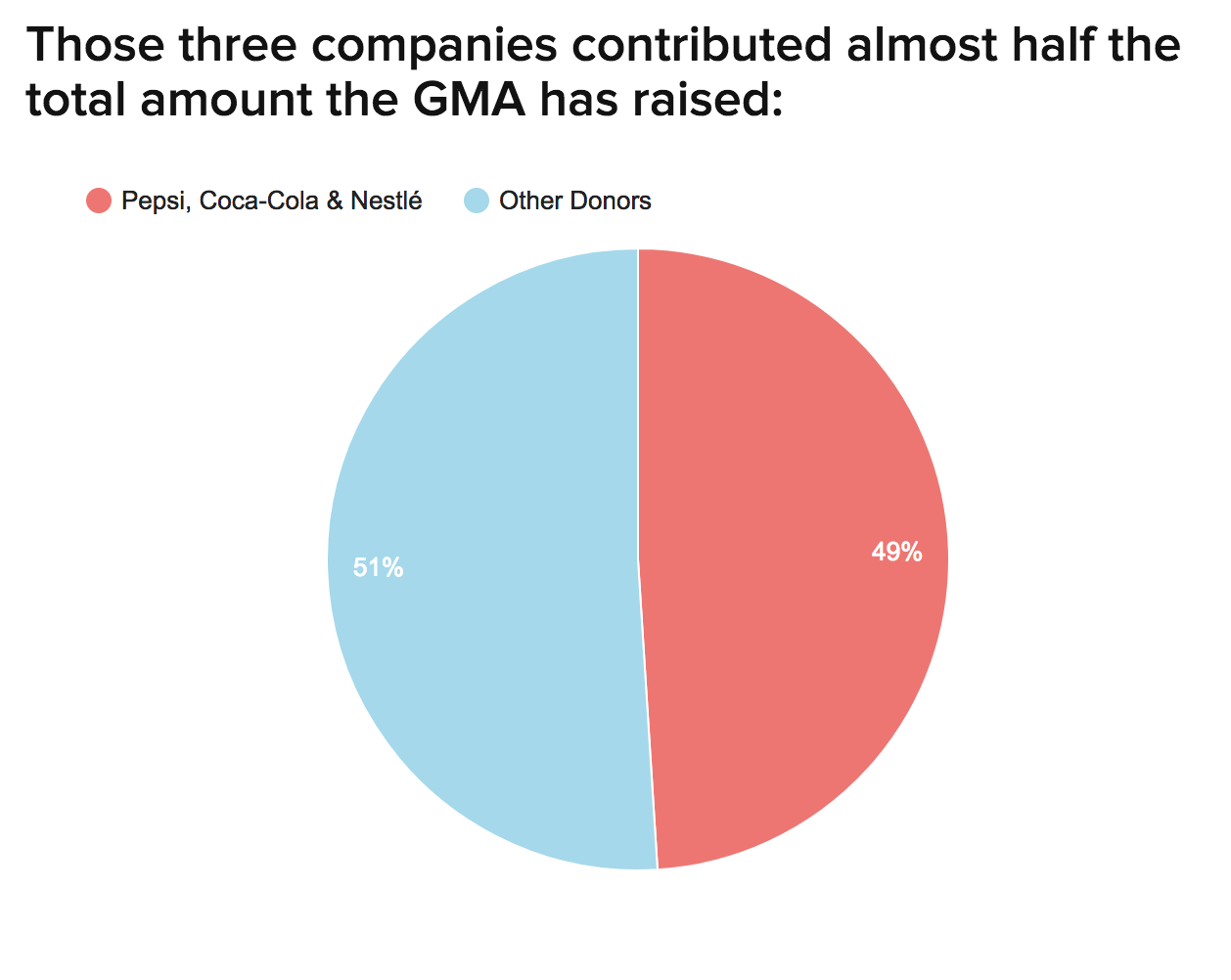 But, while these companies have spent millions on advertising to fight GMO labeling laws, most don't speak pointedly against labeling publicly; thus the GMA's attempt to shield the identities of contributors to Washington's anti-labeling efforts.
Manufacturers may not be eager to see their brands — some of the most popular food products in the country, including many marketed as healthy, organic, or "natural" — suffer if consumers begin to see them as evasive about giving information on the ingredients they use.
Here's a look at official statements on labeling from each of the top 10 GMA donors against the initiative in Washington, either on their websites or as described on company earnings and analyst calls. For the most part, they say they aim for transparency, but are, at the same time, actively spending to combat I-522 and other measures that would require more explicit food labeling. [Ed.: Emphasis added to below statements.]
4.
PepsiCo, Inc. (spent $2,352,965 against I-522)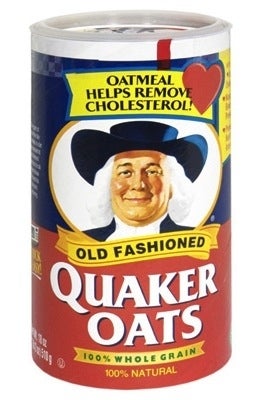 ""Product safety and security is a top priority at PepsiCo, and we only use ingredients that are approved by applicable governments and regulatory authorities. And here in the United States, the FDA, the Food and Drug Administration, has specifically approved the use of genetically modified foods." – Indra Nooyi, PepsiCo CEO, May 2008
"PepsiCo has had an ongoing dialogue with various stakeholders on the important topic of the use and labeling of genetically modified crops, which are widely used in the United States." — PepsiCo in its latest proxy statement
5.
Nestlé (spent $1,528,206 against I-522)
"Consumers' confidence in the food they are buying is supported by having access to information. Nestlé's consumer services are well equipped to provide this access and thus are the first source of information, including the use of ingredients, derived from genetically modified crops, in Nestlé products…In the absence of a global agreement on the labeling of ingredients, derived from genetically modified crops, and recognising governments responsibility for the regulatory process, Nestlé strictly adheres to national laws and regulations regarding their labeling." — Statement from Nestlé dated November 2012
6.
The Coca-Cola Company (spent $1,520,351 against I-522)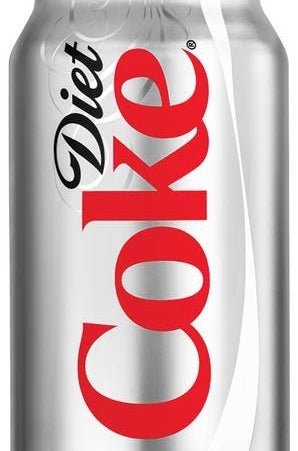 Coca-Cola's four commitments are "ensuring that we do have viable light and no-calorie versions for every one of our major brands available to the consumer, ensure that we, in front of the pack, label transparently, ensure that we have active lifestyle programs as per all our global commitments and ensure that we have responsible marketing." — Coca-Cola CEO Muhtar Kent, July 2013 earnings call
7.
General Mills, Inc. (spent $869, 270 against I-522)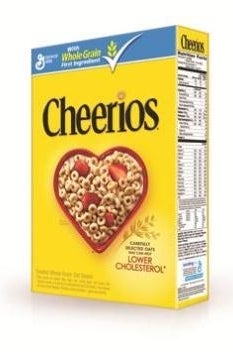 "We haven't seen a large impact from our sales on anything that's in the press around GMO. There is a long discussion we've had about GMO labeling and the science that supports GMO, which is not just recognized by us and other food producers, and also by regulators around the world. But we're also respectful of where our consumers could be. And so, while we have GMO in many of our products, we also have lines of product, Cascadian Farm for example, and others that are non-GMO, if consumers want to move in that direction." — General Mills CFO Donal Mulligan, at a Sept. 3 conference
8.
ConAgra Foods, Inc. (spent $828,251against I-522)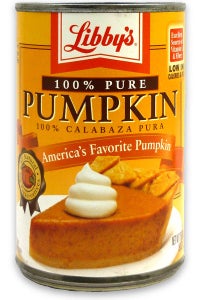 "We believe consumers should be knowledgeable about what's in their food, and our Consumer Affairs team is happy to provide information on GMO use in our food. ConAgra Foods is continuing to work in collaboration with our industry peers on a longer-term approach to provide further transparency for consumers regarding the use of GM ingredients in food. ConAgra Foods would be supportive of federal guidelines for a uniform approach in this area. ConAgra Foods does not support mandatory labeling on a state by state basis, as this presents significant complication and costs — costs the consumer may share." – ConAgra says on its website
9.
Campbell Soup Company (spent $384,888 against I-522)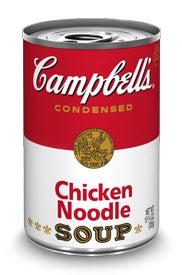 "Campbell is keenly aware of ongoing concerns among consumers and regulators over genetically modified ingredients of food products in some of the markets where we sell products. For each of these markets, we employ rigorous practices to comply with local laws and regulations to guard against commingling of ingredients and maintain the integrity of our ingredient stream." — 2013 Campbell Corporate Social Responsibility Report
The company said it's working to avoid genetically modified ingredients in Australia and Europe.
10.
The Hershey Company (spent $360,450 against I-522)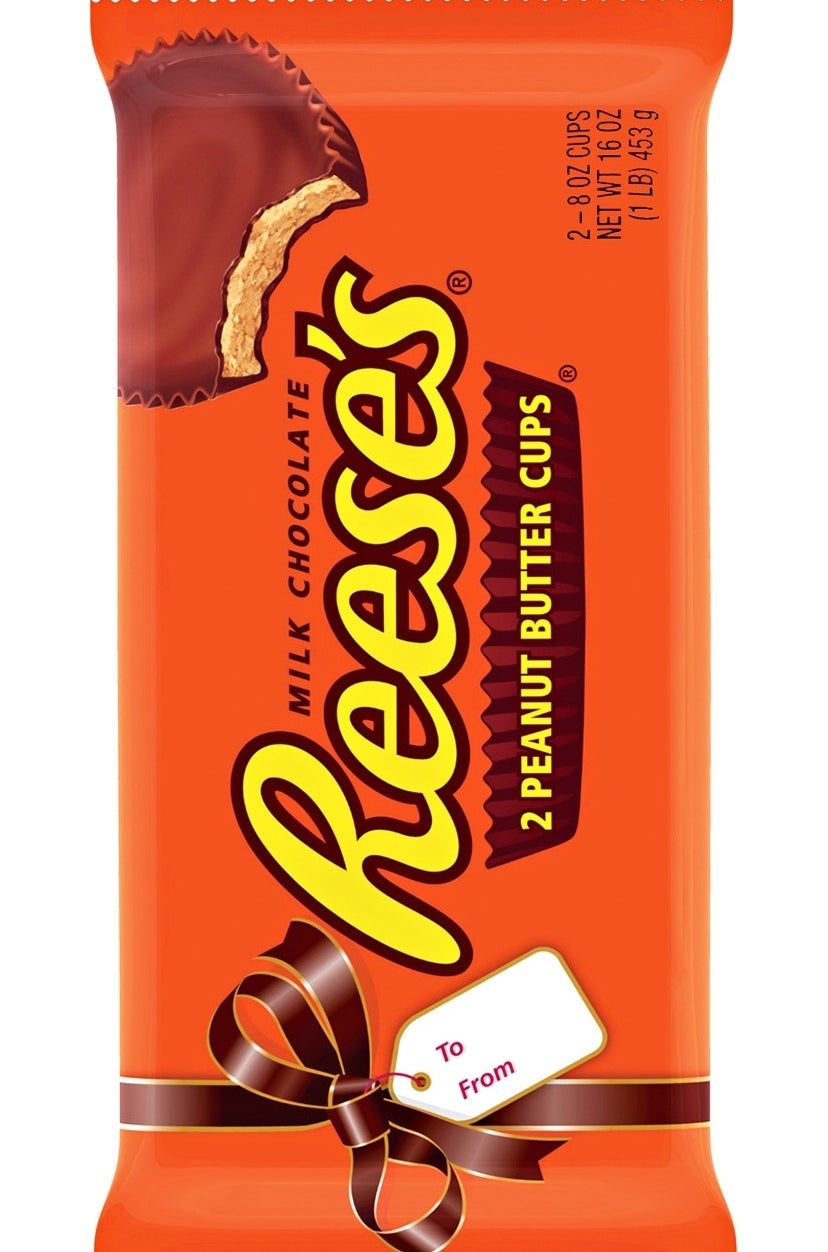 "The Hershey Company's products may contain ingredients, broadly used throughout the food and beverage industry, produced from crops that were developed using modern plant biotechnology. These include ingredients from common crops such as corn, soy, and sugar beets. For those with a preference for foods that do not contain ingredients from crops grown through modern plant biotechnology practices, The Hershey Company offers Scharffen Berger Chocolates, organic Dagoba Chocolates and Hershey's Cocoa Powder and Hershey's Baking Chocolates for baking." — from Hershey's website
11.
The J.M. Smucker Company (spent $349,977 against I-522)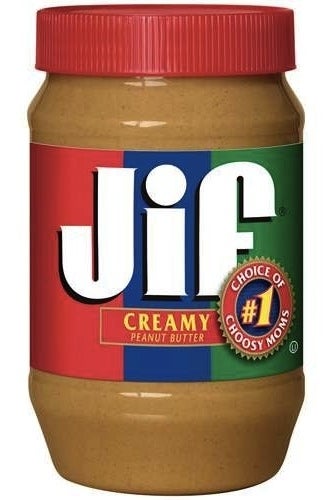 "We recognize and respect that consumers appreciate a variety of product options. Therefore, we seek to provide numerous organic options in our product categories, for consumers that prefer products made without ingredients from, or farming methods using, biotechnology. We support and will continue to support a variety of partnerships and collaborative efforts, such as the Grocery Manufacturers Association, that address issues that are of importance to the Company and our constituents — consumers, customers, employees, suppliers, communities, and shareholders." — from the J.M. Smucker Co. website
12.
Kellogg Company (spent $322,049 against I-522)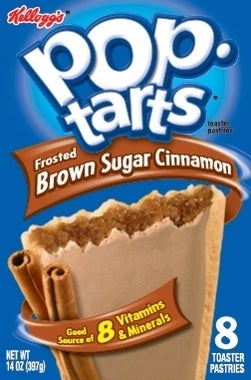 "Consumers are seeking simplicity. Consumers are looking for less process and they're looking for fewer ingredients and they want to be able to read labels. And when they read labels, they want to be able to understand them. So what we've done is a lot of work across our portfolio to highlight the simplicity of our ingredients." — Former Kellogg Vice President David Denholm to analysts in November 2012
13.
Mondelez Global, Inc. (spent $210,335 against I-522)
"Most regulatory organizations and scientists agree that the GM foods and ingredients on the market now are safe…while the scientific consensus is clear, consumers don't always agree. For example, in the US most people are not concerned about GM foods or ingredients and so we use them in America. On the other hand, in Europe, we know the general public doesn't want them and so we only use non-GM ingredients there." — the Mondelēz International website