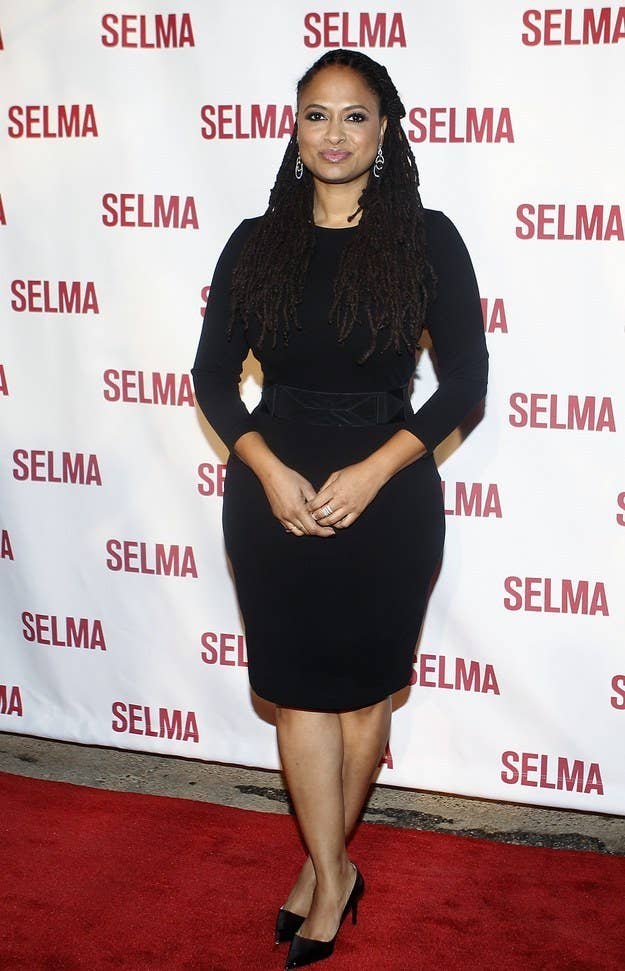 The reaction of pretty much everyone to the announcement of the Academy Award nominations, besides nominees themselves — Julianne Moore was so overcome with excitement she could "barely breathe" — was that they hadn't seen so many white people in one place since the last time Counting Crows played the Hollywood Bowl.
Most of the consternation seems to stem from the fact that Selma is absent from all major categories except Best Picture (which, of course, is nothing to sneeze at). And even if you attribute Selma's omission from Oscar contention to logistical issues rather than outright racism — Paramount was notoriously slow in sending out screeners to Academy voters, and chose not to send them at all to members of other guilds (DGA, WGA, SAG, etc.) — the Academy's diversity problem isn't just with the number of Oscar nods of single film starring and made by people of color.
The problem is how rarely people of color are cast in major roles that are not explicitly written for people of color. (And sometimes, as in Ridley Scott's abominable Exodus: Gods and Kings, they don't even get those. Despite what Rupert Murdoch might say, most Egyptians don't look like Christian Bale and Joel Edgerton.)
The truly egregious "snub" is that of all the not based-on-a-true-story films nominated for Best Picture, only one, The Grand Budapest Hotel — made by Wes Anderson, a filmmaker who is often (unfairly) lambasted for being the philosophical embodiment of "Stuff White People Like" — featured an actor of color in a major role: Tony Revelori, who is of Guatemalan descent, as Zero, the lobby boy. Was there any reason everyone in Into the Woods had to be white? Or in Whiplash, a film about jazz musicians? Or Boyhood, or Birdman? Or, going back a few years, Her, Gravity, or Zero Dark Thirty? There is not.
All of these films are powerful films with incredible performances and universal appeal. But their casting, their public face, is anything but. The problem isn't just in the stories we tell; it's also in who is considered qualified to tell them. And it doesn't just apply to pedigreed Oscar bait. I don't just want to see gifted actors of color playing civil rights leaders and oppressed but noble slaves.
I want to see Lupita Nyong'o as an unlucky-in-love wedding planner in a frothy romantic comedy. I want to see David Oyelowo race against the clock to save his wife and child in a big-budget action thriller; I want Chiwetel Ejiofor to sweep in as the miracle bachelor in a Nancy Myers movie. I want to see Idris Elba as fucking James Bond already, instead of just hearing about how great Idris Elba would be as James Bond. I want actors of color to have the same freedom to make good choices and bad choices and challenging films and mindless popcorn paycheck fluff as every other major performer and director in Hollywood.
With that said: There is one thing that all the actors and directors and writers that were nominated have in common this year apart from their blinding whiteness (and in the case of the directors and writers, their penises, except for my beloved Wes Anderson, who has an artisanal heirloom flowering parsnip). It's that they all did brilliant work on brilliant films. It's not Benedict Cumberbatch's fault. I repeat, none of this is Benedict Cumberbatch's fault.
And sure, no matter who you are, it is incredibly difficult for anyone to make any movie, and when it comes to hiring actors and directors, the question most filmmakers end up asking themselves is not "who can best illustrate my commitment to inclusiveness and multiculturalism?" but "who the fuck can get this movie made?" (Or, more aptly, "who can get this movie made with the best chance of it actually making money?")
But just imagine if everyone involved with the movies — those that make them, and those that love them — let themselves choose applicants from the biggest possible pool. It might even be good for business. Because after all, in Hollywood, green is the only color that matters.