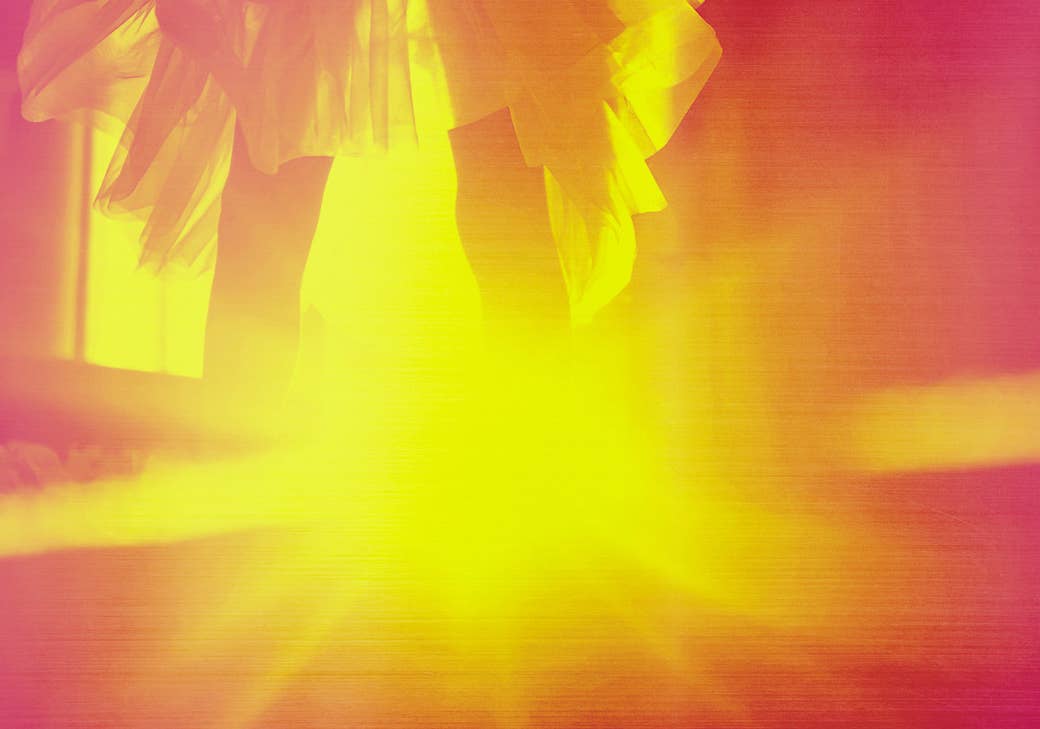 So here I am
lying next to my husband,
children tucked into their bunks,
divorce papers nesting
in a printer on 138th,
with the hot braille
of your crooked teeth
scorching my tit. In six hours,
I'll be in a psych ward
teaching Sharon Olds
to a group of teenagers.
They'll argue a full hour
on whether or not
the girl of the poem
truly tasted dog shit
on a dare.
Once the class bell rings,
the student who always
clocks me will ask,
Miss Rachel, what are you
so happy about, today?
And I'll feel caught,
get defensive, then joke
How dare you accuse me
of being happy!
And he'll smile like he's in on it,
like he overheard you
lick me clean last Sunday,
witnessed the unholy
bloodletting that married
our bodies in a ritual
not even our ancestors
dared to name.
My student will nod. Say,
Ooooo! It's a man, I can tell
by the look on your face!
And I'll bluff, cuz I'm a bad bitch
and the truest thing isn't always
the most honest:
Kid, I live in a four-story
walk-up and don't have
a lawn to mow. I have
zero need for a man.
On the train ride home,
I'll watch the shoulders of the city
sharpen against the sunlight,
my pussy electrified by the thought
of your mouth summoning its blood
to the surface,
this once-forgotten body
granted permission to conjure
its own vibrant elegy,
a chorus of death howl and spark.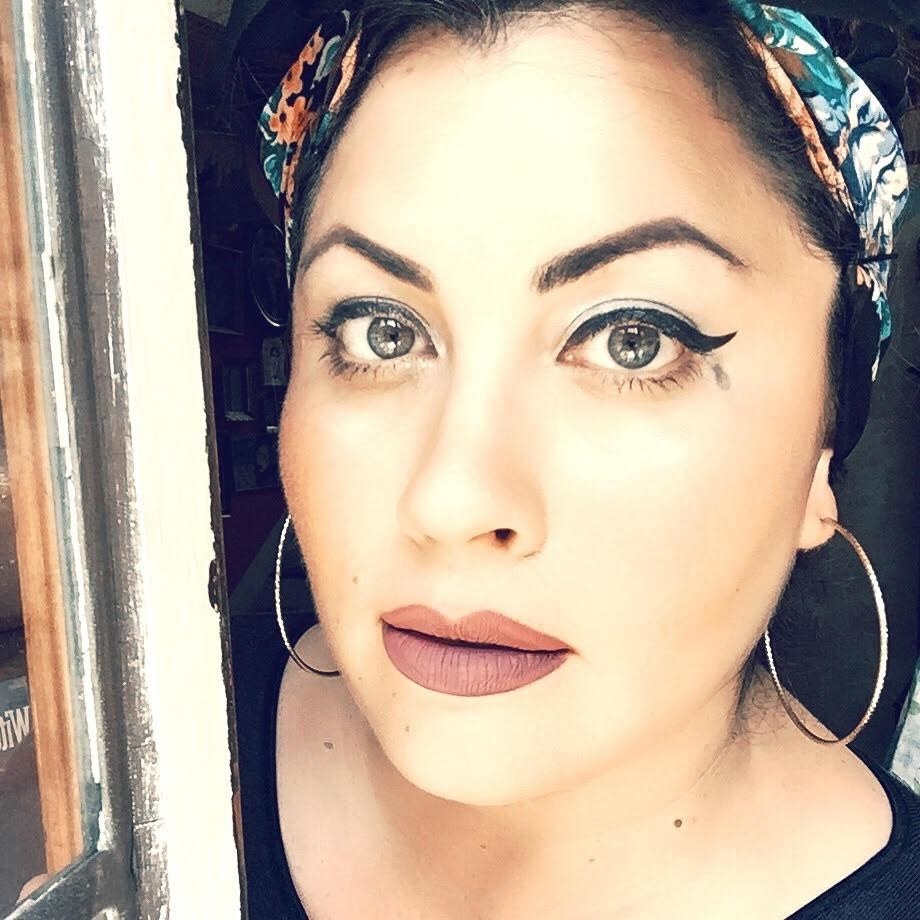 Rachel McKibbens is a two-time New York Foundation for the Arts poetry fellow and author of three critically acclaimed books of poetry. In 2012, McKibbens founded the Pink Door Writing Retreat, an annual event open exclusively to women, femme, trans and nonbinary writers of color. She co-owns the Spirit Room bar and performance space in Rochester, New York.