An eight-time winner of the Nathan's annual hot dog contest in New York City was ousted by a younger rival Saturday in the competitive eating competition marking 4th of July.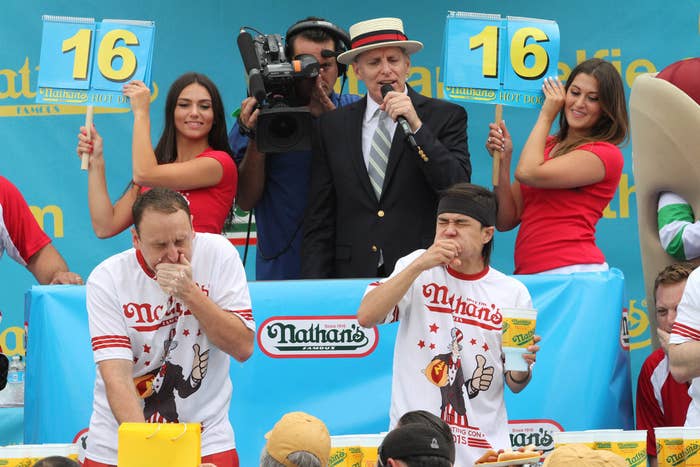 Matt "Megatoad" Stonie, 23, and Joey "Jaws" Chestnut, 31, went head to head in the Coney Island event which was broadcast live on ESPN and drew thousands of spectators.
Stonie, who was last year's runner-up, not only usurped the coveted mustard yellow championship belt from Chestnut but also took home $10,000 after wolfing down 62 hot dogs and buns in a span of just 10 minutes.
"I trained hard for this. This is actually amazing," said Stonie to ESPN.
Chestnut, although disappointed, said he will be back to defend his formerly unmarred title next year: "I've been looking for competition for a long time and I finally have it. He made me hungry."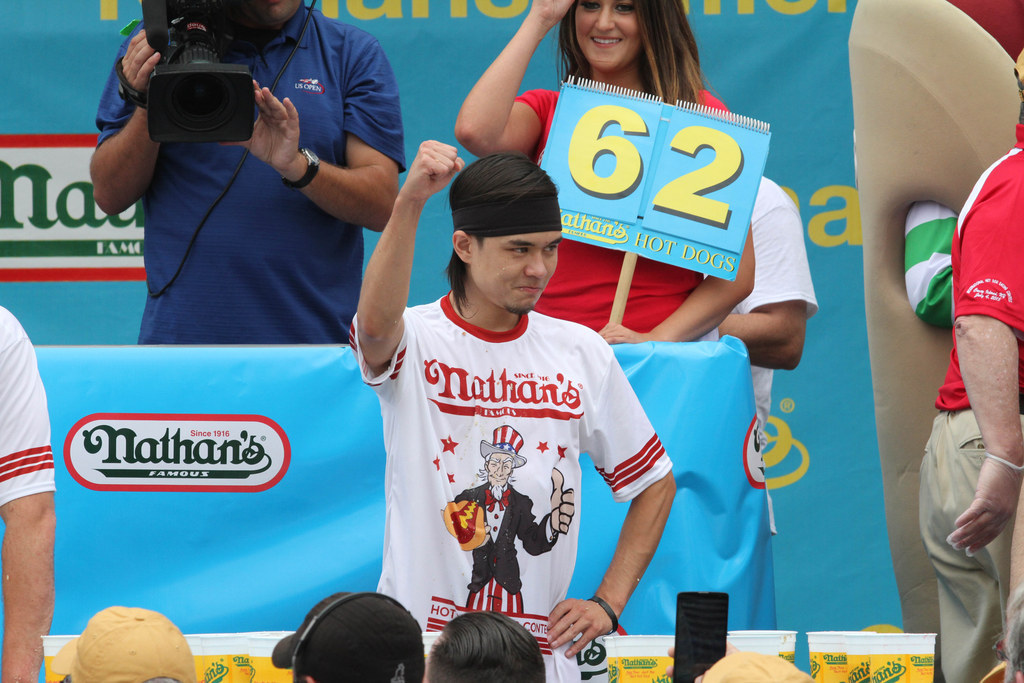 This is the first hot dog competition victory for Stonie, who has been able to defeat Chestnut in eating competitions that featured Twinkies, poutine, pumpkin pie, and gyros.
Nathan's hot dogs has held the Independence Day contest since 1916. In the early days of the competition, the winner consumed a comparatively paltry 13 hot dogs.
To date, Chestnut holds the world record for consuming a grand total of 69 hot dogs in 2013.
While each contestant has his or her special trick to swallow the hot dogs, a standard
practice includes swallowing the bread chunks after soaking them in water and then wolfing the meat down separately.
Contestants are disqualified if they regurgitate.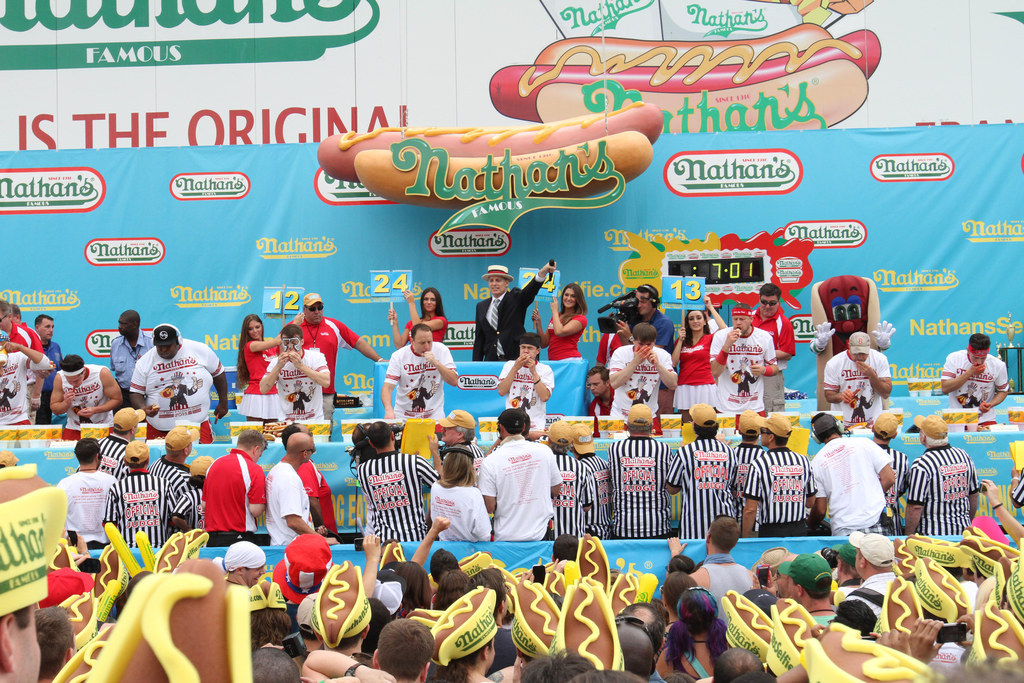 In the women's competition, defending champion Miki Sudo secured first place for the second year after eating 38 hot dogs and buns.