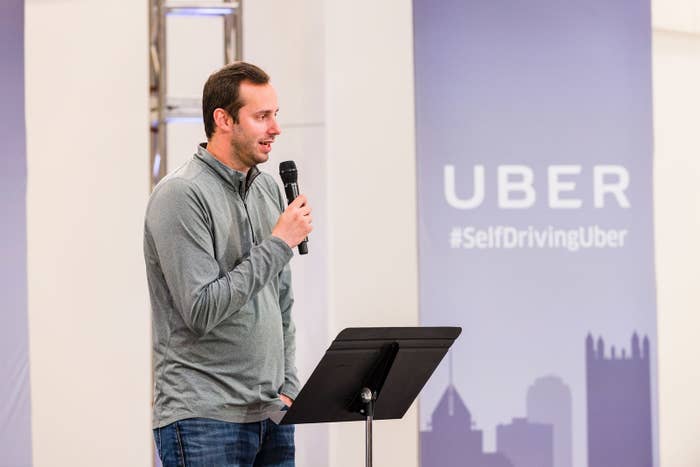 Waymo, Alphabet's autonomous car company, on Friday asked a federal judge to stop Uber from using technology it alleges the ride-hail giant stole from it.

The motion for preliminary injunction comes about two weeks after Waymo sued Uber alleging that Anthony Levandowski, the leader of Uber's self-driving program, stole a crucial part of Waymo's self-driving technology before leaving Waymo parent company Alphabet (Levandowski joined Uber when it acquired his self-driving truck startup, Otto, last summer).
Waymo's motion includes sworn testimony from one of Google's forensic engineers alleging Levandowski downloaded more than 14,000 files related to its self-driving car efforts. It also includes allegations against two other former Alphabet employees who decamped to Otto and later joined Uber which it claims allegedly downloaded proprietary data as well. Waymo's filing requests a preliminary injunction that would stop Uber from using what it claims is proprietary technology. A hearing on the motion is scheduled for April 27.
Waymo's lawsuit centers around laser technology called LiDAR (Light Detection And Ranging), which helps self-driving cars see and navigate the world. Waymo filed suit against Uber after inadvertently receiving an attachment from a supplier, which showed drawings of Uber's laser technology. In its original complaint against Uber, Waymo argued that those designs bear "striking resemblance" to its own proprietary design.
"Competition should be fueled by innovation in the labs and on the roads, not through unlawful actions," a Waymo spokesman said in a statement. "Given the strong evidence we have, we are asking the court step in to protect intellectual property developed by our engineers over thousands of hours and to prevent any use of that stolen IP."
Uber said it was reviewing the latest court filings and reiterated an earlier statement decrying Waymo's lawsuit as "a baseless attempt to slow down a competitor."
Waymo's request for a preliminary injunction is clearly bad news for Uber — more so should it be granted by a judge. But the lawsuit is far from a death knell for the ride-hail giant's self-driving ambitions. Though Uber is working to develop its own self-driving technologies, it's also using some tech developed by others. The self-driving cars the company is piloting in Pittsburgh and Arizona, for example, both use Velodyne LiDAR.
Lisa Larrimore Ouellette, a professor at Stanford Law School, told BuzzFeedNews that in trade secret cases, courts often decide whether to grant a request for an injunction based on "how quickly the accused infringer brings a product to market and whether that timeline is reasonable if they weren't relying on the trade secret information."
In Otto's case, Levandowski started the company in May and sold it to Uber in August. In October, just five months after Otto launched, it made headlines for driving a trailer of 2,000 cases of Budweiser more than 120 miles across Colorado with a driver in the back seat.
Ouellette said it's possible Levandowski could argue that since he has worked on multiple self-driving projects, he was able to quickly produce new self-driving technology for Otto. Employees who switch companies take the skills they acquired with them. "But they can't take files," she said, referring to allegations that Levandowski downloaded proprietary data before leaving Google. "That's clearly not permissible."