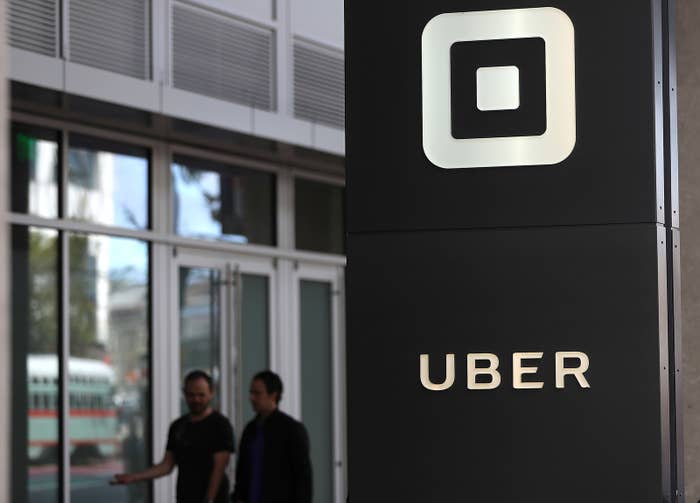 Uber's board voted Sunday to adopt recommendations from an internal investigation into its workplace culture that was kicked off by allegations of systemic sexism and sexual harassment at the ride-hail giant. But what exactly those recommendations are remains to be seen.
The board met for more than six hours Sunday in Los Angeles, where former US Attorney General Eric Holder presented the findings of his firm's report. A representative for Uber's board said it voted unanimously in favor of adopting all of Holder's recommendations, which will be released to the company's employees on Tuesday.
Those recommendations could include the departure of Emil Michael, a top Uber executive who is close to CEO Travis Kalanick, Recode reported. In 2014, Michael embroiled the company in controversy when he suggested Uber could assemble a team of opposition researchers to dig up dirt on its critics, including journalists. He has since played a role in several other controversies.
Last week Uber said it had fired 20 people after investigating 215 reported claims of discrimination and harassment, among other issues. The company launched two investigations into such claims earlier this year after a viral blog post by ex-Uber engineer Susan Fowler laid out allegations of sexism and sexual harassment at the company.
Days after Fowler's blog post published, Kalanick met with more than 100 female engineers of Uber. They called the issues described in Fowler's blog post a "systemic problem," according to leaked audio obtained by BuzzFeed News.

The company hired the law firm Perkins Coie to investigate Fowler's claims – resulting in the firings announced last week – and then brought on Holder's firm to conduct a separate investigation into Uber's overall culture.

Prior to the release of the findings, Uber's Chief Human Resources Officer Liane Hornsey and board member Arianna Huffington — two public faces who have been managing Uber's unrelenting PR crises — gave interviews to various media outlets playing down the idea that the issues described by Fowler were systemic. In a USA Today interview published May 25, Hornsey said that harassment "didn't come up as an issue" when she spoke with employees at the company.
In March, Huffington told CNN that sexual harassment was not a "systemic problem" at Uber. BuzzFeed News reported at the time that some Uber employees were frustrated by Huffington's role overseeing the internal investigation, citing her close relationship with Kalanick and her comments to the media.
Uber has since become a poster child for Silicon Valley's bro culture. Last week, Recode published a letter Kalanick wrote to staff in 2013, advising employees on rules about having sex during a company party in Miami.
In February, Uber investors Mitch and Freada Kapor wrote an open letter to Uber's board, saying that they were "frustrated and disappointed" in the company. "We feel we have hit a dead end in trying to influence the company quietly from the inside," they wrote.
Last week, Uber announced that it had hired Frances Frei, a Harvard Business School professor, as senior vice president of leadership and strategy to "act as a partner" to Hornsey, the HR head. The company called her "one of the world's most respected authorities on organizational transformation."