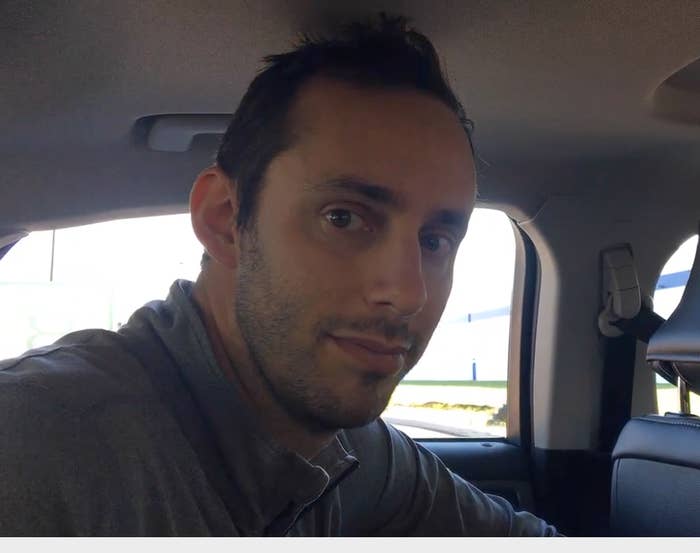 Uber has threatened to fire Anthony Levandowski, one of its top self-driving engineers, if he does not cooperate with an investigation into allegations that he stole trade secrets from Alphabet's Waymo, his former employer, before joining Uber, a court filing has claimed.
The ultimatum became public in a legal filing from Levandowski's lawyers late Thursday evening. In the filing, they request that US District Judge William Alsup modify an order given last week that said Uber has no excuse to "pull any punches" to force Levandowski to comply with a legal investigation into Waymo's claims that he stole its trade secrets, benefiting Uber's self-driving program. Within the same order, the court also gave Uber a deadline of May 31 at noon to return materials Levandowski allegedly downloaded to the Alphabet car company.

"Uber takes it obligations under the Order very seriously, intends to comply fully, and expects you to do the same," Uber's general counsel Salle Yoo told Levandowski in a letter on Monday, according to court documents made public Thursday evening.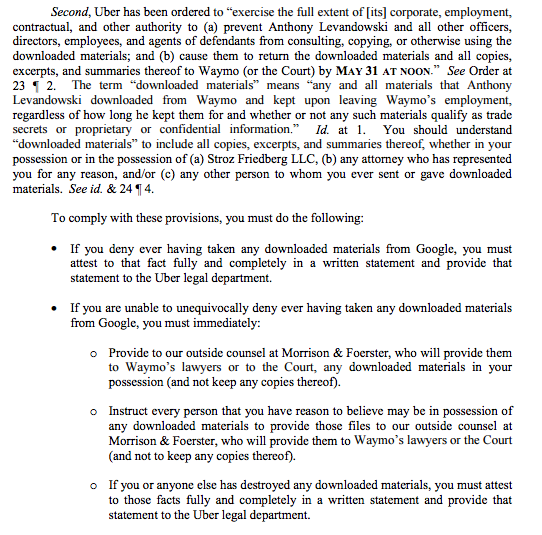 Uber declined to comment beyond the court filing by Levandowski's lawyers.
Waymo filed a lawsuit against Uber in February, alleging that Levandowski – who left Google in January 2016 and started his own self-driving truck company, which Uber later acquired – downloaded more than 14,000 files before leaving. Waymo alleges Uber has benefitted from those trade secrets. At issue is a technology called LiDAR, which refers to "light detection and ranging" systems that help self-driving cars see and navigate the world.
Levandowski – who is not named as a party in the lawsuit – has pleaded the Fifth Amendment throughout the case to avoid self-incrimination should the case become a criminal matter. In the court filing on Thursday, his lawyers asked the judge to temper the order that called for Uber to do all in its power to compel Levandowski to cooperate.
"When a court orders an employer to do everything in its power to force an employee to speak, cooperate, and discard his Fifth Amendment rights, the threat of termination is not the mere discretionary choice of a private employer," Levandowski's lawyers wrote in the court filing.

"It is an act by the judicial branch of our federal government compelling an individual to choose between preserving his livelihood and preserving his constitutional rights."
On April 27, Uber demoted Levandowski and said he would no longer oversee any efforts related to the technology at hand in the lawsuit.