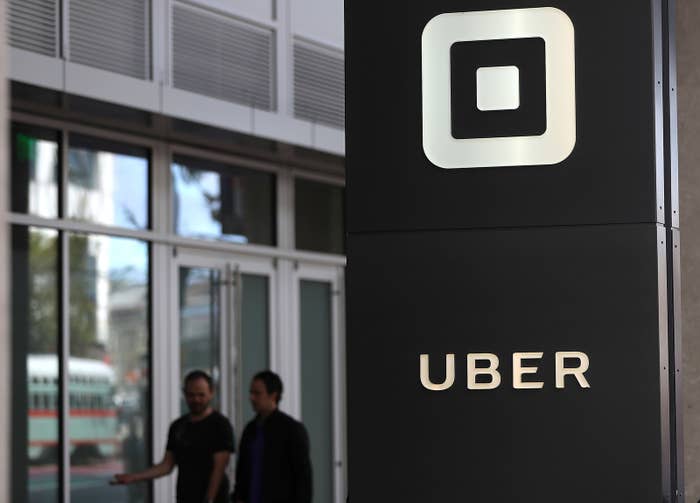 Uber on Thursday rebutted claims that it is investigating Susan Fowler Rigetti, a female former engineer who penned a viral essay accusing it of systemic sexism.

"The law firm Perkins Coie is looking into the specific allegations raised by Susan," Uber said in a statement to BuzzFeed News. "They will report into Eric Holder, who is responsible for the overall investigation into Uber's workplace practices. To be clear: they are investigating Susan's claims, not Susan personally."
Uber's statement on what appears to be a new facet of the probe former attorney general Eric Holder is conducting on its behalf followed a Thursday morning tweet from Rigetti suggesting that the ride-hailing company has been investigating her. In the same tweet, Rigetti — whose essay has caused a sprawling public relations crisis for Uber — claimed the company has "blamed/named" her for Uber account deletions and said that she's retained legal counsel.
Rigetti and the law firm she says she's retained have not yet responded to a request for comment.

Since Rigetti's blog published on Feb. 19, Uber has faced an unrelenting public relations disaster. During an all hands meeting held shortly after its publication, CEO Travis Kalanick promised employees the company would hold itself accountable and "do better." But a few days later, The New York Times published a blistering story with additional details of Uber's aggressive workplace culture. BuzzFeed News subsequently published leaked audio of an internal meeting in which a group of more than 100 of Uber's female engineers, implored Kalanick to admit that the company had a systemic sexism problem. Then, earlier this week Bloomberg published dashcam-shot video of Kalanick berating an Uber driver who complained to him about falling fares. Kalanick later apologized for his outburst in a company-wide email. "I must fundamentally change as a leader and grow up," he wrote, adding that he plans to seek "leadership help."
This isn't the first time Uber has been accused of investigating former employees. In March 2016, a former Uber employee told BuzzFeed News that an investigator claiming to work on behalf of the ride-hail giant entered her apartment without permission while investigating a BuzzFeed News article about leaked internal data regarding rape and sexual assault. At the time, an Uber spokesperson confirmed that the company was investigating the source of a leak, saying "we have an obligation to look into situations like this where sensitive confidential and personal information has been shared."