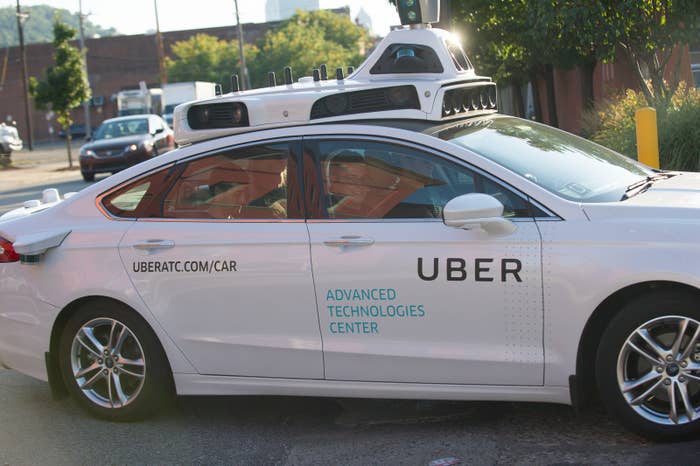 Uber is attempting to push the self-driving lawsuit from its rival Waymo out of court, by appealing a federal judge's order that rejected its initial attempt to send the case into arbitration.
US District Judge William Alsup denied Uber's attempt to force the case into arbitration last week, and asked federal prosecutors to investigate Uber and one of its top self-driving vehicle leaders for potential theft of trade secrets from Waymo, the Alphabet-owned autonomous car company. Uber's court filing on Thursday indicates that it will appeal the denial, and again seek to force the case into private arbitration.
"Defendants seek to steer this case into arbitration even though they have no agreement with anyone to arbitrate the case," Alsup wrote in his rejection of Uber's request. "[Waymo's] decision to bring separate claims against defendants in court was not only reasonable but also the only course available, since Waymo had no arbitration agreement with defendants."
Waymo already pursued arbitration with its former employee, Anthony Levandowski, the engineer at the center of the case, who allegedly downloaded 14,000 files before leaving Waymo and joining the ride-hail giant.
Uber declined to comment beyond the court filing.
"In full view of the court, Waymo has presented strong evidence that Uber has stolen our trade secrets and used our confidential information," a Waymo spokesperson said in a statement. "Uber's appeal is a blatant attempt to hide their misconduct from the public."