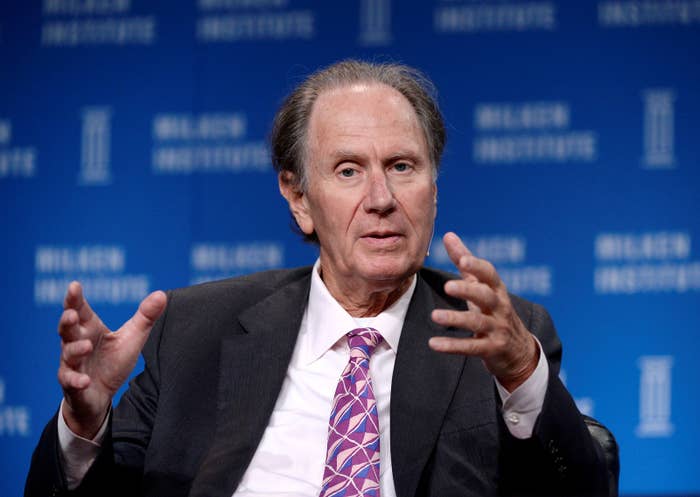 Uber board member David Bonderman has resigned, hours after he was criticized for making a sexist remark at an all-hands staff meeting held to discuss an investigation into reports of sexual harassment and discrimination at Uber, a representative for the board confirmed.
The New York Times first reported the resignation of Bonderman, a partner at the private equity firm TPG.
"Today at Uber's all-hands meeting, I directed a comment to my colleague and friend Arianna Huffington that was careless, inappropriate, and inexcusable. The comment came across in a way that was the opposite of what I intended, but I understand the destructive effect it had, and I take full responsibility for that," Bonderman wrote in a resignation statement. "Having worked with the company for some months on the Holder report, I recognize the importance of implementing the requirements of the report ... I need to hold myself to the same standards that we're asking Uber to adopt. Therefore, I have decided to resign from Uber's board of directors, effective tomorrow morning."

Uber board member Huffington noted at the meeting on Tuesday that the ride-hailing giant's board is now 25% female: Nestlé executive Wan Ling Martello joined the board on Monday.
"There's a lot of data that shows that when there is one woman on the board it's much more likely that there will be a second woman," she said.
Bonderman then interjected. "Actually what it shows is that it's much more likely to be more talking," he said. Bonderman later apologized in a company-wide email for his comment.

"I want to apologize to my fellow board member for a disrespectful comment that was directed at her during today's discussion," Bonderman wrote in an apology to staff afterward. "It was inappropriate. I also want to apologize to all Uber employees who were offended by the remark. I deeply regret it."
Following Bonderman's resignation, Huffington said in a statement that "I appreciate David doing the right thing for Uber at this time of critical cultural changes at the company."