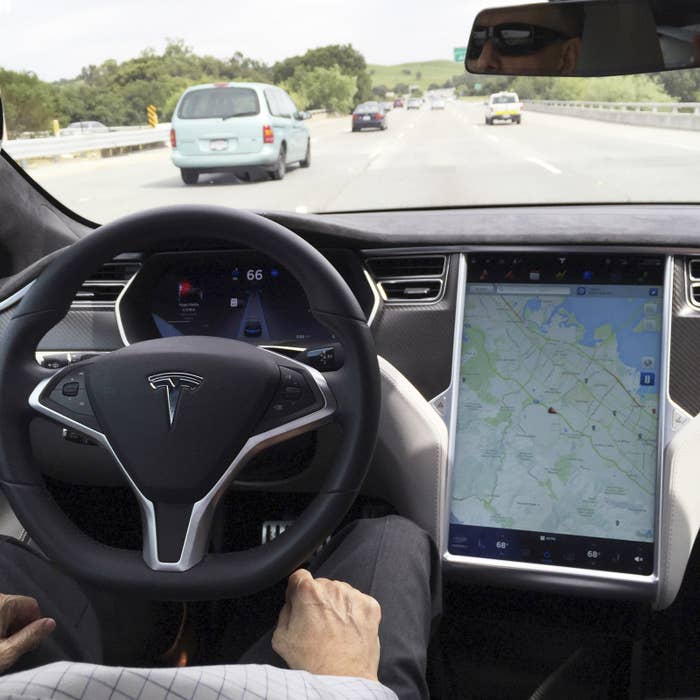 Tesla settled a lawsuit against its former head of Autopilot, Sterling Anderson, on Wednesday, after alleging he breached his contract by poaching engineers for his new self-driving startup and downloading confidential company information to personal devices.
Anderson was head of Autopilot, the company's driver assistance technology team that is working on self-driving cars, for more than a year. He led the unit as it dealt with a federal investigation over whether the technology was at fault for a fatal Model S crash last June. But after he left to start a company called Aurora Innovation with Chris Urmson, the former head of Google's self-driving unit, Tesla sued him in January.
"We started Aurora to accelerate the industry ... Tesla has withdrawn their claims, without damages, without attorney's fees, and without any finding of wrongdoing," Aurora said in a statement. "We have even agreed to reimburse the cost of a future audit to demonstrate the integrity of Aurora's intellectual property."
Tesla said in its complaint that Anderson recruited three Autopilot engineers to join Aurora, though one later changed his mind and remained at Tesla.
According to the terms of the agreement, neither party will admit to the validity of either's claims, and Aurora will pay Tesla $100,000 as reimbursement for legal expenses related to the lawsuit. Anderson and Aurora agreed to not recruit any Tesla employees for one year following Feb. 1, 2017. Aurora also agreed to do an audit to determine whether its employees have any confidential Tesla information, and send the results of that audit to Tesla within 30 days.
"Under the settlement, Mr. Anderson's contractual obligations to Tesla will remain in place and will also be extended to Aurora, with additional specific protections being added to ensure there are no further violations," a Tesla spokesperson said. "The settlement also establishes a process to allow Tesla to recover all of the proprietary information that was taken from the company, and it provides for Aurora's computer systems to be subject to ongoing audits to monitor for any improper retention or use of Tesla's property."
Tesla confirmed it had received the $100,000 payment for legal expenses from Aurora. In Tesla's original complaint, its prayer for relief asked for the company to abide by the one-year time frame before Aurora recruits Tesla employees, and return or cease use of proprietary Tesla information.