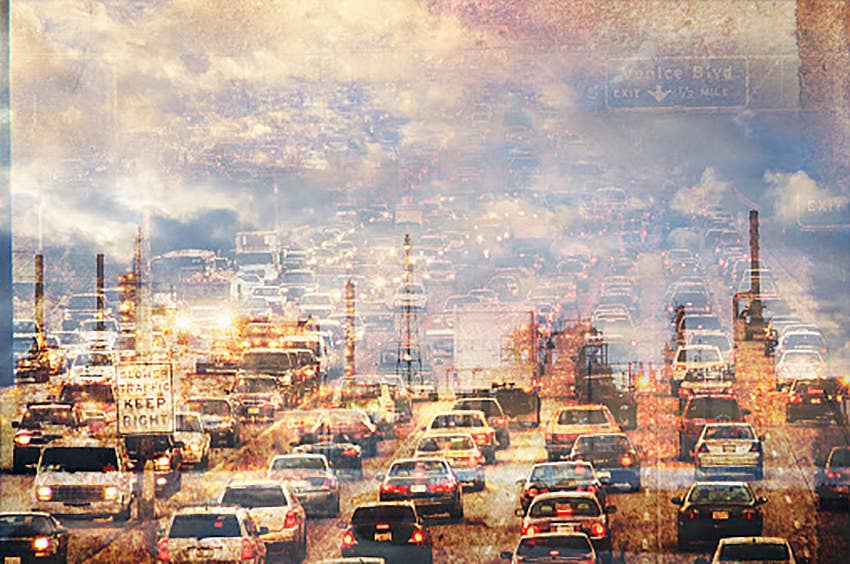 Eric Spiegelman grew up in a six-car family in the San Fernando Valley and has lived in Los Angeles for the majority of his life. At the end of May, he let the lease on his Volkswagen CC expire, opting to live car-free in a city synonymous with car culture. For the past three months, he's been commuting to and from work exclusively via Uber and Lyft — mostly using Pool and Line, cheaper options that allow passengers to share trips with other riders on similar routes.
"It ran so contrary to the culture that I'd been brought up in, and also my sense of what was doable," Spiegelman, 39, told BuzzFeed News. "It was the most unnatural feeling thing at first. But it was so freeing."
An understandable sentiment — after all, Spiegelman is president of the LA Taxicab Commission.
Spiegelman had been studying the economics of riding Uber and Lyft versus a taxi or driving a personal vehicle when he decided to run the math for his own car. He made a spreadsheet outlining the cost of leasing his Volkswagen: $458 monthly for the lease itself, $158 for insurance, $70 for gas, and at least $72 for parking, for a total cost of about $758. Based on those calculations, he said he has saved more than $1,100 in the last three months, spending an average of $3.42 for each UberPool or Lyft Line ride to work in August.
Ride-hail companies are betting that in the future — particularly after the introduction of self-driving cars — owning a car will become a thing of the past. LA, a city long known for car dependency, sprawl, and gridlock, has become a proving ground for this shift. More than a half-dozen Angelenos told BuzzFeed News they have ditched their cars recently and instead rely on Uber, Lyft, public transportation, bikes, and, for longer trips, ZipCar, Turo or similar services. And they're part of a growing movement that's slowly reshaping the Autopia that is LA.
"If you think about it, the ideal form of public transportation for LA is cars on demand."
There were nearly 6.3 million cars registered in Los Angeles County from January through December 2015, according to the California Department of Motor Vehicles. Nearly 73% of workers ages 16 and older in LA County drove to work alone in 2014, according to the most recent US Census Bureau data, and 67% in the city of LA. Residents complained in an LA Times poll conducted in September that traffic is their biggest concern. LA drivers spent 81 hours each sitting in traffic in 2015, more than drivers in any other US city, according to the transportation analytics company Inrix.
"LA, that confluence of sort of an extremely high dependence on cars, a lack of public transportation, does in fact make it very well suited to transition more rapidly to Uber or Lyft," said Arun Sundararajan, a New York University professor and author of a book called The Sharing Economy. "If you think about it, the ideal form of public transportation for LA is cars on demand."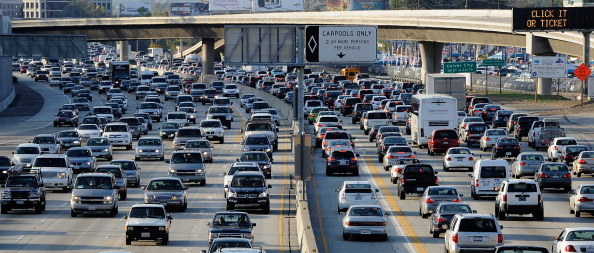 Lyft has grown 25-fold in LA since January 2014, the company told BuzzFeed. Line, the cheaper ride-sharing option it introduced in LA in September 2014, now accounts for 30% of rides. Derek Kan, Lyft's general manager for LA, said the "vast majority" of wait times are under 3 minutes, and that the highest-volume passengers in the city take up to 200 rides a month.
Uber, which provides more than 150,000 rides in LA per day, has seen similar popularity for Pool. About five months after Lyft launched Line in LA, Uber launched UberPool. That ride-sharing service now accounts for 25% of trip requests.
"I was actually surprised by how well Angelenos have adopted UberPool," Brian Hughes, Uber's general manager for that market, told BuzzFeed. "We knew as we were launching UberPool that we were asking for a significant change in behavior from the Los Angeles population."
It helps that rides can be dirt cheap. Compare the base UberX fares for several cities: $2.55 in New York City, $2 in San Francisco, $1.15 in Washington, DC, and $1.70 in Chicago, according to Uber's fare estimator. And the minimum fares: $8 in New York City, $6.55 in San Francisco, $6.35 in Washington, DC, and $4.20 in Chicago.
In LA, the base fare for UberX is $0; the minimum fare is $5.15. The per-minute rate is 15 cents and the per-mile rate is 90 cents, lower than the corresponding rates for the other cities, except Chicago, which has the same per-mile rate.
For UberPool and Lyft Line rides, which are shared with other passengers, the cost goes down even further.
Uber Wait Times in Los Angeles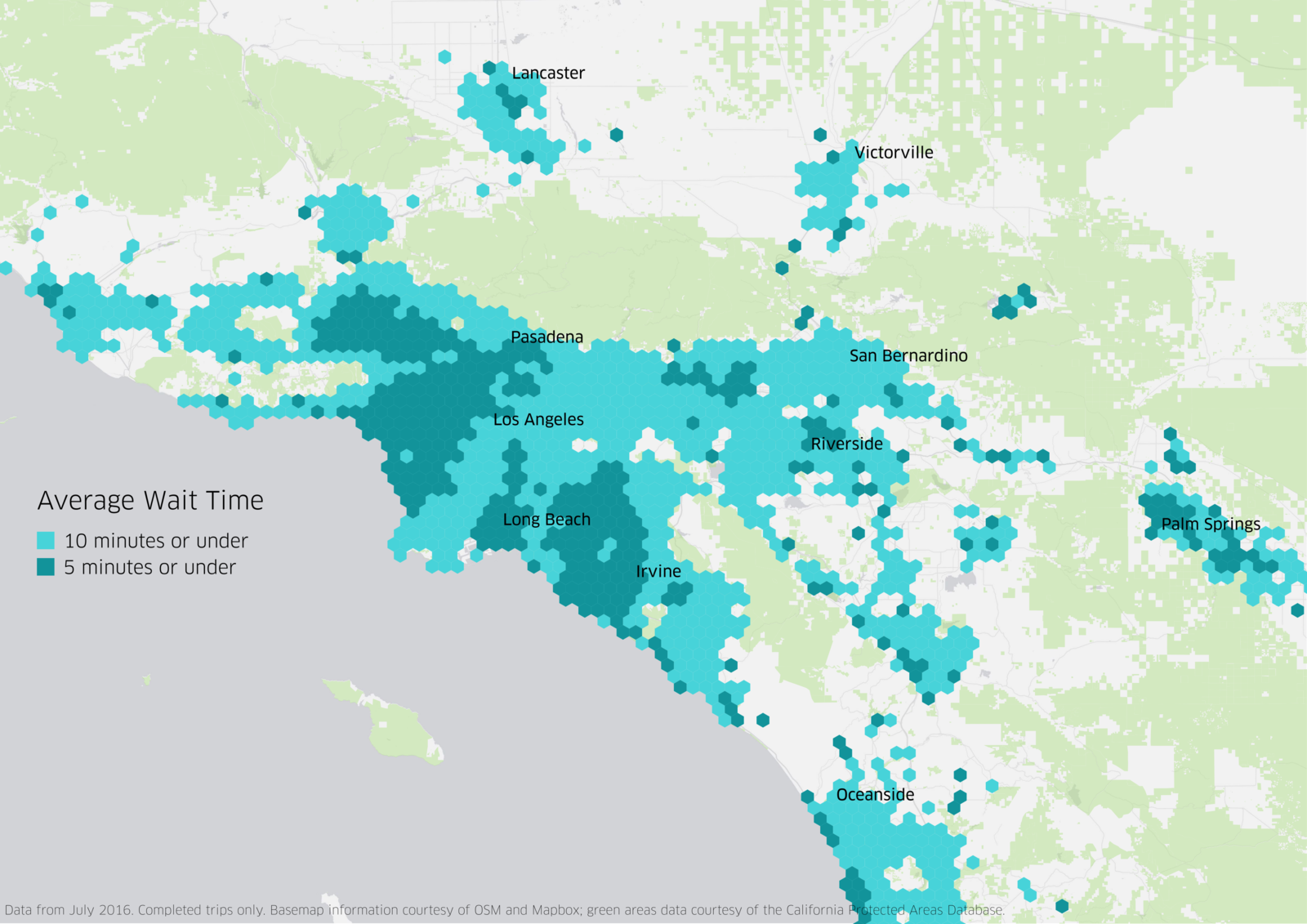 On average, choosing to share a ride with UberPool only adds about 4.2 extra minutes to a rider's trip, Hughes said. But Uber found that LA riders were nervous that getting in a car with another passenger would make them late. After finding that was a concern in other markets as well, Uber added "you'll arrive by" estimates to its app.
If there's anything as frustrating as driving in LA, it's parking there: The city issues more than 2.5 million parking citations each year, raking in $165 million. Christian Nurse, a 36-year-old commercial and music video producer who lives in the Fairfax District, had been living in LA for about 14 years by the time Uber launched there in 2012. He was sick of all the parking tickets that regularly collected on his Jeep Wrangler's windshield.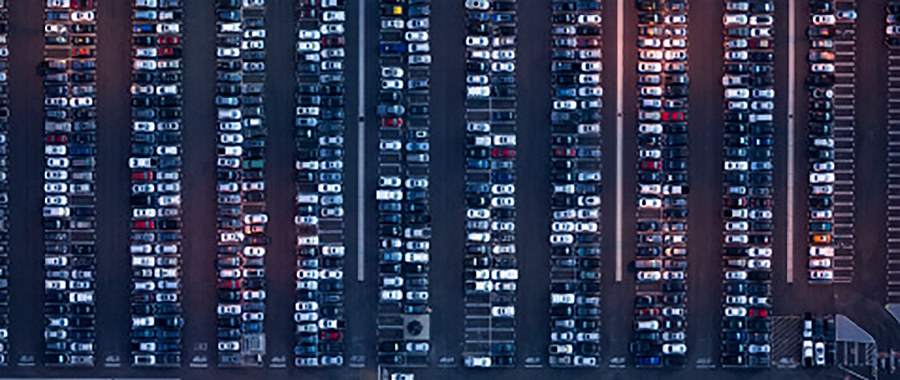 "Having a car in LA is a giant pain in the ass. You're always worried about it," Nurse said "It's this giant expensive thing that you constantly need to be aware of when you're in it, when you're not in it."
Nurse did the math and realized even if he rode Uber everywhere, it would cost him about the same amount as owning a car. So he sold the Jeep.
"I tell people I live in LA like it's New York. Uber and Lyft are my public transit station."
"I tell people I live in LA like it's New York. Uber and Lyft are my public transit station," he said. "Before ride-sharing, I wasn't really taking taxis everywhere. It's not like calling a taxi, and you have to give them your address, and they're dispatched out, and they're more expensive."
It's worth noting that this is a relatively new phenomenon. In December 2014, when the Transportation Sustainability Research Center at the University of California, Berkeley, asked LA residents about their usage of Uber and Lyft, they didn't feel the same way.
"The focus group … told us that they use Uber and Lyft periodically for commutes and for other trips, but that they did not use it, they would not sell a vehicle, they would not rely upon it on a daily basis because of surge pricing and the uncertainty of trip costs," said Adam Cohen, a research associate for the center who focuses on Southern California. "It would be good to get a reassessment on that now."
But that was just a few months after Lyft Line launched, and before the debut of UberPool and the companies' price wars to win market share.
Whether Uber and Lyft have made a significant dent on parking congestion in LA is unclear. Donald Shoup, an urban planning professor at the University of California, Los Angeles, who has studied parking in the city, said riding Uber and Lyft round-trip is generally cheaper than owning a car and paying to park it in LA. But he said it's difficult to determine if it's made finding parking any easier, or rates cheaper in garages. Uber approached him to ask whether he had studied if the company's services reduced vehicle travel or parking demand, but he said he didn't have the evidence to answer the question.
There's one area where Uber and Lyft have had a much more noticeable impact: They've decimated the taxi industry.
There's one area where Uber and Lyft have had a much more noticeable impact: They've decimated the taxi industry. The number of LA taxi trips dropped 30% from 2012, when Uber and Lyft began operating there, to 2015. Unlike in New York, where without promotional rates Uber and Lyft could cost the same amount as a yellow cab, taxis are notoriously expensive in LA. For example, a ride between Universal Studios and Melrose Avenue would cost about $11 in UberX or Lyft, according to Ride Guru, a fare comparison website. A taxi for the same route would run about $23. A ride from Los Angeles International Airport to Universal Studios would cost $84 in a taxi, or $38 in an UberX or Lyft.
The city itself has also been attempting to get people out of their cars. LA is working toward a 20-year plan, approved by the city council last year, to improve public transportation and safety for pedestrians and bicyclists, and reduce the number of miles traveled by vehicle. Claire Bowin, a senior planner for the city, told BuzzFeed News that while the mobility plan had been in the works for years, the increasing popularity of Uber and Lyft have created a turning point. Before, she said, it was difficult to tell people that not owning a car in LA could ever be an option.
"By introducing Uber and Lyft into that equation, you've introduced that other option for people," Bowin said. "There's a comfort level. I'm not in a bus with 30 other people or having to walk and get sweaty carrying my groceries."
LA Metro opened up the Expo Line, a light rail between downtown LA and Santa Monica, in May as part of its effort to wean people off car ownership. When it began running, Uber ran a promotion for $5 off Pool rides to or from Expo line stations. For ride-hail companies, partnering with public transportation agencies to market themselves as companion services can increase mutual ridership. Kan, Lyft's LA general manager, said three of the top 10 destinations for Lyft rides are metro stations.
Ashton Dunn, a 33-year-old strategy director in advertising, said he was intrigued by the city's move to make public transportation and biking more viable options for LA residents. To test whether he could survive without owning a car, he put himself on a two-month experiment in which he biked, hailed rides, and carpooled. Dunn sold his 2009 Honda Civic, which he estimates cost him about $100 weekly, on July 23. Now he spends $50-$60 on Uber and Lyft every week and bikes 10 miles to and from work.
"I was spending so much time inside of a car and I was absolutely sick of driving. This is not how I want to spend my life, in a car. No thanks," Dunn said. "I feel free."