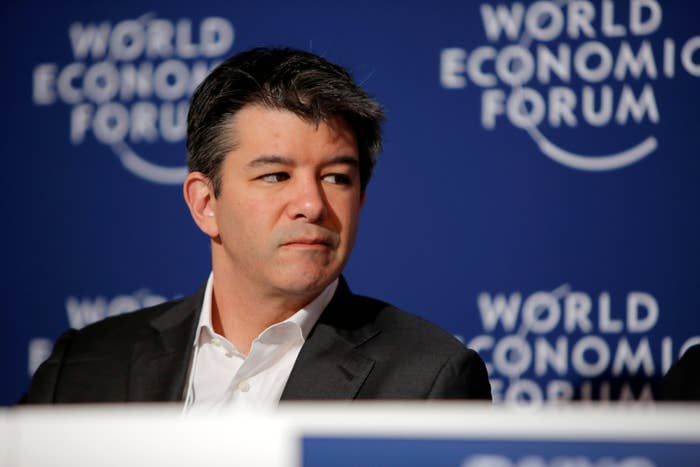 The judge presiding over Waymo's high-profile lawsuit against Uber has asked federal prosecutors to investigate Uber and one of its top self-driving vehicle leaders for potential theft of trade secrets from the Alphabet-owned autonomous car company.
The referral of the lawsuit to the United States attorney was among a handful of setbacks encountered by Uber today in a ruling from US District Judge William Alsup, who also denied the ride-hail company's bid to force the case into arbitration. The increasingly vicious trade secrets dispute between Waymo and Uber will continue to play out in the public eye. Alsup also granted in part and denied in part an injunction to halt Uber's self-driving program pending a trial. But since the motion on that partial injunction is sealed, its potential impact on Uber's self-driving car program is unclear.

"This case is referred to the United States Attorney for investigation of possible theft of trade secrets based on the evidentiary record supplied thus far concerning plaintiff Waymo LLC's claims for trade secret misappropriation," Alsup wrote. "... The Court takes no position on whether a prosecution is or is not warranted, a decision entirely up to the United States Attorney."

Alsup's call for a criminal probe into possible trade secrets theft could leave Uber, which is also under investigation by the Justice Department for its use of an internal tool it used to evade local transportation regulators, facing two DOJ inquiries.
Uber declined comment on Alsup's referral of the case to the US attorney's office, but bemoaned his decision to deny its bid for arbitration.

"It is unfortunate that Waymo will be permitted to avoid abiding by the arbitration promise it requires its employees to make," an Uber spokesperson said in a statement. "We remain confident in our case and welcome the chance to talk about our independently developed technology in any forum."
Waymo filed the lawsuit against Uber in February, alleging that Anthony Levandowski, its former employee, downloaded 14,000 files before leaving the company and joining the ride-hail giant — and then using Waymo's trade secrets to help Uber build its own self-driving technology.

Waymo's lawsuit against Uber centers around LiDAR technology, which uses lasers to help self-driving cars see and navigate the world. Earlier this year, the company asked a federal judge to forbid Uber from using technology and information it alleges Levandowski stole pending trial, and to stop Levandowski from working on Uber's self-driving cars. Uber's lawyers said exhaustive searches of the company's systems have not turned up the files Waymo alleges were stolen. Whether Alsup has granted Waymo's request for an injunction — and how extensively — will become clear when the court order becomes public.

Levandowski is at the heart of the lawsuit, despite the fact that Waymo did not name his as a defendant. He has pleaded the Fifth Amendment — a decision Alsup criticized in the courtroom and highlighted in his order denying Uber's attempt to send the lawsuit intro arbitration.
He also wrote that Waymo's decision to name Uber in the lawsuit was "the only course available."
"Even though he is not a defendant here, moreover, Levandowski's assertion of his Fifth Amendment privilege has obstructed and continues to obstruct both discovery and defendants' ability to construct a complete narrative as to the fate of Waymo's purloined files," Alsup wrote.

On April 27, Levandowski stepped down from his leadership position in Uber's self-driving program and into a lesser role. Uber's lawyers cited the move as evidence he is not working on the technology at hand pending a trial. Waymo's injunction request, however, had asked the judge to stop Levandowski from working on Uber's self-driving program entirely.

This is a developing story.