Uber surge pricing, Lyft Prime Time: Call it what you will, but it's never fun to fire up a ride-hailing app when you're in a hurry only to discover that everyone else is in a hurry too — and your ride is going to cost more because of it.
Surge pricing is almost always a nasty surprise. And it's widely loathed by ride-hail passengers — so much so that in January, Uber said it was moving away from surge multiplier notifications (like "3.0x the normal fare") and instead showing prospective passengers the estimated total cost of their ride before its request. That makes it easier to avoid situations like this:
But surge pricing can still be frustrating, even if you know the cost of your ride in advance. Below, we've gathered a few handy tips and tactics for avoiding it, from the quick and dirty to some that require a bit more planning and effort.

Check the ride-hailing tab in Google Maps.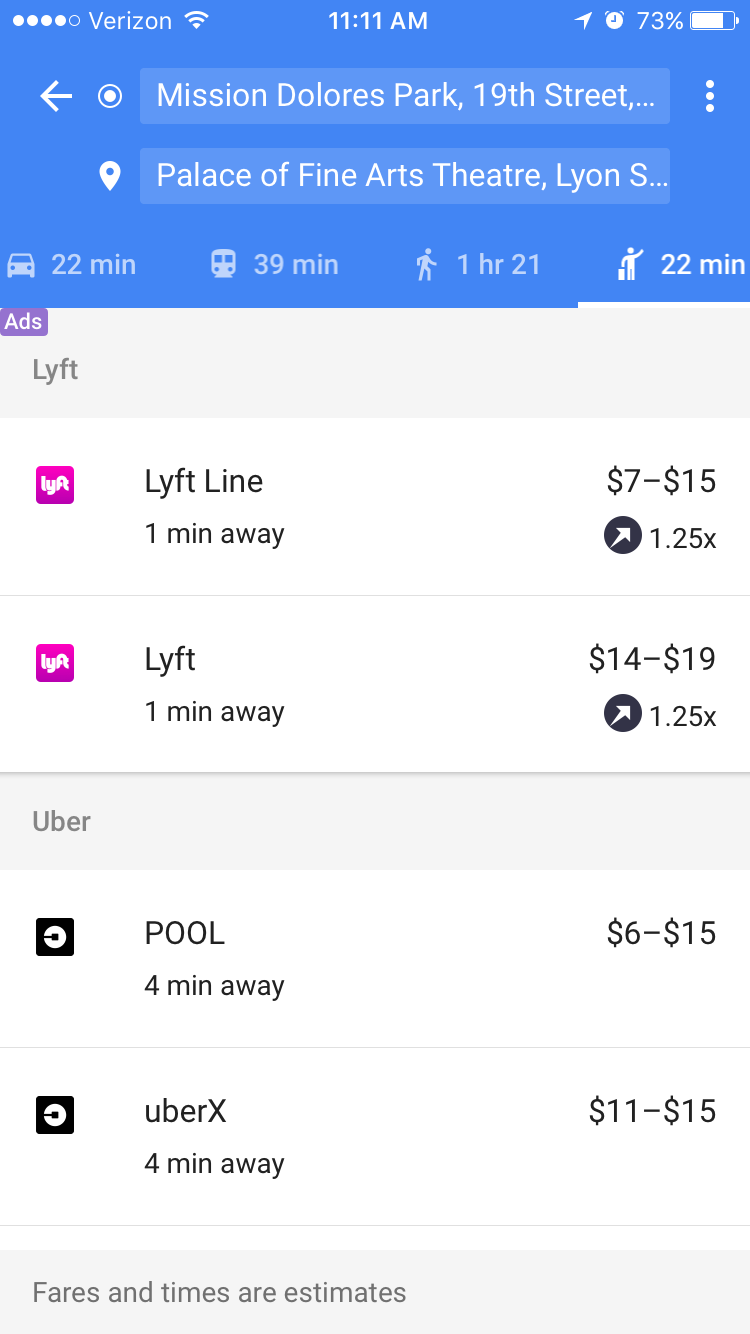 Google integrated Uber into its Maps service back in 2014. Earlier this month, it added Lyft and a handful of other ride-hail companies. Today, you can use Google Maps to compare estimated fare ranges and trip times for nine ride-hail companies across more than 60 countries — no need to fire up each app individually.
Schedule Lyft rides in advance.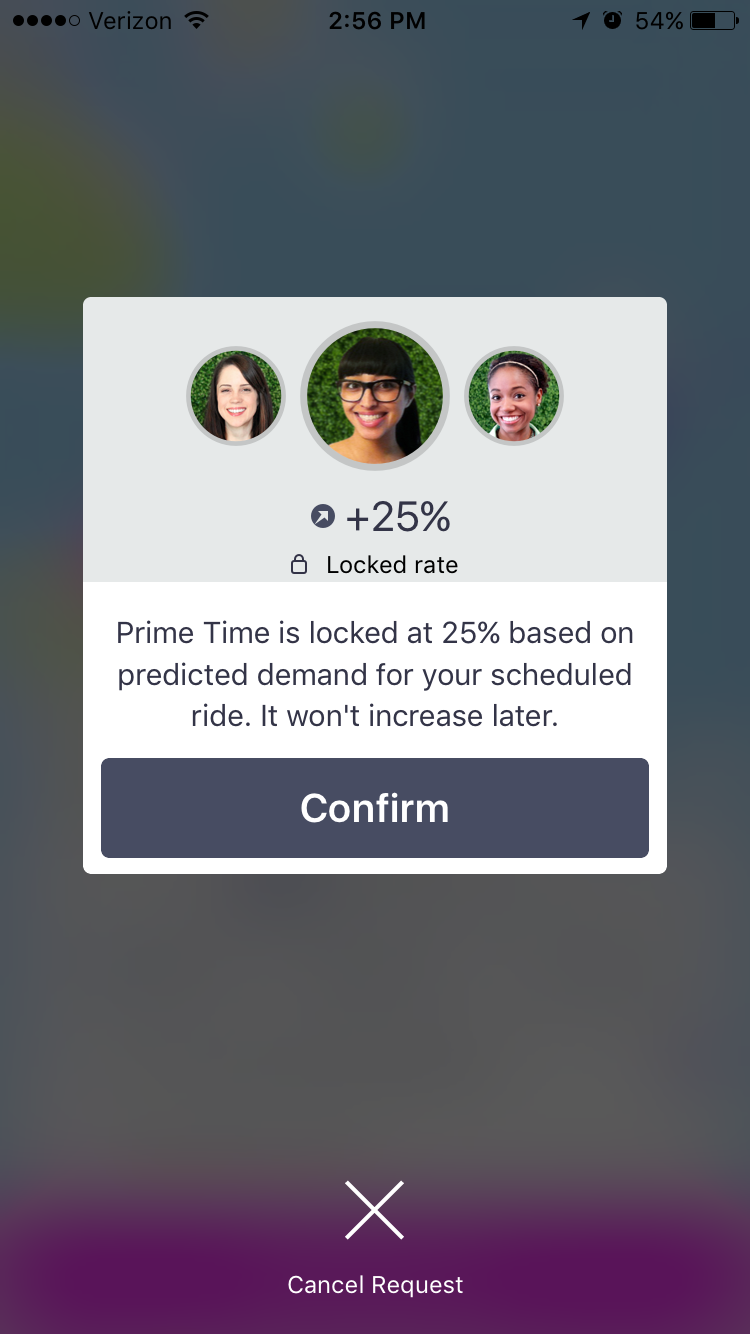 Uber and Lyft recently began rolling out a feature that allows passengers to schedule their trips in advance. Uber says these rides are subject to the pricing conditions at the time — including surge multipliers. But Lyft locks in your price if you schedule a ride in advance. The company's estimate does account for whether or not your ride will occur during "Prime Time," for example, if you schedule a pickup during rush hour. But beyond that, the rate is set and you aren't susceptible to additional price hikes if demand increases further. You must schedule the ride at least 30 minutes or up to 7 days ahead of the pick-up time.
Wait it out — or walk a few blocks — and try again.
In a 2015 study, researchers at Northeastern University found that passengers with some free time on their hands have a reasonable chance of escaping Uber's surge pricing simply by waiting it out — or by moving beyond the surge zone. They ran 43 versions of the Uber app pretending to be people in various parts of each city, and found that cities are divided into surge areas that look like this:
They also found that surge prices change frequently. "Theres a 60% chance the price is not going to stay high for more than five minutes," Christo Wilson, who led the Northeastern team, told BuzzFeed News. "If you happen to be standing at a location that's right between the border ... you can actually get different prices just by walking across it."
But that advice comes with a caveat: You could end up walking deeper into a surge zone. "The easiest thing is just to wait," Wilson said. "If it's not rush hour — or last call, when all the bars close simultaneously — the rest of the time if you see a surge, it's ephemeral. It will go away."
Try apps like SurgeProtector.
SurgeProtector, which launched in 2014, claims to take the guesswork out of gaming Uber's surge. It uses Uber's API to find locations close to you with lower surge pricing. Simply drop a pin and move it around to locate a surge-free locale. Reviews are mixed; SurgeProtector has three stars in the iTunes Store.
Download the driver apps.
If you're really dedicated to saving your hard-earned cash, apply to drive for Uber and Lyft and then download their driver apps. Both use heat-map visualizations to show areas of heightened demand where fares will temporarily rise. In order to access these driver apps, you'll have to share a bit more of your personal information with each company. But hey, you're already giving them your credit card number, contact information, and location anyway.