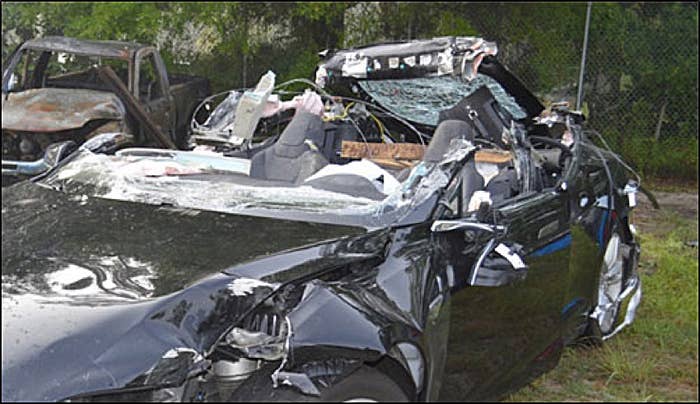 The driver of a Tesla Model S killed in a crash west of Williston, Florida, while using the car's autopilot feature was speeding, according to a report from the National Transportation Safety Board.
Released Tuesday, the preliminary report determined that the Tesla was traveling at 74 mph on a Florida highway with a 65 mph speed limit when it struck a truck pulling a semitrailer. "System performance data also revealed that the driver was operating the car using the advanced driver assistance features Traffic-Aware Cruise Control and Autosteer lane keeping assistance," the report reads. "The car was also equipped with automatic emergency braking that is designed to automatically apply the brakes to reduce the severity of or assist in avoiding frontal collisions."
"Traffic-aware cruise control" and "autosteer lane keeping assistance" are Tesla's terms for the components that make up its autopilot, a driver-assist feature that the company calls an incremental step toward self-driving cars. When a driver turns on traffic-aware cruise control, he or she sets the speed. The car then adjusts speed according to traffic conditions.
The NTSB's preliminary report is the first finding to be released by two federal agencies investigating whether Tesla's autopilot played a role in the Florida crash that killed the driver, Joshua Brown.
Tesla did not immediately return a request for comment as to what restrictions, if any, are placed on a car's speed when drivers use autopilot on the highway. In January, Tesla did add restrictions to its autopilot feature so that cars cannot drive faster than 5 miles above the posted speed limit on residential roads or roads without center dividers.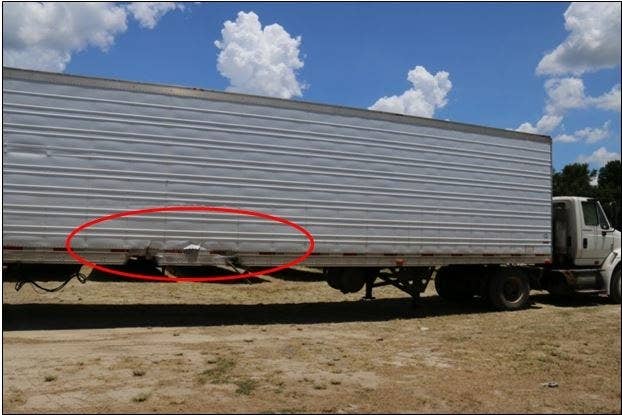 The National Highway Traffic Safety Administration is also investigating whether autopilot was at fault in the crash. The agency sent a slew of questions to Tesla earlier this month about how many complaints it has received about autopilot from owners. Tesla's first set of responses are due this week.

Tesla drivers see an acknowledgment box on the display each time they activate autopilot. It warns that the technology is "an assist feature that requires you to keep your hands on the steering wheel at all times." BuzzFeed News reported earlier this month that the company could face scrutiny from regulators despite those warnings, given that the technology is marketed with the name autopilot, a word whose basic definition posits a technology that can drive itself in place of a person. That name could lead drivers to use autopilot in a way Tesla did not intend — for example, with their hands off the wheel.
"Everybody, including the industry, has to understand that the words we use are important, what is allowed and not allowed with a particular technology," US Department of Transportation Secretary Anthony Foxx said at an industry conference last week. "Consumers will be tempted to go into the unintended category as well."