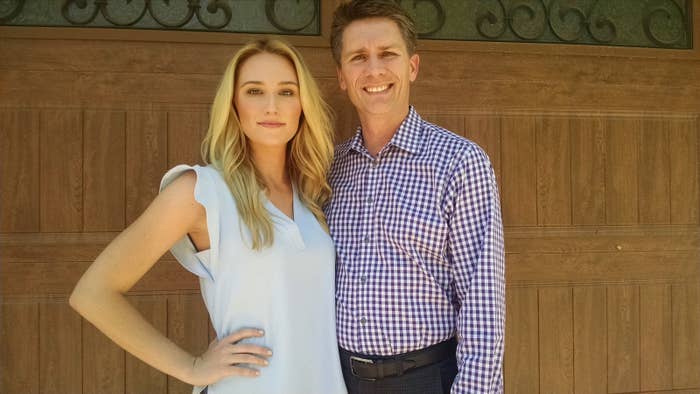 A father-daughter team wants to take on Uber with a women-only ride-hailing app called See Jane Go. It'll begin beta-testing in Orange County, California this summer. It joins SafeHer, another women-only ride service that wants to launch nationwide; both are marketing themselves as safer, more comfortable options for women than Uber or Lyft.
See Jane Go says it wants to solve ride-hail's woman problem. BuzzFeed News reported earlier this year that Uber has received thousands of support tickets that include the words "rape" and "sexual assault." There is even a website dedicated to tracking news reports about Lyft and Uber drivers accused of sexual assault.
When William Jordan's 18-year-old daughter expressed interest in driving for ride-hail companies, he was uncomfortable with the idea of her picking up male strangers. So they decided to launch See Jane Go together.
"I've heard all of my girlfriends feel very uncomfortable at some point or another," Savannah Jordan said. "I personally have never taken an Uber ... because of all the stories I have heard." She said the same applies for Lyft and other ride-hail companies that put her at risk of being stuck in a car with a man who behaves inappropriately.
Of course, a new ride-hail startup like See Jane Go faces significant challenges as it attempts to break into an already well-established market. Uber and Lyft are the biggest players in the U.S., and they often match each other's promotions to retain riders and drivers. It's extremely unlikely that SafeHer, See Jane Go, or any other new company can convince women to delete their other apps and shift allegiances, or convince investors to throw cash at a new niche competitor. Uber has also raised $12.5 billion at this point, according to CrunchBase, and Lyft has raised $2 billion. See Jane Go has raised just a small fraction of that.
William, president of a wealth management firm, is mostly self-funding the app for now, though he's searching for private equity investors. The app has raised $1 million, with the largest share coming from William himself, a spokesperson said. Synoptek, an IT company based in Irvine, California, and NetQuarry, an enterprise application platform in Fullerton, California, are developing the app.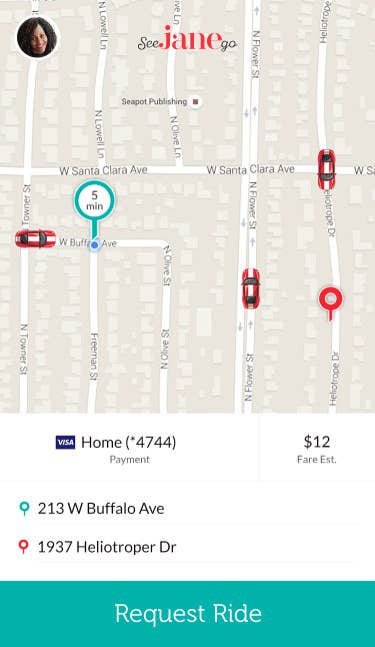 Based on their market research, See Jane Go's founders estimate the app will receive interest from about 400 riders before it launches. It will determine which cities to expand to outside of Orange County based on driver and rider sign-ups. The company will take a 20% cut from fares, which is in line with other ride-hail companies. It also plans to match competitors' fare rates.
Its drivers will undergo "comprehensive" security screening, including background, criminal, and driving record checks. Uber and Lyft's background check policies vary based on state and local requirements. Both companies say they conduct their own background checks and screen for criminal records, but they left Austin after the city demanded that they start fingerprinting drivers.
Among other features See Jane Go plans to offer is giving riders a say in how they interact with their drivers. Do you want to chat? Should the driver play music? Would you prefer silence? Riders will also be able to select from those options based on their mood. Female riders will also have the option to bring along male companions.
To avoid potential allegations that the app discriminates against men — which is an issue that SafeHer has had to deal with already — See Jane Go says it plans to approach other apps to partner with so it can divert male riders to competitors. The app says it will identify its customers' genders based on their drivers' licenses.
The company wouldn't allow BuzzFeed News to download the app early, but says its beta version will be available in August.
"I don't think it's unreasonable to say women have to be concerned about their safety, whereas men don't have to be as worried," William Jordan said. "If a woman would prefer a distinctly feminine company … we can be their app."