Zuckerberg: "There Is More Work To Be Done" With Fake News On Facebook
The Facebook CEO listed some concrete steps to address its fake news problem.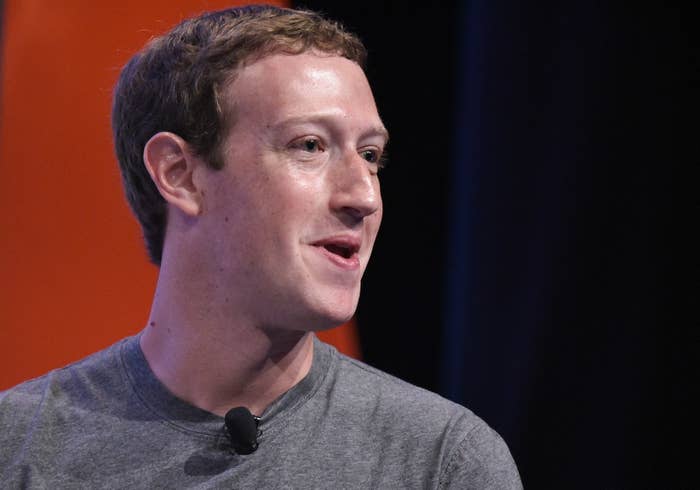 After calling the notion that fake news on Facebook influenced the US presidential election "extremely unlikely", Facebook CEO Mark Zuckerberg outlined concrete steps that the world's largest social network is taking to address the problem.
"We've been working on this problem for a long time and we take this responsibility seriously," he wrote in a Facebook post Friday night. "We've made significant progress, but there is more work to be done."

In the post, Zuckerberg laid out Facebook's plan to tackle the social network's misinformation problem, including:
Stronger detection. The most important thing we can do is improve our ability to classify misinformation. This means better technical systems to detect what people will flag as false before they do it themselves.

Easy reporting. Making it much easier for people to report stories as fake will help us catch more misinformation faster.

Third party verification. There are many respected fact checking organizations and, while we have reached out to some, we plan to learn from many more.

Warnings. We are exploring labeling stories that have been flagged as false by third parties or our community, and showing warnings when people read or share them.

Related articles quality. We are raising the bar for stories that appear in related articles under links in News Feed.

Disrupting fake news economics. A lot of misinformation is driven by financially motivated spam. We're looking into disrupting the economics with ads policies like the one we announced earlier this week, and better ad farm detection.

Listening. We will continue to work with journalists and others in the news industry to get their input, in particular, to better understand their fact checking systems and learn from them.
Zuckerberg's post did not shed light on which third-party fact-checking organizations and journalists the company has reached out to or how involved they will be in verifying fake news stories on Facebook, but ensuring transparency in this process will be important.

In the past, Facebook has been accused of liberal bias by suppressing stories from conservative news outlets in its trending news section. In May, Zuckerberg hosted 20 prominent conservatives at the company's Menlo Park headquarters to assure them of Facebook's neutrality.

The social network has been under fire after reports, including an analysis by BuzzFeed News, found that fake news stories on Facebook could have played a significant role in the outcome of the elections.
"Some of these ideas will work well, and some will not," Zuckerberg wrote. "But I want you to know that we have always taken this seriously, we understand how important the issue is for our community and we are committed to getting this right.
You can read Zuckerberg's entire post below: