WhatsApp is beta testing letting users in India send money to each other through the app. The feature isn't available to everyone yet, but here's what it looks like once you have it.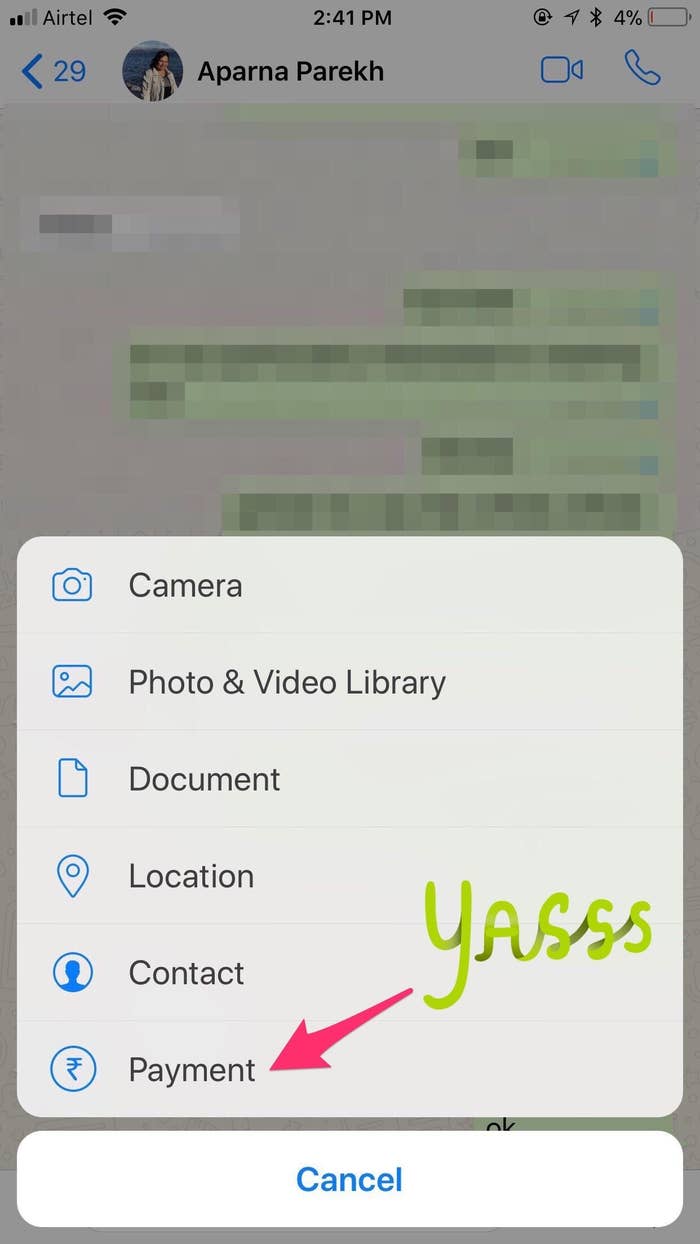 Tapping "Payment" lets users enter an amount and zap it to anyone they're chatting with on WhatsApp, as long as the other person has payments enabled too.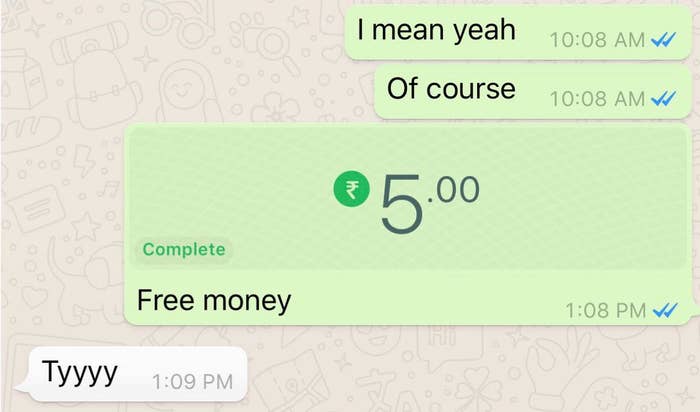 WhatsApp declined to comment.
But sources in a position to know told BuzzFeed News that the company will let users in India know when the beta test is over and the feature is more widely available.
WhatsApp's payment feature already has competition in India from the government-backed BHIM app, Alibaba-backed digital wallet Paytm, Flipkart-owned PhonePe, and Google's own payments app for India called Tez.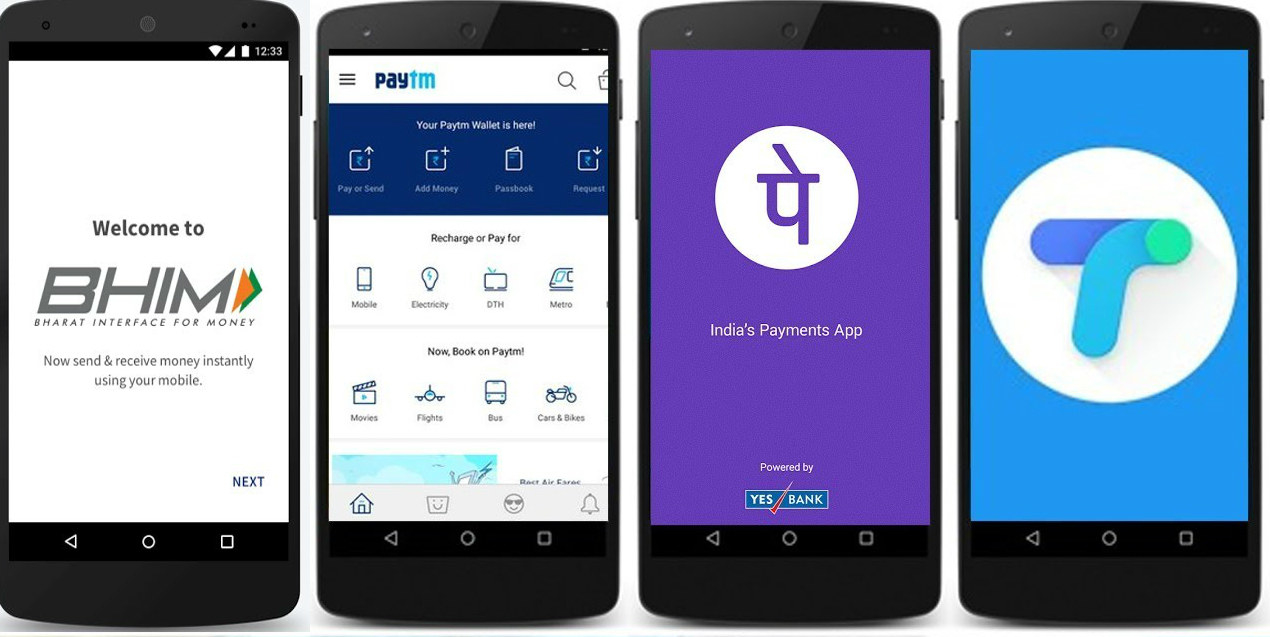 However, some are pointing out some obvious flaws...
...and the potential for people to be scammed over WhatsApp.